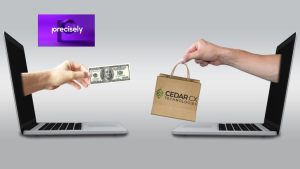 Precisely has agreed to acquire CEDAR CX Technologies. The deal was backed by the Clearlake Capital Group, LP (together with its affiliates, "Clearlake") and TA Associates as Precisely continues its acquisitions for 2021.
Already this year, it has acquired Anchor Point, Winshuttle and Infogix. Based in Atlanta, Georgia, CEDAR CX provides a SaaS-based Customer Communications Management platform. CEDAR CX targets five vertical markets: Auto Finance, Insurance, Retirement & Wealth Management, Banking & Financial Institutions and Mortgage companies, mainly in the US. Precisely did not disclose the terms of the deal.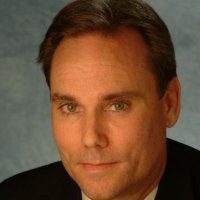 Once the deal has closed, CEDAR CX will become part of the Precisely Engage One business unit. This will include its 135 US-based employees and some of its leadership.
Greg Van den Heuvel, Executive Vice President and General Manager, EngageOne at Precisely, commented, "We enable our clients to easily create relevant, seamless interactive engagements with their customers in a time when it's more important than ever. By combining our solutions, clients will be able to better leverage data to deepen their own customer relationships. We're excited by the opportunity to combine forces and create a best-of-breed solution that's unmatched in the market."
On technology
Enterprise Times asked Greg Van den Heuvel, EVP and GM at Precisely, about the acquisition. CEDAR CX is a natural addition to the EngageOne portfolio. CEDAR CX consists of five separate capabilities:
Digital CX: Using a modular approach enabled by API, the solution enables the creation and delivery of omnichannel one to one communications to enhance customer experience
Real-time Communications: Enabled across multiple channels to connect organisations with customers in real-time
Consolidate communications Management: enables organisations to connect their multiple and often siloed communication channels onto a single platform.
Preference and Engagement insight: With connections between channels comes data, and CEDAR CX enables organisations to create insights from data in multiple channels
Governance Control and Audit Traceability: Client communication is sensitive and needs appropriate controls to manage and track where appropriate. The platform enables governance control across complex industry rules and regulations.
Van den Heuvel confirmed that there are currently no integrations between EngageOne and the CEDAR CX solution, though he believes there are significant opportunities for integrations. Enterprise Times asked him what the likely timescale is for these integrations. He answered, "Within a year, we expect complete technical integration between select products which will deliver enhanced value for our joint customers. In terms of the organization, there are significant opportunities now to scale across the business leveraging each companies vast experience."
According to Van den Heuvel, the first step will be to take CEDAR CX solution international. However, he would not be drawn on which countries it would be launched in first. This is no doubt because of the compliance requirements to localise the product.
Enterprise Times: What does this mean
Once integrated, the combined solutions will improve an award-winning one. Precisely's EngageOne Communicate won the Unified Communications Product of the Year at the Computing Magazine's Cloud Excellence Awards
John DiMarco, Chief Executive Officer, CEDAR CX, commented, "We've built a solution tailored to customer needs – from digital CX to real-time and rapid messaging, providing our clients with strong CCM and Hosted Managed Services capabilities. Joining Precisely, and its industry-leading portfolio of data integrity solutions will allow us to scale our existing services to even more customers and industries."
The two companies will likely have a few joint clients in the US that will benefit from this merger. It will simplify their software architecture and offer other improvements. For Precisely customers outside the US, the solution promises to enhance the Engage One platform significantly. It will open up new ways to better engage with and understand their customers. Furthermore, combined with the rest of the data integrity portfolio, there could be some interesting combinations of solutions in the future to drive further business and customer insights.