Precisely has enhanced its data governance solution, leveraging existing solutions. It has combined Precisely (Infogix) Data360 Govern with the Precisely Trillium Discovery solution. Infogix was acquired in May 2021, and Syncsort (now Precisely) acquired Trillium in 2016.
Trillium Discovery is now fully integrated into Data360 Govern. It combines the data quality visualisations of Trillium Discovery within Data360 Govern. It will enable customers to understand better the quality and integrity of their data and improve data governance. In turn, this gives organisations a higher level of trust in their data to make decisions.
The new integration combines the Data 360 Govern data governance scores with Trillium Discovery data quality metrics. Combining the two measurements to offer combines a quantifiable measurement of their data integrity.
These measurements are calculated internally, which means Data360 Govern no longer needs to rely on external API calls. The solution also includes a new self-service tutorial that enables users to customise data quality scores to meet their internal requirements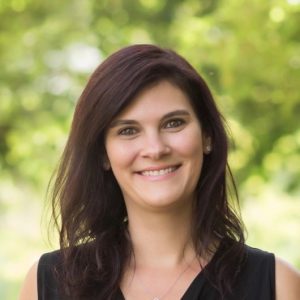 Emily Washington, Sr. Vice President, Product Management at Precisely, commented, "As our customers increasingly focus on building trust in their data, they are turning to the powerful combination of data governance and data quality to mature their data strategy, and ultimately build a foundation of data integrity for more confident decision-making.
"The integration of Trillium Discovery into Data360 Govern builds upon the data quality functionality already embedded within the solution, giving our customers even more options for building combined data quality and data governance programs."
Data governance and discovery are two sides of the same coin
Why is this important? Recent research carried out by Drexel University's LeBow College of Business Center for Business Analytics with Precisely found that data quality is a "leading benefit" of data governance programs. 66% of data and analytics professionals confirmed this. That number rose to 83% for organisations with a mature data governance program. The conclusion is that data governance and data quality are intrinsically linked in delivering business benefits from data.
Data is critically important to business today for making decisions across the organisation. However, organisations must be assured that the data is high quality and meets governance requirements. With the research finding that data quality is the top concern for 75% of respondents, companies must ensure they understand the integrity and accuracy of their data. Combining Data 360 Govern and Trillium Discovery Precisely has increased the assurance that companies get. Individually the solutions offer benefits; combined, they offer much more.
Enterprise Times: What does this mean
Precisely is built on the acquisitions by Pitney Bowes software division and SyncSort, now combined into a single brand. Its offer the marketing promise of combined solutions. That promise is becoming a reality.
Precisely is combining its market-leading applications into solutions that can deliver even greater benefits. There is more to come and Precisely has already accelerated the integration of its solutions. It is not just about the physical integration, Precisely has changed its whole mindset towards powering up solutions with existing and new acquisitions.
An example of this is the recent acquisition of Anchorpoint for its wildfire data. The initial integration will supplement the Precisely Dynamic Weather solution. However, the roadmap already includes the recently launched Dynamic Demographics. The Precisely Product Team are thinking more openly about how the solutions can tie together to deliver a complete solution for an organisation looking to power up their businesses with data.