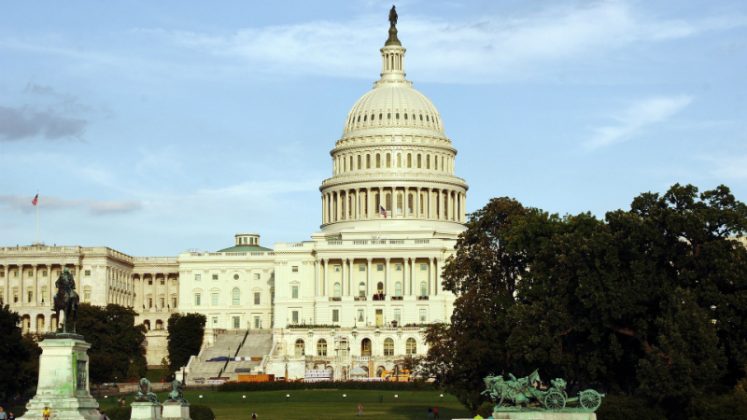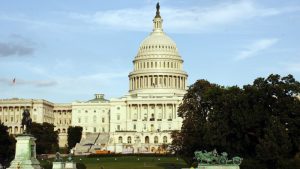 Deltek has published four business development trends its GOVWIN IQ Research has identified that will have an impact on US government contracting marketing in 2022.
Kevin Plexico, Senior VP of Information Solutions at Deltek commented, "Our research has shown that several themes are likely to make an impact on how government contractors operate in 2022. The impacts of contract consolidation and expanded compliance requirements will be vital for contractors to understand, while the opportunities unlocked by new funding sources and an increased focus on small businesses can help proactive companies expand their government contracting operations.
"Understanding these themes is of great importance for public sector vendors aiming to get ahead of their competition and win more government business."
Impact of new funding sources and appropriations
Deltek has identified several pieces of recently passed legislation that will impact the funding of federal, state and local agencies. These include:
The Infrastructure Investment and Jobs Act was passed in November 2021. The Bipartisan Infrastructure Bill was originally mooted as the INVEST in America act. The final bill included a $1.2 trillion package of federal aid to support various infrastructure work. It includes highways, transit, highway safety, motor carrier, research, hazardous materials, rail programs, broadband access, clean water, electric grid renewal. The latter three were added later in the process.
The American Rescue Plan Act (ARPA), was signed in March by President Biden and aimed to provide direct relief to Americans. It included various funding packages for both local and state governments.
Deltek believes that contractors will need to keep a careful eye on both existing and new legislation. They can identify opportunities that may arise.
Expanding compliance requirements
Alongside the new funding legislation, there will be various requirements, some new that contractors will need awareness of. In addition, as COVID continues to dominate the landscape, both legislation and advice may vary from state to state.
The regulations are also changing rapidly. Biden sought to impose a mandate for all Federal contractors to have a vaccination, except for those with medical or religious reasons not to, from Jan 4th 2022.
However, that is being challenged in the courts by at least seven states and the challenge is likely to succeed according to a report on Bloomberg. Again the landscape is changing faster than Deltek can predict. The principle that contractors need an awareness of the evolving compliance situation is valid.
Other areas of regulation that contractors need to keep abreast of are the Cybersecurity Maturity Model Certification (CMMC) as well as diversity and inclusion compliance.
Focus on small business
The pandemic has been tough on small businesses. There is an increased focus on supporting small businesses by the federal government. Notably, it has increased investments in small disadvantaged businesses (SDBs).
The Federal Government awards 10% of all contracts, around $50 billion to SDBs annually. On June 1st, President Biden announced an intention to increase the share of contracts going to small disadvantaged businesses to 15% by 2025. There may be other changes during 2022 as the impact of COVID is better understood.
Contract consolidation
As agencies look to increase efficiencies in the contracting process, there is a trend to consolidation. At the state and local level, several national co-ops have reported growth of up to 15% in sales while bids declined up to 15%.
Effectively this means that while more dollars are available, there are fewer opportunities to win contracts. This may increase the challenge for small businesses unless they partner with larger firms. Larger firms may have an incentive to do so with the increased focus on small businesses.
Enterprise Times: What does this mean
This is some interesting research by the Deltek team. However, it was completed with the data and knowledge that they have, rather than any survey of government contractors. The obvious trend missing, which is commonly seen as one of the biggest challenges across professional services, is that of talent. Specifically recruiting and retaining talent.
Will a fifth trend that the GovCon organisations see be the ever-increasing difficulty of recruiting and retaining talent. Will individuals create more startups, looking to build their own organisations to take a greater share of the potential revenues?
In response to this analysis, Plexico commented: "The spirit of the research we conducted, including our Clarity research which surveys government contractors directly, was to identify issues in government that are impacting contractors. The trends identified are business issues brought about by changing government requirements and actions. While recruitment and retention of professional services staff is an issue that has been around for years, that may be more driven by demand and vaccine mandates instead of being a direct result of government policies."