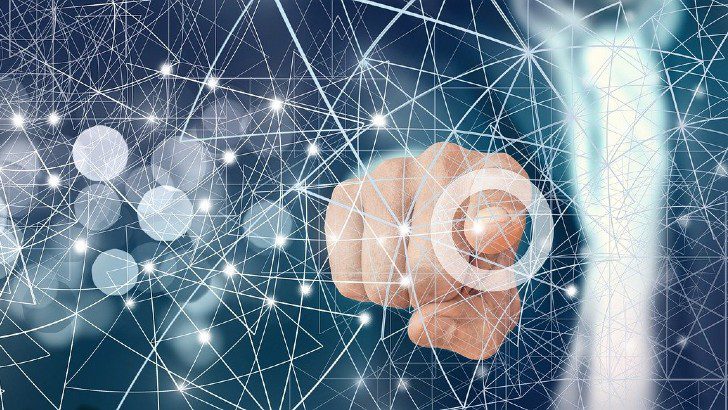 At Sage Transform, Dan Miller, EVP for Sage Intacct, highlighted technology innovations for Sage Intacct ERP. However, he led off the keynote by talking about how Sage is helping small and medium-sized businesses thrive after the pandemic's sometimes dark times. The pandemic has challenged organisations in new ways, and Sage has assisted through its tech that increases business efficiency.
Sage has a clarion call on sustainability for small to medium-sized businesses. It recently published a report that called upon large organisations and Governments to consider small businesses as they set up policies on climate change. It launched a new sustainability strategy earlier this year and subsequently launched sustainability hubs in the UK.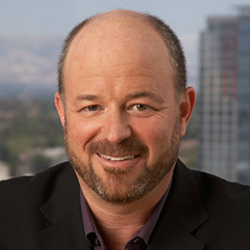 Miller commented, "This past year, Sage has been at the forefront of helping customers navigate the business challenges caused by the pandemic. We've seen digital transformation efforts accelerated as companies focus on returning to pre-pandemic growth levels. Sage continues to expand the capabilities of the Sage Intacct product family to streamline processes and improve business insight. This helps our customers focus more time on their company's mission and making a difference in the lives of their customers, partners, and employees."
Sage revealed how it would further increase efficiency for business using Sage Intacct
AP automation
Sage continually looks for new ways to automate manual processes within its software. The latest focus for its attention is the inputting and payment of bills. Sage Intacct will now accept bills/invoices via a pdf attached to an email.
Sage Intacct will ingest and use OCR technology to populate data fields based on the document contents. It will also automatically create the Accounts Payable Bill on this system for the user to review.
Enterprise asked Miller whether this was leveraging the AutoEntry technology that Sage acquired in 2019. Miller replied: "It is technology from AutoEntry and other teams that are now integrated into a solution that automates the AP workflow integrated directly into Sage Intacct. It is OCR with AI/ML technologies to fill in bill details and flag anomalies such as potential duplicate bills. The user experience allows the AP team to review, verify and update information comparing it to the original document."
Eliminating the paper handling and rekeying of the data will save considerable time, potentially save on paper usage within the supply chain, and reduce errors. The PDF is also available to users should they need to check more details from the bill without seeking a paper copy that may be stored in another location.
Payments automation
While Sage sold its Payments business in 2017, it has not lost sight that it is another business pain point. In March, it announced a partnership with Corporate Spending Innovations (CSI). It subsequently launched Vendor Payments powered by CSI. The pricing is available on request, but Sage believes it offers potential savings of at least 25% per payment.
The solution enables users to manage payments completely within Sage Intacct. The CSI platform enables companies to pay vendors using ACH, checks and one time use virtual cards. This can save approximately $4 per check. For organisations that have heavily relied on check payments historically, this is a substantial saving.
Supporting horizontal and vertical growth
On stage, Sage also demonstrated that Intacct is expanding its functionality both horizontally across all industries and vertically in its chosen one. Horizontal updates include the AP and Payments automation above. It continues to scale its platform, leveraging the power of AWS to do so. It also enhanced the reporting and analytics capabilities of the solution.
For different industries, it has added new functionality such as:
Updating contracts management, revenue recognition and billing modules for Software and SaaS vendors
Intacct has also enhanced its wholesale distribution capabilities for operational users with pick, pack, and ship features.
It has also added new partnerships to strengthen those industries, including:
For Wholesale Distribution, a partnership with Scanforce to provide mobile barcode scanning to improve warehouse management capabilities.
For Construction an integration to ProEst
Internationalisation
In recent years Sage has enabled the international expansion of Sage Intacct beyond the borders of the USA. Its core international regions now include Canada, the UK, Australia, and South Africa. It is strengthening its presence in those regions, notably launching a new data centre in Canada to support all Canadian businesses.
Will it now start to challenge NetSuite on the wider international market? Enterprise Times asked Miller about additional languages and which countries Intacct would expand into. Miller answered, "We have not announced specific dates for countries at this point in time. However, we will be focused on regions in which Sage has strength in the market such as France, Germany, and Spain with appropriate language and product support."
Of these, France and Spain are not surprising. Adding French and Canadian French would help expand in Canada, and Spanish would add new segments in the US and elsewhere. Germany is more surprising with Sage selling off some of its business in the DACH regions recently.
Working wherever you are
The pandemic has accelerated what was already a trend towards flexible working. It has meant that people will work where they want to work, whether in the office, at home or on the move. With work-life balance becoming increasingly important many people want to continue working wherever they are, especially when mobile. The Sage Intacct Mobile app is available for both iOS and Android.
To address this, Sage Intacct has updated its mobile application with a new user experience to simplify and automate processes while on the move.
Expenses: Scan receipts, leverage AI/ML to OCR details, create and categorise expense entries, and prep them for review and submission.
Finance leaders can then approve or reject expenses on the move reviewing the information and scanned images as required. They can also filter expenses by a specified type, such as approving rechargeable ones faster, enabling invoices to be raised sooner.
As new expenses submissions arrive, the application can notify managers of any waiting tasks.
Sage Intacct Release 4
Intacct is also due to release Release 4 in a few days ( live November 12). R4 is a small update that adds enhances two specific areas, according to a developer blog.
Accounts Receivable: Users will have the ability to create an AR advance without creating a summary first
Accounts Payable: When creating a bank account, the system allows the user to determine if this is a rebate account.
Enterprise Times: What does this mean
This was not perhaps the major announcement around international expansion that many might have hoped for. Once Sage Intacct has cracked the language issue, Sage understands local regulations to bring Sage Intacct to market in its chosen countries fairly quickly. However, its reluctance to announce anything definite may be because of the enormity of the task and that it wants to be sure it is ready for such a launch.
It has been building alliances within its target industry sectors, including the newly launched Sage Intacct Construction, to help it compete more effectively in those markets.