Sage Intacct has launched its first Canadian Data Centre, making Sage Intacct available from the AWS region in Montreal. This is an important site for Sage Intacct as it looks to increase its presence in the country. It will ensure data sovereignty for customers and localisation at a provincial and federal level. This data residency is important for the company to target its key sectors: not-for-profit, healthcare, financial services, and the public sector.
Montreal was the first Amazon data centre in North America outside the United States. Importantly it is also carbon neutral and powered almost entirely by clean, renewable hydropower. Prime Minister Justin Trudeau recently announced the strengthening of Canada's climate plan.
Canadian organisations selecting Sage Intacct are assured that their SaaS solution is sustainably powered. For Sage, it also enables it to align its Canadian business with its own sustainability goals. In 2020 Sage adopted a new environmental strategy aiming for a net-zero strategy. This announcement should help it further reduce emissions in North America, even as it increases revenues.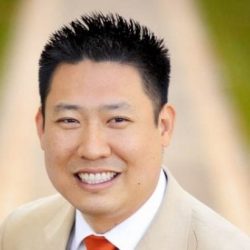 Daniel Oh, Vice President, Medium Segment, Sage, commented: "At Sage, we take the privacy of our customers' data seriously. This launch empowers our customers to seize the opportunity of the cloud and future-proof against the challenges of tomorrow while keeping their data safe, secure, and compliant.
"The availability of Sage Intacct in Canada demonstrates our commitment to the local market and helping organizations from coast to coast with their digital transformation and journey to the cloud. Sage is dedicated to helping Canadian organizations leverage cloud-enabled technology to better serve their customers and enhance competitiveness in today's market."
Enterprise Times: What does this mean
This is an important check box for many Canadian organisations looking for a new cloud-based ERP solution. Sage Intacct is a powerful financial management solution with an extensive ecosystem of addon solutions, which includes several Canadian SaaS companies. Making the solution available within a Canadian Data Centre should help Sage expand its footprint in the country.