Sage has revealed a new sustainability and society strategy, 'Knocking Down Barriers'. It consists of three pillars, Tech for Good, Fuel for business and Protect the planet.
Sage also revealed several new goals for its strategy.
Tech for Good
The Sage Foundation already assists non-profits and other organisations with technology and software. It also announced two new initiatives to support the Tech for Good Pillar
Sage will provide 10,000 children in deprived areas in the North of Tyne Combined Authority with access to STEM skills education
It will also invest further in its FutureMakers programme to give young people access to Artificial Intelligence education and awareness.
Sage did not commit to what level of funding it would make available for either commitment.
Fuel for business
In combination with the Entrepreneurs network, Sage recently published a report entitled "Knocking Down Barriers: Empowering business builders in the UK's most deprived communities". Based on a survey of people and SME's from over 1,200 people based in London and Newcastle's most deprived areas.
The report highlights that 43% could name an idea for a new business or side-hustle. These are often eCommerce related with a focus on handmade or eco-friendly products. While they believe the idea could thrive in their local market, many are hindered by a lack of finance and the absence of mentors.
In response to this, the report calls upon the government to do three things:
Tap into the potential for growth and wellbeing in deprived communities. As a core part of the Government's strategy for 'levelling up', the New Enterprise Allowance should be expanded to £100 a week for up to a year and allow recipients to access more of it immediately as a lump-sum.
Incorporate entrepreneurship into the Government's lifelong learning programme and fund SME mentoring.
Deploy resources to new entrepreneurs aimed at demystifying the administrative side of entrepreneurship.
Sage itself already has initiatives in place to meet these challenges around the world
Sage partners with social enterprise MyKindaFuture and JobCentrePlus. To provide mentoring and training support to disadvantaged people in the UK to start their businesses.
It has partnered with non-profit lending platform Kiva. Improving financial inclusion in communities that find it hard to start or grow businesses.
The report mentioned above includes a wealth of information for businesses looking to start up either within deprived areas or targeting them.
Protect the planet
It has re-assessed its carbon footprint. This includes the energy it purchases and its value chain usage. Sage formalised its commitment in a letter to the Science-Based Targets initiative (SBTi). It has also signed up to the United Nations Global Compact 'Business Ambition for 1.5°C' and the United Nations Climate Change 'Race to Zero'.
Sage will improve future reports in line with the recommendations of the Task Force on Climate-related Financial Disclosures (TCFD). It now aims to achieve net-zero emissions by 2040 and will half emissions by 2030 from its 2019 baseline. To achieve this, it has identified several initiatives, which include:
Transition to renewable energy in all Sage offices
Transitioning its car fleet to electric vehicles
Reduce air travel and hotel stays
Invest in certified projects to offset any remaining hard-to-decarbonise emissions.
Sage will also engage with Suppliers to better understand and encourage a reduction in their emissions. It did not indicate that it would work with its channel, a missed opportunity?
Enterprise Times: What does this mean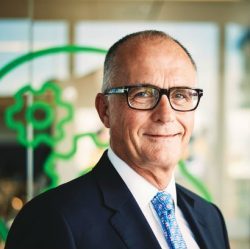 Sage continues to demonstrate a leading CSR program. These announcements demonstrate that the initiatives set up under Stephen Kelly are still alive and thriving. Steve Hare, CEO, Sage, commented: "Sage is committed to addressing the challenges faced by our communities, society and the environment. Tackling the global climate crisis requires bold action, and through our ambitious plan to reduce carbon emissions and commit to Net Zero, Sage is determined to play its part. 
"Our ambition is to be a leading sustainable business and to support our customers, partners and suppliers to do the same. Through our new Sustainability and Society strategy, we will use our technology, time and experience to back and build a new generation of diverse, sustainable businesses, driving meaningful and positive change."
Will other large UK TECH organisations follow the Sage example across all fronts in the same way that Sage replicates US vendors such as Salesforce?