FloQast has launched a new add-on feature, ReMind. The feature enhances the automation features of the FloQast financial close management solution. It created the solution following an analysis of the FloQast user data. It found that users were still communicating using emails to request information or action as part of the close process. FloQast found an average accounting team generates 300 requests for both tasks and information, communicating these with 100 individuals. In total, it estimates this creates around 2,000 emails.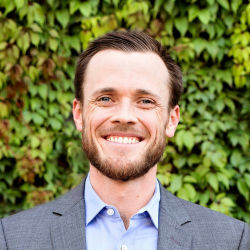 FloQast believes that the new solution will automate this process. It will enable accounting teams to focus on working rather than creating communication. Mike Whitmire, CPA, CEO and co-founder of FloQast, commented: "We worked with hundreds of companies to build FloQast ReMind to automate and reduce the time spent using email to request information, while also giving managers increased visibility into the bottlenecks impacting their time-to-close. Like all of our solutions, FloQast ReMind is intuitive, can be set up in minutes, and saves accounting teams hours each month."
ReMind features
FloQast believes that the majority of the tasks and information requested have commonalities. For instance, they might be simple reminders for expense reimbursements, task confirmations for headcount updates or more complex information requests like accruals. The key is that these communications are often repeated every month to multiple people across the organisation.
ReMind enables users to create templates for each task or information request. From these templates, users can create requests. ReMind can customise and schedule requests on a weekly, monthly or quarterly basis, as required. Each template helps to generate a detailed email that is trackable. Furthermore, ReMind will automatically send follow-ups if a request is ignored.
The Accounting team can view and manage all requests from a single dashboard. They can view and manage the request's status. If completed, ReMind will point the user to where the data is located. The status includes a percentage complete and due date as well as indicating the person responsible.
Once deployed, ReMind takes a huge burden off accounting teams during their close process. It enables teams to focus on bottlenecks and exceptions rather than carrying out tasks that do not directly impact the close process. Companies that FloQast worked with saw huge benefits. Geena Lewis, NSS Accounting Services Group Manager at PulteGroup, commented: "With FloQast ReMind request automation, we're able to quickly and efficiently collect info from a team of 80 people across 28 different divisions  – which translates into serious time savings."
Jessica Lee, Senior Accountant at Unified, noted: "I like to set and forget things, ReMind especially helps in reducing month-end tasks – in my case, to grab monthly accrual estimates from third parties."
Enterprise Times: What does this mean
FloQast continues to develop its products to increase the efficiency of the close management process. Perhaps the only disappointing thing about ReMind is that the word add-on infers an additional cost for this solution. Other vendors are introducing automation as part of their core offering.
What is impressive is how FloQast has analysed its customer base's pain points and created a solution that solves their specific challenge. Using ReMind will also help decrease the time accounting teams take to close each period. A clear goal for the FloQast solutions.
Whitmire is clearly enthused by this new product.  In a LinkedIn post he said: "I'm so excited about this product because it hits a pain point near and dear to my heart from BOTH my audit and accounting days. Requesting stuff was just horrible — so much wasted time drafting emails, following up, and organizing my inbox once I actually got the data back."