Sage has expanded its partnership with Corporate Spending Innovations. It will offer a new Vendor Payments solution from within Sage Intacct, Sage Intacct Vendor Payments powered by CSI. The solution fully integrates the CSI Payments platform with Sage Intacct Financials. The combination will help AP teams to streamline the AP process, making the whole vendor payment process more efficient. Sage believes that this will save money for many customers. It did not highlight how much this new solution will cost. The existing Sage Intacct Marketplace entry for CSI states it is $150 per month subscription and an unspecific implementation fee.
The solution provides several benefits. It automates the whole AP process, from invoice to payment to reconciliation, all without leaving Sage Intacct. This has the benefit of eliminating manual processes and opportunities for error. Organisations can also add to their payment methods with CSI supporting payment options with Virtual Card, ACH, Check, and others through the CSI Network. Customers who use the CSI virtual card facility to make payments can also receive cash rebates against the money spent.  The solution gives full visibility of payments made across the organisation. Financial controllers gain better control and oversight, which helps to reduce the opportunities for payment fraud.
Jason Kolbenheyer, Chief Product Officer from Corporate Spending Innovations, commented: "We believe that more and more businesses will discover that payments automation is no longer a nice-to-have, but a must-have. The integration of our B2B payments platform now fully embedded into Sage Intacct enables companies to embrace technology and innovation through a single user experience as the payments ecosystem evolves to meet the changing landscape of digital business,"
Will it save money?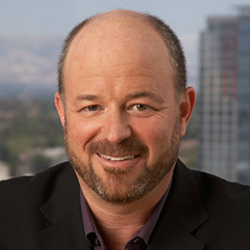 There is a cost for the new solution, as noted above. For some organisations, this may seem expensive. Yet research appears to show that AP automation is delivers rapid ROI for finance teams. Dan Miller, Sage's SVP of Product for Sage Intacct, notes: "Most companies don't realize just how much time and money gets wasted in their traditional AP workflows. Studies have shown it can cost companies $20 or more per check to pay vendors, and more than 80% of an AP team's time is spent on manual transactions and payment processing.
"Sage Intacct customers can now leverage the trusted payments platform from Corporate Spending Innovations as a seamless extension to their company's AP team to streamline the AP process and save money on each vendor payment."
As David Disque, President from Corporate Spending Innovations, summarised: "With the sudden move to fully remote workforces for many businesses in 2020, CFOs became painfully aware that digitizing AP, especially payments, was an initiative that should have been implemented years ago."
CSI also offers more than just a payment platform. It is a payments network. CSI will take on adding vendors not already on its network on behalf of the Sage Intacct user. There are benefits for them doing this as they can gain faster and more secure payments from across their supply chain. Importantly the CSI platform is backed by a strong security program. CSI is a certified processor for both Visa and Mastercard.  It also has multiple compliance certifications, including PCI DSS Level 1 and SOC 2, and data is encrypted both-in-transit and at-rest.
Enterprise Times: What does this mean
AP automation is big business. This tie-up between CSI and Sage Intacct will make it easier for companies in the US at least to automate their accounts payable processes. However, CSI is not the only AP automation solution for Sage Intacct. Others include MineralTree, Stampli and Tipalti. Will this partnership between CSI and Sage alienate these other AP organisations? Did they have an opportunity to partner with Sage Intacct, and will they provide alternatives similar to CSI?
It seems unlikely that this announcement is a prelude to an acquisition by Sage. The company sold its own US Payments business to GTCR LLC in 2017. It is unlikely that Steve Hare will want to get back into that market. So why did Sage brand the CSI solution? The reasons are as yet unclear.
Sage Intacct Vendor Payments powered by CSI is currently available to US-based early adopters and is expected to be generally available to all US-based customers this summer. There is no indication that it will become available globally.