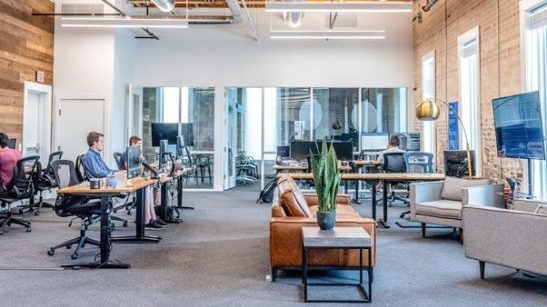 COVID-19 has drastically changed the working world. Remote hybrid working is likely to be around for the foreseeable future. Companies with long-term leases – or those that own large complexes – are rethinking how to repurpose the resulting unused office space.
Options range from deciding to rent out your parking space all the way through to providing short-term storage solutions. Business leaders will have to adopt out-of-the-box thinking to get the most out of the space. To help things along, we've got five possible ways to solve the challenge.
Disclaimer: Always consider any legal requirements related to rental and tenancy agreements and how subletting might affect compliance and the terms of insurance cover.
Making the Most of Underutilised Office Space
Reusing underutilised office space requires a consideration of its commercial potential, along with any practical benefits. An extra source of income will naturally give the company budget an instant boost. Other benefits are not immediately financial but could lead to future business opportunities. For example, those people or companies that rent spaces might want to buy your products or services.
1) Make money from it
One of the most popular ways to make money from unused office space is to bring in short-term tenants for storage or parking space rentals. Some companies offer one or the other, but platforms like Stashbee allow listings for both.
Parking is a hot commodity everywhere. With fewer cars in the lot due to more people working from home, it's possible to offer off-street parking spaces to private renters who work in the area. Affordable storage can be just as hard to come by. Whether for a startup that could use the extra space for their merchandise or help out a family in the process of moving house, there are multiple avenues to explore.
2) Offer up a community space
Equipped with meeting rooms designed to facilitate discussion and debate, offices can be useful for bringing communities together. It's easy to make a difference, whether to lend a helping hand to a cause dear to your heart or simply to invite smaller companies to host their AGM's in the unused space.
It won't be long until word of mouth carries your organisation's name into conversations all over the city. Soon enough, the business will have a reputation for supporting local businesses and causes, which could lead to new commercial partnerships in the near future.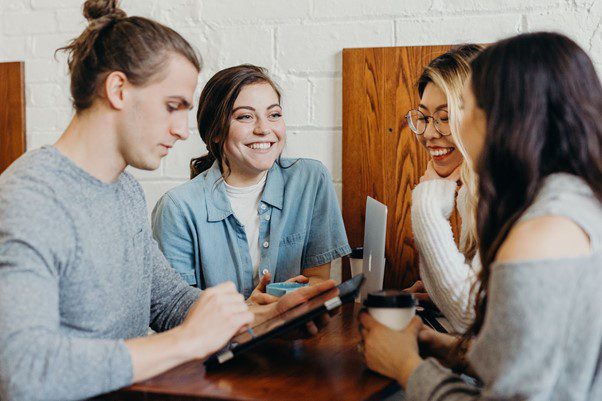 3) Run monthly workshops
Depending on the industry you operate in, your business might have access to a wide range of highly specialised (and sought after) skills. Consider using your extra office space to host monthly chargeable workshops. Design these so your employees with leadership potential can showcase and share their presentation, training and mentoring skills.
There may even be an opportunity to host B2B skills exchange seminars too. Although it will require some spending upfront, the long-term revenue-generating opportunities will be worth the investment.  This will also be a nice change from the fatigue related to online networking events, and before you know it, you may even be adding a 'public training' line to the yearly budget.
4) Start a creative hub for your team
Many people believe that if you can't draw or sketch, you must not be creative. You'll know this is a myth if creative thinking is a big part of your operations and you have a motivated workforce that works hard on campaigns every day. Marc Stickdorn, a leading service design thinker (and the author of the bestseller This is Service Design Doing) is a big advocate of dedicated workspaces.
An unused room could be turned into a creative hub that caters directly to brainstorming sessions. This encourages the team to spend more time connecting and sharing ideas. It may even lead to the next big (potentially lucrative) idea for the company.
5) Go back to the drawing board
Is there an open space that has been gathering dust for a while? It might be time to go back to the drawing board and consider how refurbishing the space could add value to your operations. Taking a step back and exploring what it could turn into without the confines of the existing layout can lead to a monumental shift in the way your team manages its operations.
The start of a new year is a great time to think about this. You never know – an office refresh could even encourage some of the more permanent 'work-from-homers' to pop their heads into the office more often than promised.
Act now on your unused office space
Equipped with a few ideas for reusing unused office space, the time has come to dig in and decide on the changes you want to implement. Whether for commercial or practical reasons, doing so will create new avenues for connection. This is increasingly important considering the extended periods of isolation during the height of the pandemic. The changes may even bring about a complete overhaul to your business model! Whatever happens, stay flexible and embrace the process.
The easiest place to start is by signing up as a Host on Stashbee. It's quick, easy and free. Now is the perfect time to take advantage of our platform. We make renting out your unused office parking space or office space simple.
---
Stashbee is an online platform that helps people looking for extra space by connecting them with trusted local people who have it to spare. It aims to reinvent the way they store stuff for the sharing economy generation.
Stashbee offers its guests with secure, vetted, local spaces at affordable prices and empowers its hosts with an easy way to earn additional income.
The platform automates the end-to-end booking process, seamlessly processes payments, and offers a powerful and easy-to-use dashboard for guests and hosts to interact and manage bookings. Stashbee makes the process safe and secure by running ID checks. It also provides insurance powered by Guardhog and underwritten by Hiscox and is specifically designed for peer-to-peer storage to cover people's stored items.