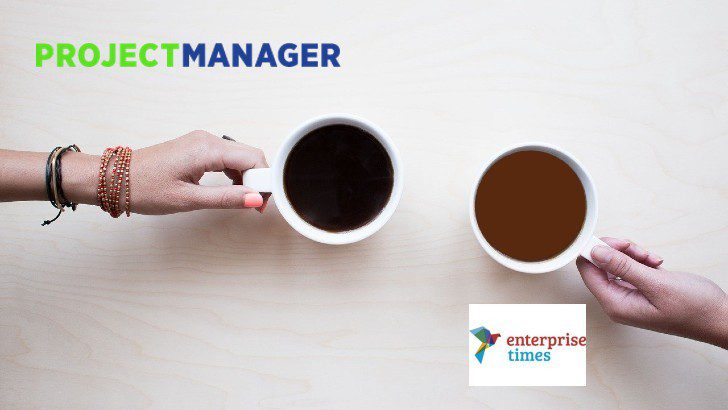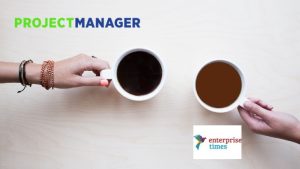 Ryan Buma was appointed CEO and President of ProjectManager following a funding round led by the New Zealand investment firm Ninety Mile Ventures Limited. Buma is an experienced executive having worked at Accenture, Microsoft and Oracle. He Co-founded Contuit, a startup that provides a no-code automation platform for IT Service Managers, he is a board advisor there. He is also a fanatical Seattle Seahawks fan.
ProjectManager was founded in New Zealand but is now headquartered in the US, though most of its development team are still based in New Zealand. Enterprise Times caught up with Buma recently to learn more about the company he now leads and how he intends to lead the project management software vendor.
ProjectManager
Enterprise Times first asked Buma to describe Project Manager
"We are a company who is really focused on collaborative work management. We're starting to position our company in the agile work management space. The company has been around for 13 years now, focused on the needs of project managers. Now we're extending that into the needs of people that are doing agile work, as well as people that are doing more, collaborative work management, more casual.
"Our product fits the needs of project managers, formal ones, PMOS, all the way down to people that are just working on tasks, and small informal projects together. Underpinning that is a very collaborative platform allowing people to communicate and collaborate through all parts of that work cycle."
Are you moving to become an Agile work management player?
"No, I wouldn't say we're going towards that. What I would say is that those are use cases that some of our customers have been asking us to support. We already do support many of those agile use cases and we're going to continue to do so. We want to be able to support the generic, agile use cases that you see out there today as well as the really formalised project management use cases that are the history of the company."
What is next for the product?
"We just need to continue to invest in the collaboration capabilities. We have great integrations with other collaboration platforms. But in this new hybrid world, I don't know if you can be too collaborative. We're going to continue to really press the boundaries around how to collaborate within a formal project and the informal work project you get across organisations."
State of the nation
Can you give a state of the nation for ProjectManager
"We're privately held, we have a couple more employees than that number listed (70). We have about 40,000 customers who are global in nature. And we expect to grow next year between 25% and 40%. 50% of our business is in North America. It's easier to get a hold of customers in the United States, but we have a very global business."
Why join Project manager?
"At the core, I love smaller businesses. I've had the pleasure to work at Accenture and Microsoft in my life. There's no better place to work than Microsoft to learn programmatic scale. A phenomenal place. I like the family environment in a smaller company where you can really make an impact and you can feel and see where you've made an impact. For me to lead this company with wonderful employees and a great product and really supportive customers, it's a tonne of fun. It's a good challenge for me as well."
On the target market
Who are your target customers?
"We just got done doing some research on that. We went through all of our customers and categorised them by market segment. What we have found is our customers are in three major categories.
The first one is in new product development and introduction. In some cases that's in manufacturing, in some cases that's in distribution, in some cases that's in software development. Another one is traditional project managers.
"The third group is people doing implementation services. Mostly for companies that are rolling out software within their company, or MSPs, who are outsourced IT departments more or less."
Who buys the ProjectManager?
"Our product is typically adopted at the departmental level. It starts in one department, and then it spreads across departments. We were not a top-down IT sale like you might find at Microsoft or Oracle."
What is your go-to-market strategy?
"We have two today. The first one is the self-service motion. People will come and download a trial. They'll use it for a while and then convert it to pay. The second one is that we have is a direct sales motion for larger companies who want to work with us directly."
On vision
What is your vision for ProjectManager?
"We want to continue to expand what we're working on. To be honest with you, it's amazing how we have so many customers that are super excited about what we do. When we talk to some of these customers, they're like, yes, we will do references, and we will do press with you. It's fantastic."
How will you execute against this?
"We're kind of an unknown. Not a lot of people know who we are as a software vendor. Our website gets extreme traffic when people are searching on how to's. So we're really good at educational content.
"Now what we're trying to do is raise the awareness that we have this great piece of software as well. Because there's a lot of purchasing going on in the market for work management software, or hybrid work management software. We're not always in that conversation, and we should be."
On business priority
What is your priority now as CEO?
"Continue to drive growth in the business."
How do you hope to achieve that?
"Drive more market awareness that we are a player in this space. There's a lot of big vendors out there spending millions and millions on brand and advertising. We don't have quite that budget. We need to be really smart about how we go to market and how we're seen in the marketplace.
"Then drive really hard on product innovation. We're really focused on building out this collaborative platform. It isn't just words on a marketing thing, or just advertising, there's a real product behind it."
On Challenges
What are your challenges?
"We're always trying to be better as people, for me, being a leader, and for our people, being better at what we do both as human beings and as you know, technologists, and salespeople in technology, and marketers and technology and so forth. It's just continuing to fine-tune the business, all the levers in the business, I have a very deep SaaS background.
"I started doing SaaS when it was still called ASP. 1989, I think, was when we launched our first ASP business. I have a good knowledge of the metrics and continue to fine-tune those metrics and fine-tune our business. To maximise the goals that we have as a business, and then also teach the organisation what those levers are. To teach them how to leverage work and just mentor my team through this tremendous growth that we're going through."
What about business challenges?
"The biggest challenge is right now is not a lot of people know how great our product really is and that's what we need to change."
What do you want ProjectManager to be famous for?
"Having the happiest customers that find extreme value in the product."
The book question
What was the most recent book you read and your take out for business?
"Well, I read a fair amount of science fiction and fantasy. So not a lot of business learnings from it. I'm just finishing up the Name of the Wind by Patrick Rothfuss (Amazon Aus, UK, US), it won the Best fantasy novel four years ago. I couldn't get through the first time and then when I was travelling I downloaded an audible, 36 hours or something, crazy, but I got through it. It's pretty fascinating, these people who are able to create things that don't exist and tell the story in such a way that you believe it's real.
"The prior series I just finished was Mars trilogy from the 80s by Kim Stanley Robinson (Amazon Aus, UK, US). Also fascinating. While it was very scientific in nature. What would it take to put humans on Mars? The most interesting part of it was the social aspect.
"So say, the three of us go to Mars to build something new, and to do some mining and whatever. How do we can handle religion? How are we going to handle issues around who gets the biggest room? Who gets this? Who makes the decisions? Then 100 more people show up, right it's more of a society and cultural conversation instead of decisions, much more than it was actually anything scientific. At the end of the day, I think that was a more fascinating part."
While Buma did not draw out the parallels for business there could be some, especially for scale-up businesses. The dynamics between the first three employees must evolve as the company expands beyond the founder to the first 50 and then 1,000 employees. Culture, processes and hierarchy inevitably changes.