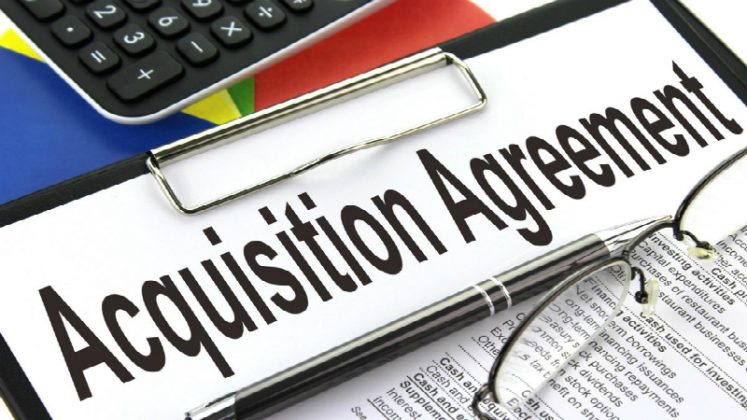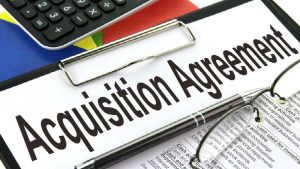 Sage has announced the acquisition of AutoEntry and its parent company Ocrex in a deal for which terms were not disclosed. Ocrex was founded in 2011, launching AutoEntry in 2016. It raised €3 million in 2017 from a round led by Signature Capital, ACT Venture Capital also participated (Correction: See below). AutoEntry provides a data entry automation solution and is used by accountants, bookkeepers and businesses. While it has worked with Sage as a technology partner for the last two years, it has also had a close relationship with Intuit QuickBooks. As recently as twelve months ago it was named "App of the Month" in the QuickBooks Marketplace. AutoEntry also works with:
Xero,
Intuit Quickbooks Online,
Sage Accounting,
Kashflow,
Reckon Hosted,
Reckon One,
Sort My Books,
Sage 50,
Clearbooks,
Accounts IQ,
Freeagent,
Fusemetrix,
MYOB Account Right Live.
The acquisition has echoes of the Xero acquisition of Hubdoc though is likely to have cost Sage less than the $70 million that Xero paid. The press release indicates that AutoEntry will remain open and independent. Sage will initially offer the solution in the UK before rolling out availability across its international market. One integration that AutoEntry is sure to be working on shortly is that with Sage Intacct. The product is due to launch in the UK later this year having already been announced in Australia. Sage Intacct will also provide a substantive market for AutoEntry in the US.
Sage will continue investment in AutoEntry
AutoEntry will not only invest in better integration with Sage, it will also continue to enhance its core offering. AutoEntry was founded to remove the pain point of data entry for organisations using accounting software. Using a mix of utilises; Artificial Intelligence (AI) and Optical Character Recognition (OCR), it is capable of ingesting a variety of documents, stripping the relevant data from those documents and importing it into the accounting packages it supports. Supported documents include invoices, receipts, expenses as well as statements. It already has more than 3,000 accounting and bookkeeping customers which support more than 300,000 businesses. There is also a mobile app for Android and Apple devices that enable users to capture documents wherever the business operates, streamlining the process and ensuring that receipts are not mislaid. Jonathan Parkin, Finnies commented: "Our clients often comment on how easy it is to use and how using the app has improved efficiencies within their business – with no more receipts going astray! We now only recommend AutoEntry to our clients."
Brendan Woods, CEO at AutoEntry said :"This is naturally a very exciting step for AutoEntry and presents a great start to our next chapter. Bringing automation to the front line of accounting has become arguably one of, if not the most influential step changes to accounting in recent years. Having seen AutoEntry adopted for the automation of over 150,000 businesses in just three years since its launch, we are very excited about what we can do over the coming years with the support and reach that Sage can offer around the globe.
"We've always believed that if we committed to building the best product, give the best customer support, with fair and transparent pricing, everything else would fall into place. This has been our mantra and it's not going to change now. We are here to deliver the best solution to all accountants, bookkeepers and business owners, regardless of the accounting products they may use."
Enhancing Sage
AutoEntry brings automation to several accounting processes. Removing not just the manual processes that take time for either businesses, bookkeepers or accountants, take to complete. Those manual tasks such as the inputting of data are automated. The data validation is automated and AutoEntry then assists users with the analysis of that data. For businesses this means that when invoices are added the correct account coding is used. This means that as staff are replaced or the business expands there is no learning curve for new employees as the systems automates much of the process only highlighting exceptions for users to investigate. AutoEntry will get closer ties to Sage software in the coming months and the commitment for the Sage sales team to sell AutoEntry. This should boost the companies fortunes immeasurably as it will bring automation to many Accounting firms.
Enterprise Times: What does this mean
This acquisition will benefit many of the Sage applications, from the SME through to the Enterprise customer. It is not the only company that has invested in this type of technology in recent months. Besides Xero, Epicor, a rival to Sage Enterprise Management (Sage X3) unveiled DocStar ECM Sales Order Automation which automated the Sales Order process for manufacturers.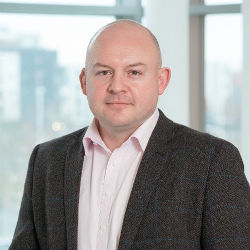 Lee Perkins, Chief Product Officer at Sage commented: "Part of Sage being a great SaaS company means building and acquiring great technology to help accountants and businesses focus on what matters most. AutoEntry provides intelligent technology and an open ecosystem that allow us to automate the inflow of business-critical data, whatever the source, and reinforces our commitment to accountants and their evolving role in helping their clients thrive. Having worked with AutoEntry for the last two years, we've been hugely impressed with the team and the technology and are delighted to welcome them to Sage."
AutoEntry allows Sage to demonstrate, to its sometimes more conservative Accounting partners, the benefits of Cloud software. AutoEntry provides Sage with yet another pure cloud solution. It is also one that will enable organisations to scale quickly without the need to replace existing supported solutions. The AutoEntry technology will also be applicable to other Sage applications. These include Payroll and and its HCM solution Sage People, though much paper has already been eliminated in the latter.