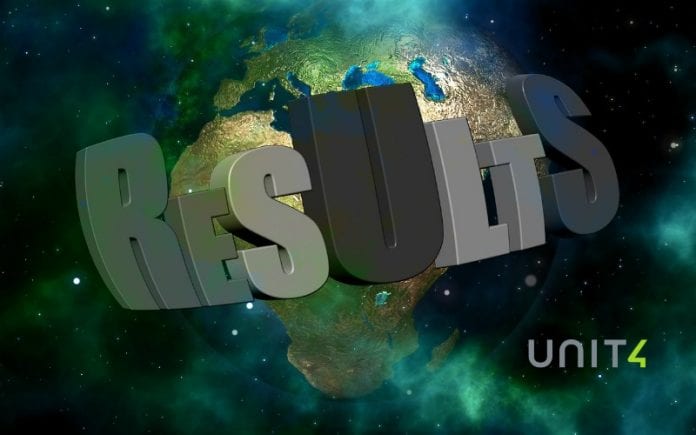 Ahead of its conference Experience4U 2021, Unit4 has announced results from its third-quarter ending September 2021. As a private equity-owned company Unit4 does not disclose many of its numbers. However, it has revealed that its growth continues under the leadership of Mike Ettling.
In recent months the company has honed its focus on its chosen industry sectors and regions and several. This is reflected in the increased growth figures year over year. Cloud subscription revenue grew 26% (Q3 2020 was 16%). Net revenue retention was at 104%, (Q3 2020 103.4%). Unfortunately, Unit4 offered few other comparisons to gauge how successful the company is. Other key figures included:
Annual Recurring Revenue growth of 26% (YoY)
Cloud bookings increased 14%, with 11% total bookings growth
29% growth (YoY) on the value of contracts via partners
EBITDAC growth of 8% (YoY)
Partner growth key
It is probably the last two metrics that indicate the real trajectory of Unit4. That its revenue is increasingly coming from partners is positive. Growth through a channel ecosystem is easier to achieve than growth from Unit4 itself, especially as it gets larger. During the quarter it added six new partners to help sell and implement its solutions. These included: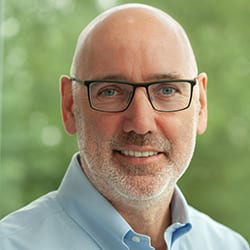 Gordon Stuart, CFO, Unit4 commented, "As our customers plan for the future, we know how important it is for them to have the digital operations platform that is right for their organizations. We have a unique advantage as our focus on people-centric services industries means we can offer unrivalled industry-specific functionality that enables our customers to work smart, be more agile and make more impactful decisions faster. That is why we continue to see momentum building for our ERPx platform and excitement among our customers to see the latest developments at X4U in November."
More customers and more go-lives.
A big indication of the Unit4 success is the number of new customers signed in the quarter, 34, and the number of go-lives, 55. New customers included North Sea Port, The Volvo Dealers' Association, Amplit, Necto AS, Punch Consulting, Simcoe Muskoka Catholic District School Board and Durham Catholic District School Board. It also revealed that it had resigned its PSA deal with RSM US, despite that company also rolling out Workday.
Tomas Svensson, Chief Operative IT at the Volvo Dealers Association commented on the reasons why they selected Unit4. He said, "The Volvo Dealers' Association was looking for a cost-effective solution that could support the business today to be flexible and compliant, with the ability to change as needed in the future.
"We wanted more efficient and more automated customer and supplier interfaces, as well as a higher degree of process automation. Scalability was also an important factor. The platform would suit both small and large businesses in terms of price, function and performance."
Enterprise Times: What does this mean
Another strong quarter for Unit4 as it continues to push its people first ERP. At Experience4U it will be making a mix of product and research announcements. Its focus on people-centric businesses seems to be paying off. The microservices architecture of ERPX is helping to win customers as it caters to both those looking for a platform-based solution or a hybrid one.
The Unit4 growth continues at a steady rate. Importantly it is also profitable. It is nearly three years since Mike Ettling joined the company in April 2019, as that anniversary approaches one has to ask what is next for Unit4.
Will Ettling continue to drive the company forward, will it move towards an IPO. At the start of the quarter, it spun out Thesis, with its Student Information Systems software. However, TA Associates is less than a year into its ownership, will it be satisfied with its current growth trajectory or will it look to invest in the company through further acquisitions. The big question that remains is whether it is growing fast enough within its chosen sectors and regions.