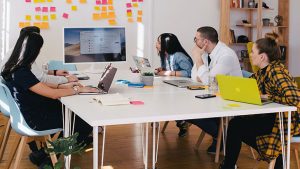 Infosec Institute has integrated its cybersecurity training into Microsoft Viva Learning. It will allow Microsoft Teams users to access the training as part of their end-user training programmes. Infosec is the first cybersecurity skills partner to integrate its products into Viva Learning delivering a range of courses.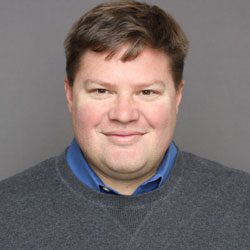 Jack Koziol, CEO and founder of Infosec, said: "We're thrilled to place role-guided, hands-on cybersecurity education in reach of every Microsoft Teams client.
"Our integration with Viva Learning means upskilling and reskilling cyber teams is now just a few clicks away. This immediate access and awareness of trusted cybersecurity content equips organizations to address the global cybersecurity skill shortage at scale."
What is Microsoft Viva Learning?
Viva Learning is part of Microsoft 365. It allows organisations to provide learning courses for professional development to their staff. It also allows employees and employers to track learning progress. For some organisations, it means they can ensure that staff can access training relevant to their current position whenever they want. Other employees can use it to prepare for future roles within the organisation.
Viva Learning provides a catalogue from which employees can choose courses. Those courses come from several external Microsoft partners and from Microsoft itself, including courses from LinkedIn Learning. At launch, Microsoft has signed up 15 different partners to deliver training to Viva Learning.
The Viva Learning microsite shows that there are three different pricing tiers:
Microsoft 365: This is free and gives access to Microsoft Learn, Microsoft 365 and the 125 top LinkedIn Learning courses.
Viva Learning. $4 per user per month. Access to all the Microsoft courses and integration with content from learning partners and Learning Management Systems.
Microsoft Viva Suite: $9 per user per month. Add Microsoft Viva Topic and a host of other features to make learning more effective.
What is the Infosec Institute delivering?
The Infosec Institute is delivering over 1,200 courses around cybersecurity into the Viva Learning platform. The course catalogue should interest any training manager and holds courses as applicable for end-users and IT security teams.
For example, the security awareness training and phishing simulator will help organisations improve security training for end-users. The organisation can also track how well users engage with the courses and identify those who need further training.
At the other end of the scale, there are courses on pentesting for red teams and incident response for IT security teams. It also includes training for managers with security leadership courses.
Enterprise Times: What does this mean?
Training employees always has a positive benefit for an organisation. However, many don't want to send employees away on courses due to cost and the need to cover their roles. Instead, there has been a shift over the last two decades to self-learning at all levels.
Microsoft is also no stranger to the training game. It has been running training courses since the 1980s. It began the transition to online training in the 2000s, and now we have Viva Learning. The two key questions here are, how many third parties will join, and what will they deliver?
The initial set of partners is impressive. It includes Microsoft's own offerings and those from external partners. That Infosec Institute is the first to deliver cybersecurity training is a small coup for the company. That's because Microsoft has signed up training platforms like Pluralsight, ûdemy and Skillsoft. All have a wide range of security courses available on their platforms, but it is Infosec Institute who is delivering the first security courses.
It will be interesting to see how many companies deploy Viva Learning and which courses become the most accessed over the next year.