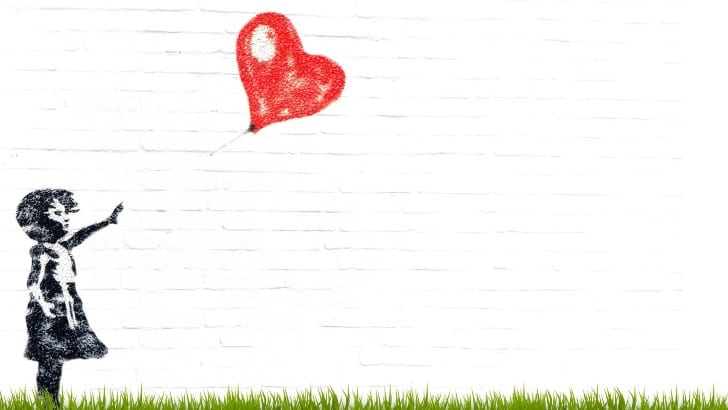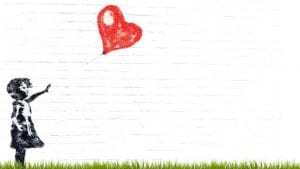 Unit4 has made ERPx, its next-generation ERP with a microservices architecture generally available today. It has also announced a new initiative to attract developers to extend the solution utilising that architecture.
Unit4 launched the new solution last year, and general availability is broadly in line with expectations. The news comes only a couple of weeks after TA Associates bought a majority stake in the company in a deal that valued it at more than $2 billion. ERPx is one reason behind that sale and the investment that TA is making in the global people-centric ERP vendor.
Customers flocking to ERPx
Unit4 also revealed that it has already signed up 24 customers for the new solution. These include Americares, which was announced earlier this year. Other customers include: Municipality of Alkmaar, Global Banking School, Places for People, Social Work England, North West Leicestershire District Council, Municipality of Bronckhorst, Servicepunt71, The Charity Commission, Basingstoke and Deane Borough Council, and Werkorganisatie Langedijk en Heerhugowaard.  Many of these are existing Unit4 customers. However, that they have so many already signed up for the new solution bodes well for the future.
Alex Ashworth, Head of IT Operations at Places for People commented: "Our technology strategy at Places for People is to consolidate our key services onto enterprise Cloud platforms, with a SaaS-first approach. With the adoption of ERPx and the use of Unit4's extension capabilities we expect to be able to expand our technical agility and streamline our financial processes. This will enable our people to focus on our mission, to build and regenerate sustainable communities that work for everyone."
The solution is generally available now in the US. Unit4 will make the UK and Dutch versions available in Q2 and the rest of the world will follow in 2021. This order demonstrates the importance of the US market to Unit4. While the majority of the existing customers moving to ERP are in the UK and Netherlands it has focussed on delivering the US version first.
Robert-Jan Groeneveld, Unit Manager, Gemeente Alkmaar commented: "Unit4's approach to innovation with ERPx is fully in-line with the ambition of the Municipality of Alkmaar, to become the most innovative 100,000+ Municipality in the Netherlands. ERPx meets our need for a future-proof financial system encompassing the latest functionality and technological advances. With this new solution we will also be able to enhance our financial processes with new insight via the integration and conversion of data from external systems."
People-centric focus for ERPx
ERPx is targeted at four key market sectors: professional services, non-profits, higher education and public sector. It delivers the tools and extensibility that organisations now want. ERPx enables organisations to leverage Financials, Procurement, Project Management, HR and FP&A on a single cloud platform. They can then integrate the solution easily with other existing applications.
Dmitri Krakovsky, Chief Product Officer, Unit4 whom Enterprise Times recorded an interview about the new dawn for ERP commented: "With ERPx we are delivering something that customers have been asking for from ERP solutions for decades – the right platform and tools, designed around their specific needs, supporting them to be fast, resilient, adaptable, and light-touch enough to drive employee productivity.
"We're also giving them the freedom to connect and extend industry-specific online data services and solutions quickly and easily. Together, we will build the digital foundation that ensures that people and organizations achieve their potential. We are very excited that ERPx is now generally available."
Extensibility key with new Developer 4U program
Unit4 also unveiled a new Partner Developer Program, Developer 4U. The intent is to assist partners to build extensions to ERPx, to both help customers and create new revenue streams for partners. Later this year Unit4 hopes to launch a marketplace, enabling customers to see what add-ons are available to deploy. Developer 4U partners will have access to development environments, extension kit training, and a certification program.
Enterprise Times spoke to Beata Wright, Executive Vice President of Global Partner Ecosystems at Unit4 about the new program. Enterprise Times asked her how strategically important is the ability to extend ERPx.
Wright said: "As part of our global strategy to grow the Unit4 partner ecosystem and to expand our global product capabilities. Our product and innovation partners have the key skills to optimise the functionality and performance of our solutions. They're going to play an important strategic role in supporting and delivering customers, out-of-the-box cloud solutions, so that they can adopt and drive value from ERPx."
"Partners are going to have the ability to build light touch loosely coupled extensions and integrations without developing any code. This is extremely powerful for customers, because they no longer need to invest in thousands of pounds, or euros, and months of effort to build out these integrations."
What is available now?
Unit4 launched a beta program in 2020 and has trained several partners already to build their own extension applications. While these are not yet available Wright was able to share an example of one created by Embridge Consulting.
Wright explained: "They developed a goods received notification app. Customers create a PO in ERPx, for some items, like a laptop and hard drives. Then at the end, they need to tell the ERP solution once the goods have been received. Rather than keeping a paper notice, and entering in this data manually, the customer can simply like pick up a phone and scan the QR code, which is printed on the shipping notice. The QR code contains a lot of data including the items description, delivered quantities and the purchase order ID. Once the customer scans, the goods received notification app will update that purchase order with all of that information, and the customers will be able to see it in their ERPx."
Developer 4U also includes a certification program. ET asked Wright to share more information about this. She answered: "We're going to be certifying it based on three levels. One, we want to make sure that they are not developing any apps that shouldn't be doing what they shouldn't do. That they're not using too many API calls. And just making sure that the tools are being used and integrate well with our ERPx platform."
The Marketplace
The marketplace will provide the location for customers to find the add-on applications they need. ET asked Wright when this will launch.
"We're targeting end of the year, at the latest Q1 2022."
And what will be on the marketplace at launch?
"Our goal is to have approximately 30 product and innovation partners part of the first wave, which we're rolling out now. Our goal is to get to the end of the year and launch a marketplace with approximately 60 apps and integrations."
Some of those apps will be from Unit4 professional services. Unit4 is also still considering whether users can purchase apps through the marketplace in this iteration. Wright explained that all applications would be purchased via Unit4 initially.
Wright also confirmed that Unit4 will look to ISV partnerships. She noted: "At the end of last year, we announced three new partnerships with Avalara and Pagero and payroll provider Immedis as well as partnerships with Proactis and Smart Recruiters. We will continue to add ISV partnerships working together and collaboratively with our product management team."
The inference is that the connectors will be available on the marketplace for these applications. Wright did not appear to want to open up the ecosystem for any third party but will maintain its focus on adding solutions that are beneficial to its core market.
Unit4 will also control the deployment of the extensions and integrations to the end customer. This feels like a potential future weakness in the process that Unit4 may need to reconsider as its scales. It will become a challenge to manage across every app for all customers.
Enterprise Times: What does this mean
This is the beginning of the next generation of Unit4 software. There is still a long way to go. It has started strongly but will also need to penetrate the US market to really show success.
That will be difficult as it will need to compete effectively against both NetSuite and Sage Intacct, both of which have a mature marketplace. NetSuite also has a comprehensive development platform that its partners can build and maintain applications on.
What differentiates Unit4 is the openness of its architecture and its laser focus on people-centric organisations. Where it may be more successful is in the higher education sector.