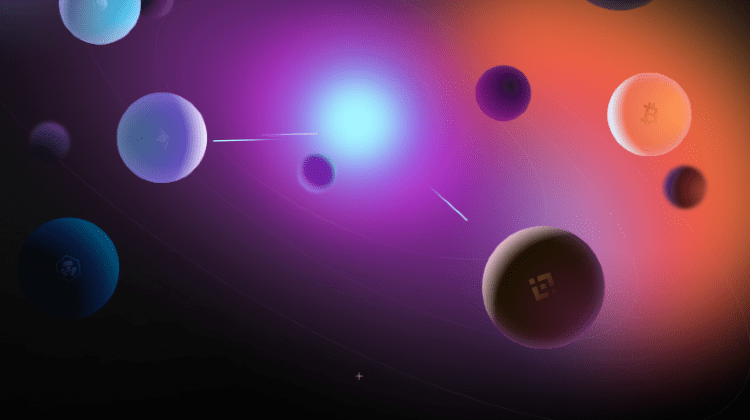 Cosmos has enabled Inter-Blockchain Communication (IBC) transfers on its Cosmos Hub. This makes it possible for sovereign blockchains to transfer digital assets (tokens) and data between one another. As of late March, a parameter change on the Cosmos Hub sees IBC-compatible blockchains able to send their tokens to the Hub. In addition, the Hub's native ATOM tokens can transfer to another blockchain.
Peng Zhong, CEO of Tendermint, commented: "the permissionless transfer of tokens across chains is a historic moment on the timeline to a valuable internet of blockchains. We will continue to focus on building the Cosmos Hub as the heart of the interchain – enabling trade and connecting politically sovereign chains to create a new paradigm for economic exchange. We have a defined roadmap in place to realize this future, and will continue to develop services for the Cosmos Hub that will create immense value for all the chains that connect to it."
 The significance of IBC
The introduction of IBC greatly expands the realm of possibilities for blockchain applications. IBC can be used to transfer both fungible (cross-chain payments) and non-fungible tokens between chains. This allows for interchain token exchanges and NFT marketplaces.
IBC can also facilitate multi-chain contracts. The significance lies in enabling the passing of data and messages between contracts, with logic split across blockchains. In effect, IBC solves blockchain scalability problems through sharding – the splitting of popular blockchain applications across multiple chains to solve congestion issues as well as to reduce fees.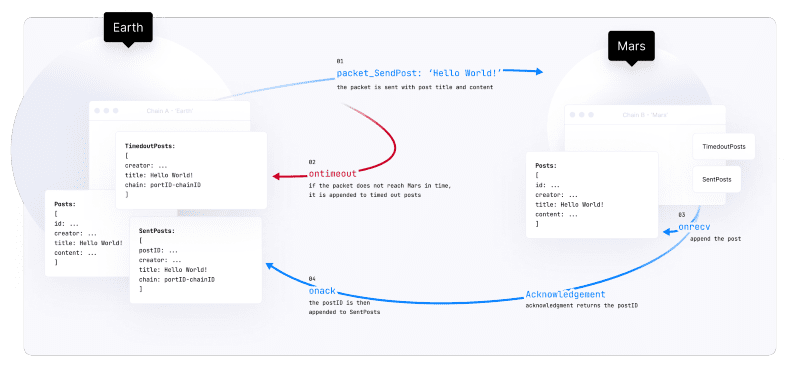 IBC potential
Cosmos believes that IBC holds huge potential for the DeFi space, with several immediate use cases planned for launch later in 2021. ATOM stakers on the Cosmos Hub have already voted to add the Gravity DEX, a decentralised exchange, as the next upgrade. Gravity DEX will act as a marketplace for trading tokens from any connected blockchain, including:
tokens from IBC-enabled blockchains
wrapped ETH and ERC20 tokens
wrapped BTC tokens
the capability to support future networks which implement IBC.
Dean Tribble, CEO of Agoric, commented, "Asset transfers on the Cosmos Hub enables the next phase of the interchain: economic collaboration among chains and projects. Where the addition of IBC brought highways, today's transfer launch brings economic exchange — it puts trucks on those highways. As a result, DeFi applications can leverage the assets and services of other chains, leading to the next phase of economic growth in DeFi."
Enterprise Times: what does this mean
Cosmos is a decentralised network of independent, scalable, and interoperable blockchains. It has over 200 projects in the process of building within the Cosmos ecosystem. Cosmos says it attracts developers because they can rapidly and easily build blockchain applications. By enabling blockchains to transact with one another, Cosmos opens up a network of application-specific chains, spanning user-owned and operated platforms for:
secure enterprise systems
decentralised finance (DeFi)
social impact
privacy
gaming
etc.
Cosmos recently introduced its Stargate update. This set of upgrades brought new capabilities and performance improvements to blockchains built with its SDK. To date, Cosmos asserts that:
200+ blockchains are building using the Cosmos SDK, including Binance Chain, Terra, Crypto.com Coin, and Cosmos Hub
there are over US$60B in assets under management.
For Enterprise Times, however, the primary conclusion is that IBC transfers are coming possible. For too long blockchains have existed in existential isolation. This is changing.