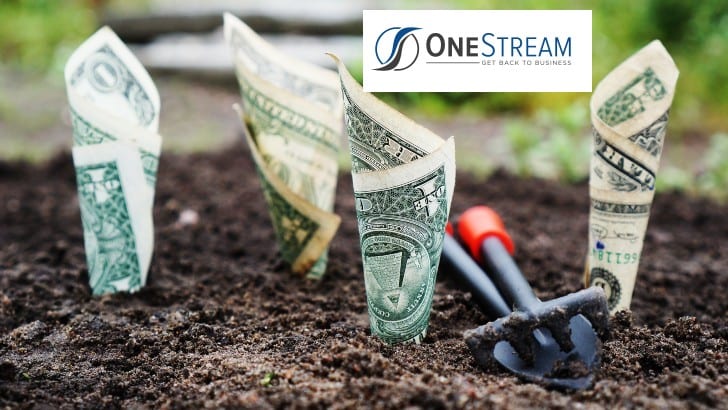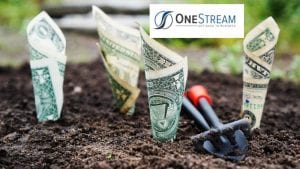 OneStream Software, the Corporate Performance Management software vendor targeting the enterprise market, has completed a $200 million Series B funding round led by D1 Capital Partners. Other investors included Tiger Global and Investment Group of Santa Barbara (IGSB) and existing investor KKR. OneStream Software achieved a valuation of $6 billion during the process.
This may be the last funding round that OneStream receives. Peter Cohan, writing in Forbes, already proposed that OneStream was heading for an IPO. In 2019, KKR invested more than $500 million in the company, according to Cohan, after a one billion valuation. That investment seems to have paid off with today's valuation.
Despite the pandemic, ARR (Annual Recurring Revenue) increased 85% in 2020. It now has a customer base of over 650 enterprise customers. They include The Carlyle Group, Melrose, McCain, and Hyperion Insurance Group. These are not just net new customers. Its cloud-based solution has replaced legacy CPM applications such as Oracle Hyperion, SAP, and IBM or point solutions such as Anaplan and BlackLine in 70% of cases.
Its latest quarter is proof of the momentum and demand for its solution. It achieved over 200% growth in bookings and 100% growth in ARR year over year in Q1 2021. To maintain and accelerate that growth, it needed more funds to invest in global expansion and its finance platform.
D1 Capital supports the next stage of growth
D1 Capital partners is known for placing large stakes in fast-growing market-leading companies. Last month it led a $125 million investment in sales engagement platform 6sense. Last year it bought a 4% stake in fintech Transferwise for $200 million. It has also invested in Procore, Snowflake, Stripe, Unity Software, and SpaceX.
Tom Shea, CEO of OneStream Software, commented: "Following on the strategic investment we received from KKR in 2019, we are excited to bring on marquee investors such as D1 Capital Partners, Tiger Global, and IGSB to help accelerate our growth.
"We remain sharply focused on delivering innovative planning, reporting and analysis solutions designed to help our customers succeed in today's fast-paced and increasingly complex business environment. The valuation is great recognition of the value our employees and stakeholders have helped to create, as well as the exciting opportunities ahead for OneStream."
OneStream now has the funding to fulfill its potential and increase growth worldwide. Andrew Wynne, Principal, D1 Capital Partners, commented: "OneStream's platform delivers exceptional customer value. Management's intense focus on customer success has enabled OneStream to capture significant market share from incumbents, while posting strong growth in both revenue and customer acquisition. We believe OneStream has both the vision and product required to be a dominant force in its industry."
Details on how OneStream will spend the money are scant. US Headquartered, OneStream also has offices in Australia, Germany, Switzerland, the UK, Netherlands, Sweden, and France. Will it look to expand further? in Asia or South America? Will it look extend its platform through acquisition?
Huge potential
The potential for OneStream is huge. Statista estimated that the market would grow from $3.899 billion in 2019 to around $4.411 by 2025. That is a conservative estimate as Valuates reported the "global enterprise performance management market size was valued at USD 4,738 million in 2016 and is projected to reach USD 12,562 million by 2025, growing at a CAGR of 11.70%."
KKR has welcomed in the new investors. They will bring in a wider network of contacts to help the organisation grow faster. Dave Welsh, KKR's Head of TMT Growth Equity and Chairman of the Board at OneStream commented: "Tom and the OneStream team have built world-class solutions and proven they are able to operate at scale as a trusted partner to global enterprises. We are pleased to be joined by a group of top technology investors who share our conviction in the business."
The funding is also positive for other vendors working in the space. Don Mal, Executive Chair at Fluence, a mid-market equivalent of OneStream, commented: "The OneStream funding is great news on two fronts. It validates the need for financial consolidation software that automates what's always been a tedious process for accounting teams at companies of all sizes. And while OneStream is clearly addressing the enterprise market, our unique focus on mid-market consolidation software means the sky's the limit for Fluence." 
Enterprise Times: What does this mean?
Howard Dresner, Chief Research Officer at Dresner Advisory Services, gave his opinion of the potential for OneStream in a canned comment: "The global pandemic that we all experienced over the past year was a wake-up call for digital transformation and has driven increased demand for agile platforms that can help organizations improve their ability to respond to economic volatility and disruption. Organizations must transform finance and their performance management processes by unifying and streamlining planning, reporting and analysis processes, empowering the enterprise with daily and weekly financial signals that impact decision making and drive positive business outcomes."
OneStream already partners with GSIs such as Accenture, PWC, Grant Thornton, and Guidehouse. It does not currently seem to have any formal alliances with the major software vendors. This may be because it often competes with them. To maintain its leadership position, it will need to develop its platform to maintain its technology advantage. To date, it has done more than achieved that. How will it maintain that advantage? Rivals also know that if they want to buy the company, they now know the price tag.