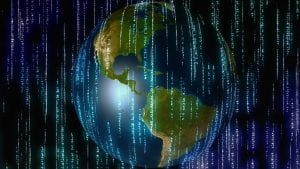 Digital Planet has launched a self-service customer portal facility that leverages the Yellowfin data analytics software using the Exasol analytics database. The portal was created with the assistance of AIGS Insights, a local Yellowfin distributor. The intent is to provide market-leading insights to its customers. Digital River partners with large banks and Telcos in South Africa to help their customers grow their businesses.
This latest portal extends the capabilities it offers to customers even further. It created the customer portal using Yellowfin as an embedded and white-labeled analytics solution. It will enable it to deliver more data services and reporting functionality to customers. With the introduction of the Exasol database, Digital Planet has gained other benefits. It has also reduced its data warehouse costs, increased performance, and delivered predictability for those costs in the future.
Jurgen Fleiss, Head of Cloud Alliances at Exasol, commented: "We are very excited to be working with Yellowfin and AIGS Insights to help Digital Planet deliver insights to its customers in a more timely manner. By using Exasol to power their data analytics, Digital Planet can now offer its customers faster and easier access to the insights they need to make truly data-driven decisions."
Providing this resource to South African businesses enables them to leverage an analytics solution they would not have the resources to deploy themselves. This is just the latest technology partnership that Digital Planet has delivered to benefit its customer base. Dominic Albrecht, Head of Analytics, Digital Planet, commented: "Yellowfin will play an important role in driving our educated workforce to use self-service reporting and analytics capabilities, in order to drive better decision making,"
The neverending story…
The story will not end here. Digital Planet intends to leverage more of the Yellowfin platform. It aims to introduce storytelling with its data. It will next deploy dashboards, automated data discovery, and the data storytelling that the Yellowfin platform provides.
Geoff Sheppard, VP Sales EMEA, Yellowfin, commented: "Powered by Yellowfin's market-leading analytics suite, Digital Planet customers will be able to access mission-critical business insights. We are seeing many of our customers now offering modernized data analytics as a self-service white-labeled capability to better their customers' UX and ultimately increase retention and profitability."
Enterprise Times: What does this mean
Yellowfin quietly continues to expand its footprint across the world. As a visionary on the latest Gartner Magic Quadrant for analytics & BI, it does not have the same visibility as larger analytics brands such as Qlik, Tableau, and Microsoft Power BI.
However, it continues to enhance its product. It was recently placed as a leader in the latest G2 Grid for embedded business intelligence. As it gains positive reviews, enhances its product and gains customers, the Australian company will continue its steady organic growth. It has never received any funding, and as a Capital efficient business, its CEO and co-founder Glen Rabie seems reluctant to do so.