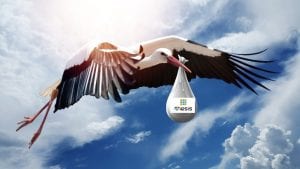 Unit4 has separated out its the Student Information Systems. The new company will operate under the brand of Thesis. The nascent brand takes with it a modern and comprehensive solution that higher education establishments use in Europe and North America, including Algonquin College.
The announcement comes barely four months after TA Associates bought Unit4 for more than $2 billion. What is interesting is that the owner of the new company is Advent and not TA Associates.
The big question is why? Certainly, as the press release states, a dedicated brand for education makes sense. It will have a tighter focus on the global higher education market. There is consolidation and investment in the education sector. Higher education establishments are looking to transform rapidly as a result of COVID.
What is notable is that there is no comment from any leader at Thesis nor Advent. Nor is there a press release from Advent yet, and it is not listed on its portfolio section as of writing.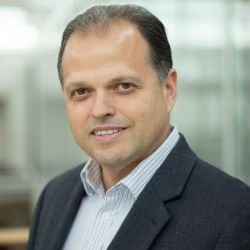 Instead, Mike Ettling, Unit4 CEO, commented: "Organizations of all types are looking for partners who can help them innovate quickly so they can position themselves to grow and thrive in today's marketplace.
"Separating our SIS business makes sense for strategic purposes, and the launch of Thesis ensures our Higher Education customers continue to be served to the highest standards while Unit4 focuses on cloud-native ERP, FP&A and HCM solutions, creating value for customers and driving strong growth worldwide."
What does the future hold for Thesis?
Unit4 makes it clear that it will continue to work closely with the Thesis team and SIS customers. The release states: "Technology integration, business support and go-to-market relationships between the two separate legal entities will continue."
From a Thesis point of view, this should allow it to focus on dedicating its resources to supporting the education sector, which is different from the commercial and public sector focus of the rest of Unit4. The SIS solution is also very different in functionality from the rest of the Unit4 suite. However, it isn't completely separate, and the integration with ERP is notable.
Will this allow Thesis to create deeper integrations with other ERP vendors? How much will Advent invest? Who will lead the new firm? There is little information on the Thesis website and its LinkedIn page little more. The new business unit is based in Chesterfield, MO and may have offices in Victoria, Canada, Reading, UK and Paris, France. Employee numbers are between 201-500 (LinkedIn), though notably, none have yet linked profiles to Thesis
Enterprise Times: What does this mean
For Unit4 and TA Associates, this makes more sense. It will bring a tighter focus for its current operations though it will lose some corporate knowledge around the education sector. It means that Ettling's focus is now firmly on ERPx, launched in April. Does it also mean that Advent has shed its last interest in Unit4? There is more to learn about this announcement which appears slightly hurried. Was it always intended as part of TA Associates original acquisition? The announcement seems to raise more questions than answers.
The rebrand comes nearly a year after the creation of Anthology from EdTech companies Campus Management, Campus labs and iModules. More recently, Ellucian announced that Blackstone and Vista Equity Partners would acquire it. Is Advent creating a company to maximise a sales price from a competitor, or will it seek to invest further to build Thesis into a much larger brand and invest in acquisitions?