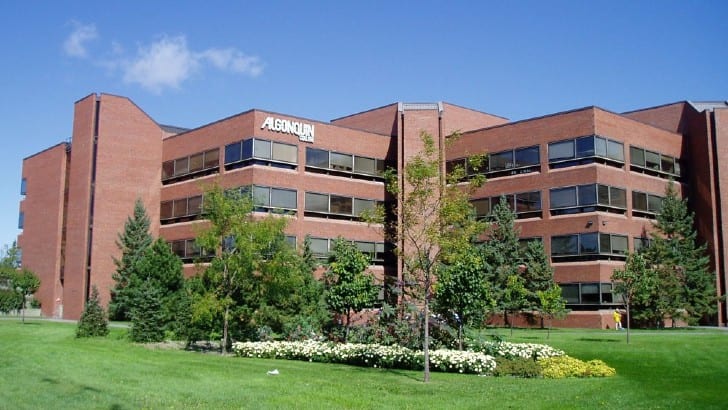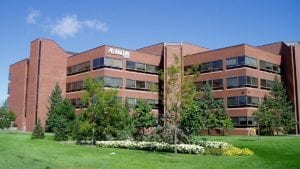 Another Canadian educational establishment has selected Unit4 solutions. This time Algonquin College opted for Unit4 after a rigorous selection process that started in October 2019. Algonquin College selected Unit4 Student Management. The procurement process complied with the Broader Public Sector (BPS) Procurement Directive of Ontario. The solution will replace a 26 years old homegrown student management application. It will enable Algonquin to meet the demands of the next generations of students.
Algonquin College is one of the largest colleges in Canada. It has campuses in the city of Ottawa and Ottawa Valley communities of Perth and Pembroke. If offers around 270 programs and has more than 45,000 full and part-time students.
Laura Stanbra, Vice President, Student Services, Algonquin College and SIS Project Executive Sponsor commented: "Just as learner needs evolve so does our technology needs and more than ever we need a flexible, agile and responsive system. So we set out to find a Student Information System that would do just that."
The solution will build on the initiative that Algonquin launched in early 2020. That program now has move than 65 programs and 750 courses. It builds on the online learning that Algonquin has offered for more than 15 years. In line with this online learning, Algonquin looked for a cloud-based solution that would support both students and employees into the future.
First movers
Once implemented, Algonquin will have the first cloud-based SIS solution in use within Ontario. This is part of a wider transformation project. As Claude Brulé, President and CEO, Algonquin College revealed in an open letter stating:
"As a major initiative under Algonquin College's Enterprise Resource Planning (ERP) strategy in support of the College vision to be a 'global leader in personalized, digitally connected, experiential learning', this project's other initiatives will provide a solid foundation for the new Student Information System.
"These include a new Identity and Access Management strategy, a data governance structure and thorough data quality review, and modernization of the underlying system architecture. Together, these project initiatives will help ensure our success as we transition from our legacy system of record to a modern system that supports our College vision."
The solution will deliver several benefits, including:
Automating many of the processes across the lifecycle of students, from recruitment to alumni. This will include Admissions, Academics, Financial Aid, Billing, Communications, Reporting & Analytics
A modern UI using chatbots and integration to Microsoft Teams and Slack.
Unit4 will provide end-to-end support for educators and students alike.
Algonquin employees and even students can personalize their experience to enhance efficiency further. Whether they are graduates, academics or professional services staff.
Brulé noted: "Algonquin College is a leader in personalized learning, and Unit4 is the ideal partner to help us further enhance and customize the student experience. The company's cutting-edge technology is going to transform how we do business. Together, we will build a new student information system that will have a positive impact on both employees and learners – and position Algonquin for a dynamic future."
Enterprise Times: What does this mean
This is another significant win in the education sector by Unit4. As educational establishments look to evolve as a result of COVID, it is not just learning that needs to change. Antiquated support systems developed over decades are no longer adequate. They cannot provide the cloud-hosted, mobile-first modern user interfaces that both students and employees demand. This will become a differentiating factor as students select universities. For those establishments still relying on spreadsheets and paper-based systems, change is needed.
Mike Ettling, CEO of Unit4 commented: "It is vital, especially now, that colleges are given the support, tools and flexibility to ensure their success, but also provide the right learning experience that all students deserve. Algonquin's educational mission is to transform hopes and dreams into skills and knowledge leading to lifelong success, and we look forward to partnering with them on this journey."
Unit4 will hope it can continue to convince more educational establishments across the world to adopt its solutions against both historical and new competitors.