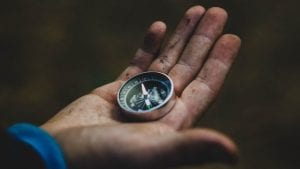 HarmonyPSA announced its first product update since its acquisition by Ingram Micro in May. More on the product update later. Joe Panettieri broke the news of the potential acquisition in an article on Channele2e. Enterprise Times investigated further and confirmed with Companies House that Darish Rajanayagam, Vice President at Ingram Micro Cloud and Nimesh Dave, President Ingram Micro Cloud at Ingram Micro Cloud both became directors of HarmonyPSA Holdings on 22nd May 2020.
HarmonyPSA Holdings wholly owns Harmony Business Systems Limited. That same day Steve Duckworth, CEO of HarmonyPSA, resigned from the company. Enterprise Times contacted Duckworth, but he was unable to comment. ET has contacted Ingram Micro, but they have not replied to enquiries. HarmonyPSA responded with the following comment about the situation:  "We can confirm that the information listed on Companies House is accurate. We look forward to sharing further details at a later time."
So does Ingram Micro own HarmonyPSA now?
Further investigation shows that the company published its annual return on 21st October 2020 for the accounts up to 30th June 2020. The report confirms the acquisition stating: "Ingram Micro Inc., (incorporated in the United States of America.) is regarded by the directors as being the company's ultimate parent company."
Revenues for the full year were £987,617, up 26% year over year. However, while gross profit was up, its operating expenses meant the company made a loss before taxation of £391,634 compared to a small profit the previous year. This loss may well have been one of the reasons for the sale. It seems unlikely that the company would have achieved a 4x multiple often seen for companies with this level of revenue. The reason? It seems that Harmony expanded too quickly, almost doubling both its employee numbers (9 to 15) and its wage bill from £585,397 to £923,138 between 2019 and 2020. With COVID hitting, it seems likely that cash was running out.
That it is owned by the US, rather than the UK organisation is interesting. What is surprising is that there has been only a single small announcement by Ingram Micro about the acquisition nor has it seemingly sought to leverage it in any way. Panettieri has since updated his article with some further information about the acquisition and product update. Ingram Micro did speak to the Orange County Business journal confirming the acquisition. Financial terms were not disclosed.
Talking product
Enterprise Times was able to discuss the latest update with Steve Powell, CTO and co-founder of HarmonyPSA. The announcement focused on updates in version 4.21; however, it also published a blog about version 4.22. HarmonyPSA rolls out updates constantly, with major releases every few months.
Version 4.21 includes several enhancements. Most of these pertain to features to improve the project and task management for organisations. One of these shows the flexibility and differentiation that HarmonyPSA has to some competitors. HarmonyPSA is a ticket centric application. Tickets can now either be project plan tickets or service item tickets. This means that technicians can now see all their work items regardless of whether they are part of a service item or part of a wider project. They no longer need to spend time looking in two different places for the list of things to do. Creating what Powell described as a single "holistic list of tasks."
There is also a new work histogram that enables one to see the workload of tasks across the teams for both projects and service tasks. As Powell noted: "It includes both short job type work that you've got planned on tickets and also work that's going on on projects."
There is a new configurable project progress report for customers. It currently consists of information presented in text and lists. Users can select which information they wish to display to clients.
Version 4.22
Version 4.22 includes improvements to the menu structure and improvements to project accounting. The menu structure has been simplified. Rather than users having to switch views between Sales, Finance and Operations, there is now a single menu structure. As Powell noted: "This is exciting for customers because it really helps simplify the applications."
The second change sees improvements to project accounting. It is now possible to track costs against a budget and display the current and incurred budget against the budget amount on a project. HarmonyPSA can also set up alerts if budgets are exceeded.
Also included is a hierarchy for ticket categories. For example, it is possible to create a tier-one level category for "Bug", and then add "External Bug" and "internal Bug" as tier two options.
Enterprise Times: What does this mean
Post-acquisition, HarmonyPSA seems to be emerging from a difficult period. What hasn't stopped is the development work on the PSA solution that Powell spearheads. There are, however, still several questions about the acquisition.
What does Ingram Micro intend for HarmonyPSA? Potentially this is a win-win situation. It gives Ingram Micro a ready-made solution that they can cross-sell to MSPs within their customer base. The potential to integrate HarmonyPSA to the wider Ingram Micro platform creates several interesting opportunities. However, with more than five months having passed, one questions why they spent the money but don't yet seem to have worked out what to do with HarmonyPSA.
Some of the delay may be because the future of Ingram Micro itself is in question. It was the target of a $7 billion bid by Platinum Equity in August.