DentWizard first deployed Rootstock ERP a decade ago when it launched its Keys business. Since then, it has not left it alone but continuously improved it. Most recently, it has taken advantage of the mobile-enabled enhancements that Rootstock has deployed. Enterprise Times sat down with Dan Bowers, Vice President of Operations at Dent Wizard International, and Scott Johnson, Senior Vice President of customer operations of Rootstock Software, to discuss this.
Rootstock Cloud ERP delivers agility for Dent Wizard
Bowers explained how with the help of Rootstock, it had revolutionised the business through improving processes coupled with mobile technology. Having moved to the latest version of Rootstock, Bowers described it is as: "it's lightyears ahead. The features, the agility, and the ownership that we actually have over the solution in partnership with Rootstock is significant."
It has delivered to Dent Wizard the agility the business needed, partly because of the restrictions imposed by the pandemic and partly the competitive marketplace. Dent Wizard built a new mobile app to manage field inventory. Bowers was able to quantify the difference the solution made in time and costs. In roughly six months, it cut stock count variances down from 14% to 5%.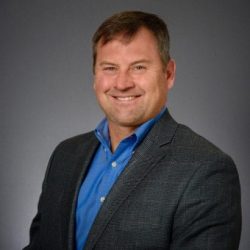 It wasn't all plain sailing, and Bowers explains the challenges that they overcame. This was also not a single change. Dent Wizard has continued to iterate and now up to version 3 of its inventory app. Bowers notes that to obtain the benefits, there are prerequisites. He said: "We think the right relationships, and the right partners, make all the difference. In this case, it's dramatically improved our business."
Such dramatic changes also required a focus on change management, and Bowers explains Dent Wizards approach to this and how they rolled out the significant change very quickly to a widely spread field team. It was all achieved using the Salesforce low code platform, and Bowers gives a tip on how other business leaders can leverage the technology from their success.
To find out more about how Rootstock assisted Dent Wizard, listen to the podcast.
Where can I get it?
You can listen to the podcast by clicking on the player below. Alternatively, click on any of the podcast services below and go to the Enterprise Times podcast page.