Unit4 has appointed Mike Ettling as Chief Executive Officer. Stephan Sieber will step away from the business after a period of transition. Enterprise Times spoke with Adam Hale, Non-Executive Director at Unit 4 and former CEO of Fairsail (now Sage People) about the leadership changes at the Dutch headquartered ERP vendor.
Ettling was President of SAP SuccessFactors and Chief Executive at (NGA) Northgate Arinso. He spent nearly five years at Unisys and has held several senior roles since he left KPMG where he worked in the Banking and Finance vertical. Ettling currently holds several non-executive positions according to his LinkedIn profile. He is also an investor and advisor to several others. Whether he will continue in those roles continue isn't known.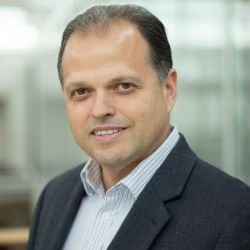 Hale was part of the selection team and ET asked him what Ettling will bring to Unit4. Hale replied: "From my perspective he brings many things, what I think is distinctive about Mike is the ability to clarify the purpose of the business, answering the question "What is Unit4 for?" in a simple way. This is a rare skill and needs great customer & industry insight. He is then able to organise the business around that purpose for the benefit of customers, partners & the team. He has proven his ability to do that at SuccessFactors, NGA and many other companies."
Ettling joins Unit4 just after it invested in Intuo, a startup in the HCM market that Ettling is very familiar with. This probably doesn't mean that Unit4 is about to become an HCM vendor. It does, however, demonstrate the importance of talent and HCM technology to the wider strategic requirements of businesses. According to Hale, Ettling was the stand out candidate.
Léo Apotheker, Chairman of the Unit4 board, commented: "Mike takes on this leadership role at an extremely important and exciting time for Unit4. There is great momentum within the business evidenced by a 26% growth in Global SaaS revenues for 2018 as we have deepened our focus on people-driven organisations and are expanding our value proposition across multiple key strategic verticals. Mike's leadership, experience and passion for the application of innovative people-centric business software will be incredibly valuable as Unit4 enters the next phase of its development."
More changes coming
With Ettling on board, ET asked whether there would be further changes at Unit4. Hale answered: "All growing businesses continuously strengthen their leadership teams, this includes Unit4. Mike is a top quality global leader and his appointment will increase Unit4's ability to bring on board fantastic people at all levels to add to the great people already in the business."
In fact, Unit4 has already made some unannounced changes. Jeremy Roche stepped down from the role of Chief Product Officer at the beginning of 2019. Matthias Thurner, co-founder and former CTO of Prevero was appointed to the role. On that appointment Hale commented: "He brings fantastic experience of scaling a business with Prevero and is driving great changes across the product organisation."
It seems likely that there will be a few more changes as Ettling looks to strengthen the Unit4 team. Whether Ettling will reveal anything by the time Unit4 holds its analyst day next month is unclear. Hale believes that Ettling will make a difference and take Unit4 on a new phase of success. He commented: "Under Mike's leadership you will start to see Unit4's revised purpose and how that helps customers."   
Ettling himself commented: "I'm delighted and privileged to be taking on this position at Unit4 at a time when client demand for effective digital solutions has never been greater. I look forward to helping customers enable and engage their people to successfully undertake their digital transformations. Working with our world class and innovative team to consolidate Unit4's position as a leader in enterprise applications for the services and people industries."
Sieber has led Unit4 as CEO since 2016. He joined the company in 2014 and will work with Ettling during the transition period. He has taken Unit4 forward since Advent bought the company in 2014 and has done much to improve its fortunes. Apotheker commented: "We want to take this opportunity to thank Stephan Sieber for his contribution as CEO in helping the company evolve into the global leader it has become today and wish him all the best for the next chapter of his career."
Enterprise Times: What does this mean
Only last year, Advent was looking to exit from both Unit4 and FinancialForce but was unable to find a buyer. The FT reported in 2014 (subscription required) that Apotheker worked with Advent to find investments. His comments can therefore be taken, to an extent, as the Advent view. The big question is how much will Advent back Ettling? Will they provide more funds for expansion or an acquisition spree? With the appointment of Ettling, Advent may be considering another few years as investors.
While Apotheker talks about the growth of SaaS revenue many of Unit4's customers do not use cloud software. It is a position that it needs to change. It needs to move its existing customer base to the cloud rather than allow its market share to deteriorate. Ettling faced a similar challenge at SuccessFactors, so he has the relevant experience. What isn't clear is whether the overall revenues of Unit4 are growing. If not, it will be a key task for Ettling to make it happen. It is not just a matter of winning net new customers, Unit4 also needs to migrate an often loyal customer base from its legacy solutions such as Agresso (now renamed Unit4 Business World).
Ettling is also likely to bring in a small number of executives to help him accelerate the growth of Unit4. There is also a hint that there may also be a variation in its approach to market. With a new chief product officer, an acquisition of an HCM startup and a new CEO, one wonders what that will be. Another unanswered question is whether Ettling will assume the role of non-executive director at FinancialForce, assuming Sieber vacates it. If that happens the appointment may yet have ramifications at another ERP vendor.