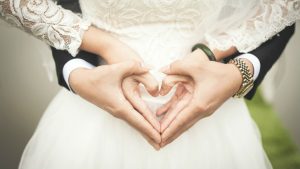 Unit4 has announced the acquisition of Intuo, a pure SaaS HCM vendor. The Intuo solution compliments the payroll and core HR solution that Unit4 already has in its portfolio. Intuo specifically targets the modern workforce combining the three core pillars of performance management, employee engagement and learning management.
Stephan Sieber commented: "This is a great marriage, is a slightly romantic way of pointing out that this is a strategic opportunity for both Unit4 and Intuo. It really generates a lot of value for customer and prospects. That is true for existing unit4 customers as much as it is true for existing Intuo customer."
The terms of the deal were not disclosed. However, Sieber inferred that Intuo were at the point of their growth cycle that they were looking for a new funding round. That was on the back of double digit growth of customers and triple digit revenue growth according to one source. Intuo last received funding of €850,000 in 2016 (Source: Crunchbase). That round was led by the Flemish government investor PMV and three Belgian business angels: Alex Segers, Marc Boone and Anthony Brenninkmeijer.
Unit4 completes its people centric picture – almost
Sieber sees the acquisition as a key component in building out the people centric strategy that Unit4 has. He commented: "It strengthens our people centric message and t builds on the strength of Unit4 Business World in the HCM space. It gives us an important pillar, an important addition, that was so far was missing. (One) that we covered in different geographies with different partnerships but something that needs to be part of it. It (the addition of Intuo) absolutely makes this a more comprehensive offering altogether."
In fact, there are still some pieces missing. While Sieber indicated that there are partnerships in place he did not rule out the possibility of further acquisitions in the HCM space. He specifically mentioned both workforce management and talent acquisition. With the rise of the gig economy and HR strategies evolving, it is likely that Unit4 will follow a similar strategy and acquire another startup. It's a sensible strategy as a point solution will have little overlap with Unit4. It is also easier to integrate into its solutions.
This was a point drawn out by Adam Hale, founder and ex CEO of Fairsail (now Sage People) and a non exec at Unit4 who commented on the Intuo acquisition: "Whats really important is that it is architected to be public cloud on one of the tiny number of global cloud platforms that leaves no infrastructure on the client side."
He continued: "What this does is fill in the last piece. What we will be doing over the next few quarters and years is to develop these combined value propositions across all of the different solutions."
Those solutions include the resource management tools for service organisations including Prevero to provide analytics and Unit4 Business World. Following those are likely to be the vertical specific applications including Unit4 PSA, higher education, public sector and not for profit applications. Sieber said that the integration to the Unit4 HCM platform would be completed before the end of the year.
Looking forward together
When asked whether all of the Intuo team would join Unit4 Tim Clauwaert, Intuo's Co-Founder and CEO commented: "Everybody from Intuo is staying on board and we are run as a separate business entity."
This is a deliberate approach by Unit4. It wants Intuo to continue its meteoric growth across key geographies and then support its expansion elsewhere. While Intuo sales staff will not cross sell Unit4 solutions, they will introduce Unit4 to their clients. Sieber explained that the sales training is already underway in Benelux and the UK aleady. That will ensure that Unit4 teams are able to sell Intuo in the near future. This will later expand to other regions. Presumably that includes North America where Intuo already has a small office.
What Unit4 has brought on board is a solution that compliments and adds value. Holger Mueller, Principal Analyst & VP, Constellation Research, Inc commented: "The area of talent management, from engaging employees and understanding workforce attitudes, to helping managers to raise engagement, is becoming critical. Performance management has been broken for a long time. Without an integrated HCM strategy with modern talent management, it's impossible to know if you're hiring the right people, if learning is effective, if performance and productivity deserve rewarding… It's a challenge that needs solving right now in enterprises."
Enterprise Times: What does this mean
This is a good acquisition for Unit4. It has not just looked to fill in a hole in its HCM platform that exists today. Rather, it acquired a company that answers the problems that its customers and prospects will have in the future. The lack of overlap with its existing solutions makes this a good deal. However the hard work on the integration begins now.
Intuo currently uses AWS as its public cloud platform, Unit4 is an Azure solution. Sieber indicated that future customers would be hosted on Azure but it was unlikely to move the existing AWS customers. That decision may change in the coming months. The integration between UBW and Intuo is also key. There are some key questions still to answer. Will this be API driven? Can the databases be combined at a deeper level to give a richer overall solution?
It a challenge that some companies in the past have failed at. FinancialForce sold off the HCM solution that it failed to integrate fully with its PSA solution. Can Unit4 overcome the difficulties and deliver a truly powerful combined system for the mid-market? It is something that SAP SuccessFactors and Workday are doing for the enterprise already. If Unit4 can achieve that then it might have a significant advantage in the PSA space.
What this means for the SDWorx technology partnership with Intuo was not mentioned during either the analyst call or in the press release. It is yet another question that Unit4 will need to answer in time.