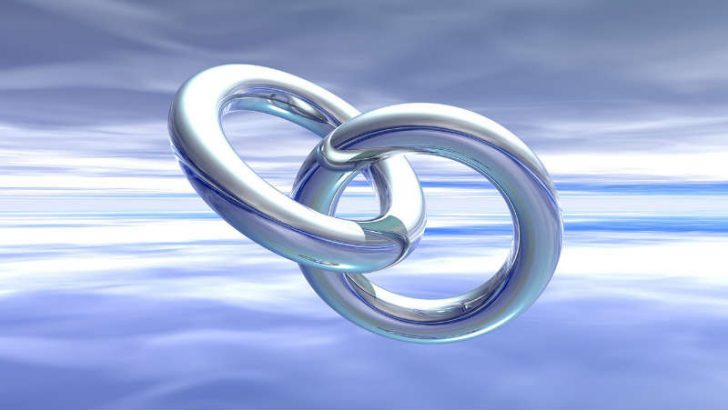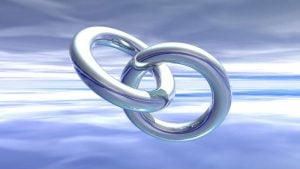 Rootstock has announced a new ERP Data Framework on Salesforce.  The new product will enable companies to bring legacy ERP data into the Salesforce platform. There are several reasons why this is important. It allows manufacturing organisations to take a step by step approach to adopting cloud functionality. For Salesforce it might help to win more manufacturing business. Finally, for Rootstock it should help them win more ERP deals on the Salesforce platform.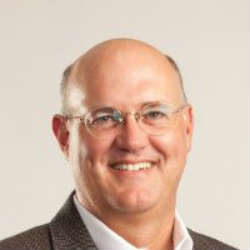 In the first instance it is about replicating their ERP data in Salesforce in a way that it is easily understood and can leverage Salesforce including Salesforce Einstein to provide deeper insights in combination with its CRM data. The new integration framework works with the Salesforce platform but is most likely to be used with either Service Cloud or Sales Cloud. Enterprise Times spoke to Tom Brennan, Chief Marketing Officer at Rootstock and David Stephans, Chief Revenue Officer about the announcement.
What is the ERP Data Framework
The new ERP Data Framework (EDF) consists of several elements. The first is the custom objects and data fields created in Salesforce that map to the legacy ERP solution. As the only full manufacturing ERP solution on Salesforce, Rootstock has the advantage of understanding the relevant fields. This comes from its experience of developing a full manufacturing solution, migrating legacy platforms and beta testers of the new EDF.
Will this work with every legacy solution? Potentially, according to Rootstock. It is not, however, something that will work on a simple click of a button. Once the solution is purchased there are likely professional services that need engaging to understand the legacy environment and create the mappings. ET asked Brennan what is the "legacy" ERP vendor solutions the EDF is targeted at?
Brennan replied explaining how the solution will work: "The ERP Data Framework is targeted primarily at Midmarket and Enterprise customers. We will be integrating with applications such as SAP, Infor, Oracle, JD Edwards, Epicor etc. Although there are many versions of ERP systems out there, we are relying on products like Mulesoft that have SAP connectors to handle that portion of the integration. This will still require professional services from our partners to configure and map the data, but it will be much easier than hand knitting the Salesforce Platform side of the equation from scratch.
"Quite simply, we eliminate the need to build custom objects on the platform that mirror the legacy ERP tables. Creating objects and understanding the nature of all the ERP fields can be very time consuming and expensive. That is the beauty of this framework. When you combine the ERP Data Framework with something like Mulesoft, the integration become more of a mapping exercise."
Not just Salesforce Integration Cloud
Mulesoft (Salesforce Integration Cloud) is not the only integration platform that the EDF will work with. However, it is the only one that Rootstock is working on currently. It is working with existing clients and believes that it is around 75% complete at present. It expects it to be fully complete by the summer.
Will Rootstock add other connectors for integration platforms? David Stephans answered: "What we are doing is building the connector library for Rootstock (and by extension Salesforce) in Mulesoft, its not there yet. We will do it again for Jitterbit, for Informatica and for all the main middleware tools, for example Dell Boomi. We will do it for all those that have a strong Salesforce play and have strong ERP connectors on the other side."
Why is this important?
For Rootstock, this new solution was driven by both demand from customers but also from Salesforce itself. According to Brennan: "What they run into in their customer situations is people who want to go to the cloud but they say 'Hey I want to bring over some of the ERP information or I want to integrate to it, how do I go about doing that?.' Sometimes people are ready to go whole hog and replace ERP and that's great. We are happy to provide them all that but a lot of them want to take an incremental approach."
Rootstock identified three use cases for the solution.
ERP Data Visibility: Once the mapping is complete, a customer is able to see data from its ERP solution within Salesforce. This means that using Salesforce reporting, including Einstein, they are able to leverage that data far better than from within their legacy ERP. They are also able to analyse the integrated data from Sales and Service to that within ERP.
Partial cloud ERP: While Rootstock describe this as two tier ERP it is more of a halfway house. In bringing data into Salesforce companies are able to run specific business processes within the Salesforce platform. This could be utilising elements of the Rootstock solution for service inventory or Rootstock CPQ.
Full ERP Replacement: Arguably this is two options. The first is where a company is using an enterprise ERP solution but wants a more agile solution to run the ERP of a single business unit. This is the traditional two tier ERP solution that would see Rootstock running the ERP for that business unit. The data framework would help not only during the migration processes but also connecting back into the enterprise ERP for shared services such as procurement, inventory or finance. The second option is where companies want to replace their entire legacy ERP with Rootstock. The connectors will make the transition easier. It enables a phased approach where the customers wants it.
Already proven
While it may not be fully complete, the solution is already working in several customers. One, HydraForce, had three separate instances of one ERP and a separate ERP in a different geography. Using EDF and Mulesoft they have brought the data from the disparate ERP's into a single instance of Salesforce. This has enabled them to use Salesforce Einstein to create insights on their corporate data regardless of the disparate systems in place.  It may be the first step on a full journey to the cloud. Stephens added: "They see a path to full ERP on the platform they are not ready to make that move but need to drive incremental value from their customer system of engagement which is Salesforce."
Brennan then explained two further use cases that Rootstock are seeing: "When someone uses Salesforce CPQ they want the ability to promise and provide more information about what is happening with inventory items, whether they ship, whether they are coming and that type of thing They want to put the inventory capability of our product in the system alongside CPQ.
"The other big one, a very fast growing product for Salesforce, is Field Service for manufacturers. They need parts. People will put the parts inventory in our system. They might keep the corporate system that's making things somewhere else. We are handling the service and repair inventory. We can also handle RMA process and re-manufacturing and refurbishment. Some people want to crack that off as a separate business unit and let the main legacy system keep making items."
The integration is therefore two way. It enables data to flow from the Rootstock system in Salesforce back to the legacy ERP solution.
Enterprise Times: What does this mean
For manufacturers looking at or already using Salesforce this is a very pertinent announcement. The idea that it can sweat its legacy ERP asset will appeal. It also gives manufacturers a multi-step approach to moving to the cloud should they choose to do so.
The caveat is that this is not yet a simple implementation that connects their ERP into Salesforce. That may change for some though. In time Rootstock will deliver further installations and connections to different ERP solutions. Therefore, it will have a greater number of instances where less professional services are needed. The problem is that many manufacturers will have custom code that means work will be required. If they have already used Mulesoft to integrate to other solutions it may speed up and lower the cost of EDF.
For Salesforce Account Executives this is a way to help entice manufacturers onto the Salesforce platform. In turn, this will also help Rootstock. It has delivered what could be a vital sales enablement tool for the Salesforce sales team and one that may also help Rootstock win full ERP sales in time.