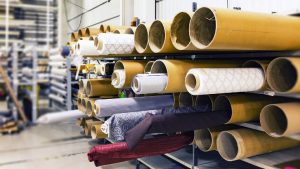 Rootstock Software has announced a new application called CPQ Manufacturing Connector at Dreamforce this week. The product bridges the gap between Salesforce CPQ and the Rootstock manufacturing ERP solution. Aimed at the engineer to order and configure to order, it streamlines the process between the sales team and the back office manufacturing operation.
Using the software, companies will be able to create quotations that meet the customers personal requirements. The quotes will then flow through to the Roostock manufacturing system, automating the creation of the appropriate works orders, bill of materials, labour allocations and routings for the finished product.
The quotes are also able to contain standard items and services that are added to the Rootstock sales order. The whole process from opportunity to billing is handled in the Salesforce platform. In some cases the customer quotation can effectively drive much of the manufacturing process. Rootstock explained this as follows: "I need Item-A, and it needs to be made of 'B' and 'D' this time, not 'B' and 'C' like we normally do."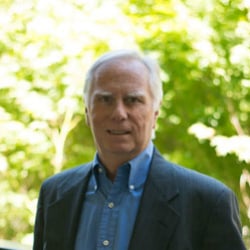 Pat Garrehy, CEO of Rootstock commented: "The trend toward more personalized and customized products is causing manufacturers to introduce more Engineer-to-Order and Configure-to-Order workstreams. Quoting tools that are separated from these manufacturing streams can cause process efficiency issues and downstream manufacturing problems that increase cycle times and reduce responsiveness to customers, especially in personalized or custom production environments. We have connected Salesforce CPQ with our manufacturing and inventory capability all on one cloud platform to help solve this problem for manufacturers."
Is this a complete product?
This is the first time that the CPQ engine within Salesforce can actually drive manufacturing. We asked Rootstock whether they had also implemented the flow of data the other way. The specific example being stock. If a salesperson is able to create a personalised item they may not know whether there is stock for its component parts.
Rootstock answered: "The connector does not highlight stock deficiencies in CPQ, however, this release is targeted to Configure to Order and Engineer to Order companies which are custom building/configuring each product they sell, so they are not pulling standard items from stock to sell "as is".  We will be adding this capability in a future release for companies that might have a mixture of make to stock and configure to order/engineer to order environments.
"We thought this capability was less important at this point because most make to stock companies don't need a configurator. They can create a sales order (and see in-stock availability and lead times) without using CPQ as a standard feature of Rootstock Cloud ERP."
What does this mean?
Rootstock has continued to have success over the last year winning significant deals with Mipox in Japan and OneSpan the multi-national security, authentication, fraud prevention, and e-signature company based in Chicago. It continues to build out its product and tighten the integration with Salesforce. The company continues to grow and win new customers delivering the only Salesforce based full manufacturing ERP solution on the market. In a world where one of the latest trends is the movement of B2B to B2B2C manufacturing this could be good thing. With Sage Enterprise having no presence at Dreamforce this year, it has a clear field compared to previous years.