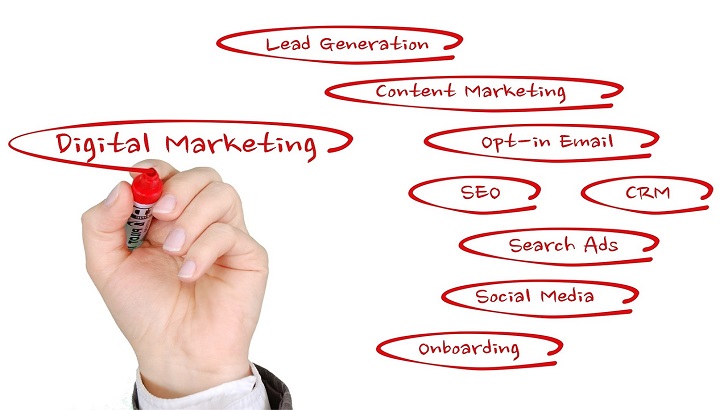 Omnisend, omnichannel marketing automation platform for ecommerce, has released their annual report on campaign performance in marketing automation. The 2019 Omnichannel Marketing Automation Statistics Report released data on key Omnisend marketers. The report analysed more than 2 billion campaigns sent from nearly 12,000 brands.
Omnisend's annual report shows that marketers who design custom automation workflows around customer behaviour and demographics have better performing workflows.
The company examined several different areas from key accounts including:
The impact of omnichannel marketing on customer retention, campaign engagement, and purchase rate
A comparison of segmented versus non-segmented campaigns
An automation workflow benchmark
A study on campaign timing
The best practices in subscriber list building
The six biggest takeaways
Three or more channels leads to better overall performance. The report found marketers using three or more channels in their marketing campaigns earned a 90% higher customer retention rate. Companies also achieved 250% higher engagement and purchase rates.
An omnichannel experience with three or more channels, customers are likely to spend 13% more than those who experienced just one channel.
Custom automation workflows tend to perform best overall. When comparing automation workflows, custom workflows had the highest click-through rate and second highest open rate after order confirmation workflows.
Targeted campaigns yield a much higher ROI. Comparing segmented with non-segmented campaigns, the report found segmented campaigns provided a 34.7% higher open rate. They also offered 26.5% more orders than non-segmented campaigns.
Campaigns sent in the beginning of the month have better performance. Comparing email campaign performance, email campaigns had better performance during the first 10 days of the month.
Dynamic signup forms work best for conversion. In list building, the more dynamic the signup form, the better. Landing pages worked the best with nearly 25% success rate, followed by gamified Wheel of Fortune at 12.74%, and popups at 4.22%.
Abandoned shopping carts
Industry data suggests that 70% of carts are abandoned. Of the 30% left, half of them are abandoned at the checkout stage. This means that the majority of users who might be interested in buying, leave without spending one penny. Cart recovery automation workflows have proven to be effective in recovering that lost revenue. According to the report, cart recovery automation workflows perform well for digital marketers, earning back 2.35% of potentially lost revenue.
In comparing other automation workflows for online retail, welcome automation workflows came in behind cart recovery, earning 2.24% of orders for Omnisend marketers. As many digital marketers offer an incentive for email capture, it comes as no surprise that these campaigns are successful.
Custom automation workflows
However, the report also highlighted another growing trend among online marketers. More marketers than ever before are creating custom automation workflows tailored to their customers behaviour.
These campaigns performed best overall, counting open rates at 52.7%, well above industry averages for any other kind of automation workflow. Custom automation campaigns also tend to capture customer attention even longer, providing the highest click-through rate of campaigns at 17.27%. While orders from custom automation workflows still lag behind at 1.82%. They still perform better overall when counting open and click-through rates.
Omnisend CEO, Rytis Lauris, commented, "This data shows the rising trend of creating custom automation workflows for ecommerce marketers. When marketers are able to tailor their workflows around their own specific customers and target them accordingly, they'll have better results overall. We hypothesized this for some time, but the data coming from 2018 proves this trend."
Enterprise Times: What this means for business?
The key statistic this report fails to document is the percentage of companies that fail to utilise any marketing automation. Automating key activities in the marketing process makes total sense for any business. Incorporating workflows sensibly, automates the internal processes and improves everyday business efficiency. It therefore enables managers to concentrate on getting more done and focusing on the things that matter. For instance, the vital business of understanding customers and their needs. What is surprising, is that so many businesses still do not automate their workflows for eCommerce marketing. Perhaps Omnisend can address this matter, in next year's survey and report.