IFS has delivered a business update of its Q3 2021. This was the second quarter for the IFS Cloud application, but the first that probably saw a full sales cycle completed for many since its launch. Impressively, growth has accelerated compared to the first half of the year, where cloud revenues grew by 79%.
In the third quarter (up to September 30th 2021), revenues grew by 104% year on year. IFS also continues to transition to a pure cloud vendor. Its recurring revenue provided 81% of its software revenues, increasing 19% year on year. Software revenues now make up 72% of total revenues. The total revenue was up 17%. That was not shared at the half-year stage, indicating that it was probably much lower back then.
IFS CFO, Constance Minc, commented: "It is hugely impressive for a business of our size to be growing at such a pace, while at the same time building resilience and consistency into our revenue mix. We are continuing to deliver to plan which provides us full confidence in how we will close out the year."
The numbers
Software revenue was SEK 3.4bn (US$ 395 million), an increase of 17% Year on Year
Recurring revenue was SEK 2.75bn (US$ 319 million), an increase of 19% Year on Year
Cloud revenue increased 104% Year on Year, representing more than 29% of software revenue
In June, EQT separated Workwave from IFS to create an FSM company focused on specific SME markets. The numbers do not include the Workwave figures. However, when including Workwave, the software revenue grew at 24% YTD. IFS expects the group to achieve total revenues of more than $1bn US$ during 2021. What isn't clear is the impact of the acquisitions that Workwave made on this growth figure.
What happened in Q3
This was not a quarter in which IFS dropped a long list of customer names. That might be because summer months were slower or because the clearance for mentioning them wasn't granted. The press release noted two wins for its industrial asset and service proposition. The release cited these were at "one of the world's largest packaging and one of the world's largest telecoms companies as customers."
Other customer announcements in the quarter included ABUS, a multinational security equipment manufacturer. It also published details about American Residential Services, one of the first implementations of IFS Cloud.
IFS completed the acquisition of Customerville, adding its Voice of the Customer platform to the IFS platform. Once integrated with IFS Cloud, the platform will provide feedback on the Moments of Services that IFS seeks for its customers. Once identified, this can help improve services to create even more services in a continuous improvement loop. IFS  also partnered with Technodyn who became the IFS distributor for sub-Saharan Africa
IFS also gained recognition from Gartner during the quarter. It was placed as a leader in the latest Magic Quadrant for Field Service Management for the sixth time. However, it remains a contender in the G2 Grid for Field Service Management and has not yet become a momentum leader.
Enterprise Times: What does this mean
Another strong quarter by IFS. What will be key is whether it can continue to grow at the current rate into 2022 as the initial boost provided by IFS cloud this year impacts the growth.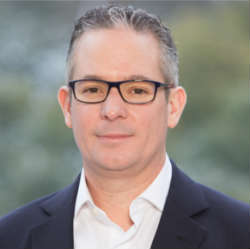 Darren Roos, CEO of IFS, said: "At heart, IFS is a technology-driven software company and the investments we have – and continue to make – into the IFS Cloud platform and our customer-facing services evidence themselves in these stellar results.
"The strong growth in software revenue is testament to us attracting new customers, but also in our commitment to our current customers whose ongoing success is of paramount importance to us.
"I'm proud of the work that our team has done to create market differentiation with our industrial asset and service capabilities, which continues to create positive momentum."
What is important is that IFS is improving its product. It has just released IFS 2021R2 and is still also gaining customers in North America. Besides Technodyn, however, IFS has not made any significant announcements about increasing its partner network.
While its product improves and it is winning new customers, can it support the growth across all fronts? Compared to many other vendors, it already has a big partner network, but are they all ready to sell and deploy cloud solutions? It currently has more than 200 partners, of 98 are authorized. Its success will depend on growth at these partners or growing the number of partners.
Another factor is the alliances that IFS has. This could be critical for the success of its asset management solutions in the medium term. With the acquisition of Infor EAM by Hexagon, IFS might need to find a partner that can help deliver a similar complete solution. Infor decided that its EAM solution, despite its solution would have better success independent from its ERP. IFS currently appears to think otherwise, is it a potential risk for IFS to not counter this move?