FinancialForce has celebrated the signing up of a second significant implementation partner in a month, reaching an agreement with Huron (NASDAQ: HURN). The news follows the announcement that it will partner with Infosys across APAC and EMEA. Huron is a global consultancy with offices in the USA, Canada, India, Singapore, the UK and Switzerland.
Founded in Chicago in 2002, Huron now has 3,800 employees (Source 2020 annual report –  3,900 according to LinkedIn). However, that number may shrink as it intends to divest its Life Sciences Business to Oliver Wyman. While Huron has expertise deploying ERP solutions, the agreement is around implementing the FinancialForce Professional Services Cloud.
The Huron team is not starting from a standing start as it has had a Salesforce consultancy practice since 2011. Huron is cross-training members of its existing Salesforce team onto the FinancialForce platform. It does not appear to be hiring FinancialForce consultants specifically at this time.
What is interesting to note amongst the 367 (as of writing) open positions at Huron is that its technology partnerships include Oracle, NetSuite, Workday, and Salesforce. Despite the existing relationship with Workday and NetSuite, Huron has chosen to partner with FinancialForce for its PSA offering. There is currently no mention that it offers services around any of these other technology stacks on its website.
Huron sees the competitive difference in FinancialForce that enables companies to leverage a single platform to deliver the entire opportunity-to-renewal process.
B.G. Weiss, managing director at Huron, said, "Organizations are being forced to rethink how they engage with their customers and reassess how they get work done due to disruptions and uncertainties in today's economic environment. Adding FinancialForce to our growing partner network will help our clients better serve their customers by connecting sales, finance and service delivery."
Partner first
This announcement shows progress on Scott Brown's strategy for FinancialForce to become a partner first organisation. FinancialForce will hope that Huron, in addition to implementations, may also bring additional opportunities. Certainly, as its expertise grows, there may be additional opportunities within its Salesforce customer base to cross-sell PSA.
The FinancialForce partner network consists of four tiers. Huron is becoming a Services Provider and joins 25 other partners on that list. The list includes a varied set of global, national and niche partners that has strengthened over the last year. FinancialForce also has a referral program, a reseller program and its ReadyApp program.
The latter is a group of vendors that have applications integrated to FinancialForce such as ADP, Conga and Vena. They also have addons to their applications such as ServiceMax or Jitterbit. In total, FinancialForce has more than 50 partners within its network. Huron will now have access to the implementation and training tools that FinancialForce provides and, with its deep industry experience, will aim to deliver successful projects on the Salesforce platform.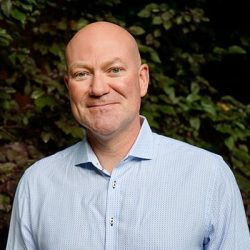 Aaron Koenderman, Vice President, Global Partner Strategy at FinancialForce, commented: "Our partnership with Huron comes at an exciting time in FinancialForce's trajectory as we are seeing tremendous momentum across the Enterprise segment.
"It's essential that we have a joint go-to-market strategy with leading partners like Huron as we forge deeper into the enterprise space. Huron has deep resources, specialized staff and a dedicated team to help our customers maximize their operational effectiveness through our PSA product offering. We couldn't be more pleased to welcome Huron to the FinancialForce partner network."
Koenderman's words indicate that FinancialForce is hoping for more than just a simple implementation partner. Perhaps Huron will appear on its list of resellers too.
Enterprise Times: What does this mean
By enticing Huron to become an implementation partner, it rapidly extends the implementation capabilities of FinancialForce across the globe. The challenge for FinancialForce will now be delivering the opportunities and contracts for Huron to execute on.
However, it will mean that FinancialForce can focus on sales and marketing. Rather than matching the expansion of its professional services division to match the growth.