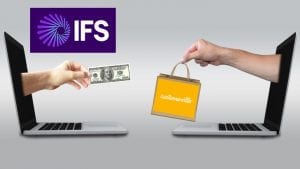 IFS has announced that it is acquiring Customerville and its Voice of the Customer platform. IFS did not disclose the terms of the acquisition, but it is likely to be in the millions. Growjo places its annual revenues around $6.4 million and Owler at $4 million. The purchase price is probably much higher after a multiple is applied.
Max Israel founded Customerville in 2002. He was inspired by the portrait photographer Irving Penn during a visit to Venice. He created Customerville to connect employees with the customer, personalising each survey to provide authentic feedback around brands. Today the company has grown with offices in Valencia, Spain and Seattle, US.
Clients include a wide range of recognisable clients, including Sky, Tata, Toyota, QBE, Merck, and Pearson. The design-driven survey boosts responses significants, with Travelzoo increasing response rates by 350%. Nick Macfarlane, Head of Customer Experience at Sky, commented: "Content is King… If you can't engage the readers of your insights in a way that makes them want to stick with you… then you're not going to be as effective in that role."
IFS knows Customerville well as it already embeds the solution into its voice of the customer VOC program. It intends to bring that technology to a wider audience to provide valuable feedback and insights to the Moments of Service that it seeks to create for its own customers.
The importance of CX
SAP completed its acquisition of Qualtrics in 2019, including its CX platform. IFS is now aiming to take the CX engagement of IFS Cloud to a completely new level. It will hope to have leapfrogged the Qualtrics technology with something better focused on listening to the Moments of Services of its customers.
It has already proven the technology within its infrastructure, as it has leveraged the software for some time. The integration and general availability should, therefore, not take too long.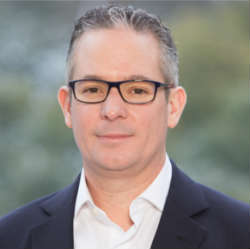 Darren Roos, IFS CEO, commented: "Customerville is highly differentiated in its field because it is Design-Driven, unlike competitors that offer surveys in static and flat formats, Customerville transforms customer surveys into rich, interactive experiences elevating customer response rates by between 400% and 600%. Successful VoC programs are proven to increase revenue, reduce costs and create a customer centric culture".
"Providing this capability to every IFS customer as part of IFS Cloud means empowering them to not only deliver products or services based on customer insights but to do so at the early design stage which creates significant business value."
Roos has carefully not put a timescale against when customers can expect to see Customerville as part of the IFS Cloud modular solution. Nor whether there is a charge for it.
For Customerville
The Customerville platform blends technology, design, and behavioural science to create a feedback platform that provides data across the entire customer lifecycle. Companies can use the platform to create surveys. Data from the responses and how customers engage with those surveys help to drive further improvements on design and questions that continually enhance the feedback loop with more and better responses. That Israel is willing to sell to a customer infers that the cultures and approaches are aligned.
Max Israel, CEO of Customerville, commented: "Our goal at Customerville is to show companies they can own the narrative and go beyond emailing dry reports; this is a fundamental shift for companies looking to deepen their understanding of the customer journey and make smarter decisions. With IFS, we saw a meeting of minds in the desire to create a mechanism that would enable businesses to embed surveys into their own customers' journeys.
"IFS is committed to enabling customers to deliver amazing Moments of Service and we love the team's passion for creating great experiences. Customerville fits right into that mindset and is a natural extension of IFS's proposition and we look really forward to our joint successes." 
The press release does not mention what will happen to Israel and its leadership team. No doubt, at some point, it will reveal more.
Enterprise Times: What does this mean
This is a very clever acquisition by IFS as it will deliver enhancements across all five of its industry sectors. ServiceMax recently announced the acquisition of LiquidFrameWorks to strengthen its Energy field service management solution. This acquisition delivers benefits to the whole of the IFS platform.
With Customerville embedded, IFS can help learn about the Moments of Service it delivers. It will have a greater chance of capturing and understanding when such moments occur. These insights are critical. They will enable IFS customers to understand where such moments exist. What they are and whether they are increasing or decreasing. Ultimately they will strengthen customer engagement, improve revenue and profitability, and drive product, service, and outcome innovation.
The question that isn't answered in the release is what happens to the other integrations.  Customerville currently integrates to Microsoft, Salesforce, Lenati, Calarbridge, Verint, CXPA, Pratt, Tableau, NICE Satmetrix and Zendesk. It is unclear whether Microsoft, Salesforce and Zendesk integrations are tied to their field service offerings or is something else. Some of these integrations may also provide IFS with new partners and more opportunities.