IFS has revealed the first major update to IFS Cloud, the next generation of ERP solution it launched earlier this year. The IFS Cloud 21R2 release is huge and includes updated, new, and deprecated features.
IFS Chief Product Officer Christian Pedersen commented, "The updates we have built into the latest release of IFS Cloud are meaningful for our customers, both in how customers engage with the software through the UX improvements, as well as the additional functionality that has been added to help them manage and address the issues they face and the opportunities ahead of them. An example of this is the new IFS Cloud Sustainability Hub – there is no customer who does not want to improve the impact they are having on the environment and communities we all work in.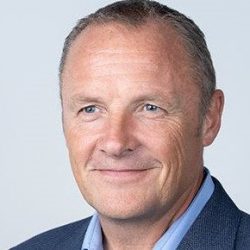 "Sustainability is a critical item for not only our planet, but IFS and our customers. We are continuing to see the world over that businesses want and need to transform if they are to prosper. Therefore, having regular, meaningful updates to our platform is key to enabling customers to remain evergreen and empowered to continually drive value from their software."
What IFS Cloud 21R2 contains
The highlights that IFS focuses on within the press release:
The general availability of IFS Cloud Sustainability Hub. It is integrated into Microsoft Teams and enables organisations to measure their sustainability performance better.
IFS Cloud for HCM and Talent Management has introduced options for talent recruitment, onboarding, and development.
New APIs to connect IFS Cloud to factory machinery to better manage production and inventory requirements.
New Intelligent Asset Monitoring and Maintenance functionality uses machine learning to improve predictive maintenance capabilities and efficiency.
An advanced analytics feature that delivers graphical visualisations of data in real-time. This new content is accessible from user customisable lobbies.
UX improvements include allowing organisations to personalise the solution with their branding.
The Update Studio puts customers in control of when they update and the timeline of when they introduce new features to their solution.
Within IFS Service Management, there is a Dispatch Control which supports four variations of dispatchers.
In addition to the above, IFS made several other updates across the whole platform, including
Aviation and Defense
CRM
Finance
Manufacturing
Procurement
Project Management
Service Management
Supply Chain
Noteworthy additions include
Martin Gunnarson, SVP Business Applications IFS highlighted some of the news features in a supporting video. He spoke about a new cash planning feature. This aims to help a project-based company to monitor its cash flow. It is fully embedded within the suite rather than an addon. It also supports multi-currency and multi-entity.
Applied Contextual Intelligence uses AI capabilities to add third party information to deliver better predictions. For example, demand forecasts could change based on weather forecasts. These could be product demands, such as Ice creams or evolving service demands, such as specific parts required for service engineers following a cold snap or storm. This will enable IFS customers to deliver Moments of Service.
Gunnarson also highlighted the improvements to talent management. He noted that "Especially for us, and many of our customers in a growth mode you need a very good process for recruiting, onboarding and developing."
There is a basic solution within IFS Cloud for recruitment. IFS now has tight integration with SmartRecruiters, a specialised recruitment platform. IFS has also strengthened its performance development processes. New capabilities include the ability to find competence gaps and for employees to do their training sessions and support for career paths.
These changes align with the ethos that Gunnarson spoke about. "We want to make things easier, and we want to make it easier thanks to making it accessible for customers."
What has gone
IFS has also removed some functionality from the ERP solution, deprecating integrations such as a Lotus Notes plugin that is probably no longer required. There are also some features that IFS removed but may add back in again, presumably because they were not used in the cloud version and needed rewriting. That will undoubtedly happen when customer demand appears or IFS R&D has revisited an up-to-date set of requirements. The deprecated features include:
Asset Management – IFS Asset Information Integration Manager (AIIM)
Asset Management – IFS Overall Equipment Effectiveness (OEE)
Other components have been removed because they are replaced with new functionality such as Bing Maps Geocoding, which was is with HERE maps. Other examples include the RIVA integration; the Outlook calendar sync provides this functionality. CRM Companion is no longer available as Aurena is mobile-ready.
Enterprise Times: What does this mean
IFS Cloud 21R2 is a huge update. It is supported by a half-hour video that details some of the changes and its evergreen approach. Customers are also enthusiastic. Cimcorp's Director of Corporate IT, Pekka Nurmi, said, "We've been expanding our digital transformation globally with IFS's help, and since we initiated IFS Cloud six months ago, it's proving to be key in how we deliver on our ambitions.
"IFS Cloud provides a big step forward in technology and capability for us and our customers and will continue to support our global growth strategy. The biggest value provided by IFS Cloud is the ease of use for the everyday end user – our users are excited, and also our management has shown particular interest in the new user interface and functionalities."
The focus on sustainability within this release aligns with its growing importance to many organisations across the world. However, customers should review the entire set of release notes to understand what they need to do before updating and how they can take advantage and deliver business benefits to their organisations and, more importantly, their customers.