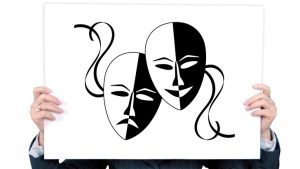 Priority Software has released the latest version of its ERP software. Version 21.1 includes a mix of new and updated features.
Keren Sherer-Taiber, VP Product Management at Priority Software, said, "An integral part of our growth strategy, is to further our support to our enterprise customers. Priority understands their challenges, and their imminent need for digital workflows to maintain business continuity, efficiency and productivity.
"Priority V 21.1 is testament to our unwavering commitment to enterprise-level, distributed organizations, by giving them the tools and functionality they need to effectively manage their multi-company, multi-site operations on the same Priority instance, and in some cases, across instances." 
What v21.1 contains
Under new leadership and funding, Priority Software has a new emphasis on international expansion. Several elements contained within this release support that. They include finance features to support multi-site and multi-entity companies. Multi-national companies are not able to run several operational processes in multi-company mode. These include
open/close fiscal period
open numeration templates
transfer prepaid expenses/deferred income
transfer opening balances
set VAT report period
transfer sums to VAT account
Priority has added additional localisation features. A new Netherlands localisation includes VAT reporting, support for the Financial Audit File submission files and electronic invoices in Peppol format. For the UK, there is an enhancement to the VAT transmission to HMRC. There is also a new ShipEngine integration for the US. Other improvements include improvements for Belgium, Portugal, Canada, and others.
A new feature enables organisations to rate their vendor/supplier performance. The system is configurable, and organisations can define the importance of each metric.
Other updates include:
Revenue recognition: Automatic calculation of fair value for document line or document revenue components, automatic fair value allocation by price lists, ability to set manual recognition date on recognition by progress, prorated recognition freeze and unfreeze, and more.
Rental Module: It is now possible to add multiple serial numbers in a single rental line.
Supply Chain: Dropshipping now supports two new features to receive third-party verification of goods.
Price Lists: Both Customer and Vendor price lists support expiration dates.
Mobile updates: Automated GPS Navigation and the ability for sales reps to process payment using Priority Payments.
Enterprise Times: What does this mean
Considering this is the first update by Priority for some time, in some ways, it disappoints. Besides the vendor rating feature and Netherlands localisation, there is no big feature announcement. Also, details of those updates are thin. While Sherer-Taiber notes the new enterprise features, prospects will need to drill down into those capabilities to see what is, and what is not supported.
Sagive Greenspan, CEO, Priority Software, has a huge opportunity to extend the Priority platform overseas. However, this update is iterative and does not demonstrate its focus for the wider, international market. While the solution is broad, Priority does not have the people on the ground, or one suspects the marketing budget to target every sector where it has had success in Israel. Hopefully, the next release will give a better indication.