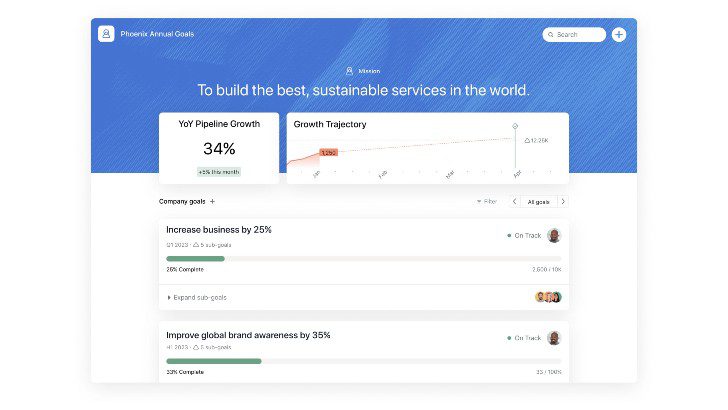 Asana unveiled its Enterprise Work Graph this week at Scale, its virtual Enterprise Summit. This is the latest enhancement to the Asana Work Graph data model. It has added enterprise-grade features, including enhancing security and controls.
In addition, Asana has also improved Asana Goals through a new API. It can reference data and insights from third-party tools, further enhancing the visibility across an organisation. Increasing connectivity is important.
Companies who adopt a best of breed approach for their software choice often waste time. Recent research showed that in organisations with more than 5000 employees, 63% of the time every week is wasted searching for information, switching between apps and holding status meetings. The new updates hope to help reduce this.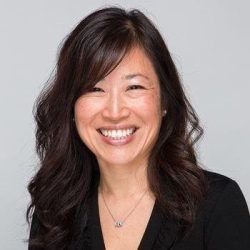 Anne Raimondi, Chief Operating Officer, Asana, commented, "Enterprises today are organized functionally but the reality is that work happens cross-functionally. The misalignment between how teams are organized and how work actually gets done is fueling work about work across organizations.
"With the Enterprise Work Graph, Asana is solving the universal challenges of cross-team coordination by providing the clarity teams need to stay connected, no matter where they are in the world.
"In today's work from everywhere environment, the best leaders macromanage, not micromanage, their teams. By setting clear objectives connected to the work and the tools that bring them to life, enterprises can align effort and impact to achieve amazing results and increase employee happiness."
Security at Scale
Cybersecurity is increasing in importance in board rooms and therefore for IT teams worldwide. As organisations scale, they need enterprise-level security that is easy to administrate, flexible and robust. Asana has added or improved several features on its platform. Included in this is a new System for Cross-Domain Identity Management (SCIM) functionality.
The new features include:
Audit Log API includes the ability to set up notifications for unusual activity
SIEM integration with Splunk
The ability to create, configure and schedule Admin Announcements
The ability to mandate two-factor authentication
Admins can now limit Asana use to approved workspaces or organisations
A new Super Admin role, with greater security access than Admins
24/7 priority support
SCIM enhancements include

Group provisioning
Synchronisation with Okta, OneLogin and Azure AD support is coming soon

Support for Enterprise Key Management (EKM) will enable an organisation to hold keys that encrypt their data – coming soon
Prashant Pandey, Head of Engineering, Asana, commented, "At Asana, we've designed our architecture over the past decade to support the scale and security needs of the world's largest and most distributed organizations.
"From Enterprise Key Management to Audit Logs and an expanding ecosystem of partnerships with the world's leading IT tools, we're giving CIOs more control and flexibility to keep cross-functional teams connected, while ensuring data security."
Goals improvements
The new Goals API enables developers to create custom integrations to pass data from and to third party applications around goals, subgoals, metrics and more. It will enable organisations to gather goals in a single location within Asana. In some organisations, the ability to do this will reduce much manual effort in extracting data to manual spreadsheets, consolidating and then reporting on it. The bi-directional API will enable organisations to update goals within other applications as strategy changes.
Another improvement is that it is now possible to add periods for Goals.
Future improvements
Asana also unveiled some updates for the next few months
Automatic progress updates for Goals. These will provide real-time insights on the achievement of company objectives with no manual work needed.
A new and improved Home Workflow Builder. This will enable end-users to create a workflow using a no-code drag and drop interface. Workflows will be stored in a new Workflow Library to help share the created workflows across their teams and organisation.
Asana will add time-series analytics insights to Universal Reporting. This will enable an organisation to track trends in data and workflow usages over time. For example, to highlight distinct levels of efficiency within different teams.
Enterprise Times: What does this mean
These are important announcements by Asana as it looks to win business in even larger enterprise accounts. Adding the security layer and the Goals API recognises the challenges that enterprise IT teams face. Individually the security enhancements are noteworthy. Added together, they provide a significant improvement to the security layers that Asana offers.
Overall, this is an impressive set of improvements from the work management platform vendor. Though there is little to excite the end-user, the new workflow builder will likely do that when it is released, and more information is available about it.