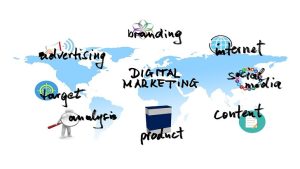 Perpetua, a provider of eCommerce advertising and intelligence software has released its 2021 Q3 Amazon EU Benchmark Report. The report showcases the most important Q3 2021 Amazon trends and metrics from five European countries. The countries are: the UK, Germany, France, Spain and Italy. As expected, all key metrics on Amazon decreased in Q3 following Prime Day in late June 2021. Across EU regions, spend dropped by 11% quarter-on-quarter (QoQ) with sales dropping at an even steeper rate, down 27%. Perpetua expects to see this trend continue through Q4 due to stock implications.
Perpetua's 2021 Q3 Amazon EU Benchmark Report is based on performance data from campaigns under Perpetua's management. It was developed to help inform marketplace advertising strategy and prepare for what to expect in Q4 and beyond. According to the report, Cost Per Clicks (CPC) this quarter continue to increase on sponsored product placements. This indicates that brands are beginning to bid more aggressively and the space is becoming increasingly competitive. Spain and France saw the highest increase in CPC this quarter. Advertisers will need to find time to think strategically in Q4 to ensure they don't see ROAS drop again.
Q3 2021 Amazon Advertising Benchmark Report highlights
Amazon Sponsored Displays in the UK were up 36%. It was the only country that saw a decline in CPA, down 2%.
The UK is the only country that saw an increase in Amazon Sponsored Brand impressions. It rose 3% QoQ, along with a 4% decrease in CPCs.
Germany experienced the biggest setback on all key metrics with attributed sales and total conversions both dropping by 34%.
Spain and France saw the highest increase in Amazon Sponsored Product CPC QoQ, -16% and 15% respectively Q3 over Q2.
Amazon Sponsored Display click-through-rates were up 52% in Germany and 72% in France. Italy saw a lower increase in CTR at 20% increase it had the highest increase in cost-per-acquisition at 47%.
Spend on Amazon Sponsored Display rose 14% in Q3 2021, compared to Q2 the same year.
DSP performance slowed across all categories except Electronics. Despite the overall trends, Clothing and Apparel categories delivered a significant increase in ROAS
Click-through-rates (CTR).
"We're already seeing stores with empty shelves, and with supply chain challenges set to continue into Q4. It's increasingly clear that Amazon will become the go-to destination for shoppers" says Mark James, Head of Europe, Perpetua. "Heading into Q4, electronics, clothing and CPG will be the categories to watch," he added.
Traffic on Amazon Sponsored Brands has declined as advertisers allocate their budget across more upper-funnel activities with Sponsored Display. The report shows that spending on Sponsored Display is up in Q3 compared to Q2. The increase in click-through-rates for Sponsored Display indicates that the new locations of these ad units are engaging to shoppers. While Click-through-rates were 36% in Great Britain, it is the only country that saw a decline in CPA, down 2%.
Off-Amazon inventories, including Mobile App, Amazon Publisher Services and 3P saw significant decrease in performance efficiency. The report showed a 6% increase in average-order-value across all product verticals in Q3 and anticipate continued increase during Q4.
Methodology
Perpetua's Benchmark Report is based on performance data from campaigns under Perpetua's management in the US. This data does not include customers that joined within that period. This means numbers may differ from previous reports as Perpetua's customer base has changed. The data reflects averages, and performance by specific advertisers may vary. This report uses Perpetua derived data, results may differ from official Amazon Advertising performance across all advertisers.
Enterprise Times: What this means for business
Perpetua's Q3 2021 Amazon EU Benchmark Report highlights Ad performance and category insights across Amazon in preparation for Q4. It is useful for companies undertaking serious digital marketing campaigns utilising Amazon. The report indicates that digital advertisers are spreading their budget across more upper-funnel activities this quarter. Sponsored Brands continue to be one of the most engaging and efficient ad units. Furthermore, the competition is heating up with CPAs and CPCs seeing significant increase. Amazon's owned and operated sites (AZOO) continue to be the most efficient for the Amazon DSP with cheaper CPMs, driving an increase in ROAS.
Despite a slowdown in traffic to Amazon, the cost to advertise digitally continues to rise. Needless to say, this trend will see Amazon as the major winner in the digital advertising space. It can only add to Amazon's deep coffers. More rockets for Jeff Bezos to send into space. An interesting area that the report fails to address is the impact of alternative platforms on Amazon's revenues. Platforms such as WhatsApp, TikTok and Pinterest are rising in popularity among consumers. Will these trends impact the performance of digital advertising behaviour?