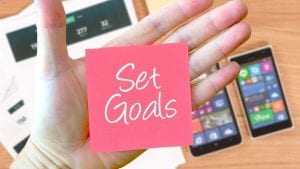 Asana has launched "Goals", a flexible goal tracking system. In conjunction with the launch, it has also published results from a recent survey. The survey looked at how companies are setting, measuring and tracking goals. It also studied the impact the lockdown has had on them.
Asana Goals is a new tool that aims to provide a single solution to create measure and track goals for business leaders. It enables employees to see those goals and progress against them. It also informs them how their actions influence and progress the broader company goals.
Asana Goals
The system allows business leaders to create long term strategic goals. Each strategic goal can then have sub-goals associated with it. For example, the board has a strategic goal for the company to increase revenue to $100 million. From this, it is possible to set departmental goals that align with that strategic goal. This might be for the marketing team to generate $200 million in lead value for the sales team to close. Each department can then create their goal hierarchy to achieve. It includes adding portfolios and projects as part of the goal.
This ability to tie goals to executed projects means that as projects are completed, progress is automatically fed into the Asana goals. Users can also create their metrics for goals using customer fields although these will need manually updating to see their progress. It also enables employees to understand the influence their work has on departmental and corporate goals. Goals support three types of metrics; percentage, numeric and currency.
In this initial version, Asana has not tied these custom goals to any external system or value. Using API's, it may be possible to integrate a numeric goal to a headcount in HCM, a revenue figure to the current cumulative annual revenue or even the ARR in a software company.
Business leaders at all levels in the organisation can filter goals to see just those that they are interested in. They can then quickly see whether those goals are on track or whether they need to take action to resolve a failing. Or, pass congratulations to overperforming teams.
Early adopter, Michael Chidgey, PMO and Program Manager, SiteMinder commented: "We used to track our goals the way most companies do—in a spreadsheet. But we couldn't see progress in real-time or proactively spot risks. Now with Goals in Asana, we can track our quarterly goals alongside our work to stay aligned and on track."
Why is this important?
Censuswide surveyed more than 6,387 knowledge workers across Australia, Germany, Japan, the UK and the US. It demonstrated that companies are either not good at creating strategic goals or are poor at communicating them with employees, or both. Only 16% of respondents said that their company is very "effective" at setting and communicating company-wide goals. While the majority of the regions polled between 17 -19 %, Japan responses came in at only 6%.
In general Japanese business leaders were poor at communicating the goals. The exception to this is where collaboration software is used to track corporate goals. In that case, 86% of respondents understood how their work related to the strategic goals of the company.
The pandemic has had a definite influence, 45% of respondents say the company has changed its goals. There were some national differences:
Germany 59%
Australia 54%
UK 44%
Japan 36%
US 35%
How have they changed? Nearly half the respondents have seen goal deadlines extended.
Germany 44%
Australia 41%
UK 44%
Japan 36%
US 49%
While Enterprise Times had some access to survey data, it is unclear how else companies have changed their goals. This may have seen revenue forecasts drop; without a qualitative interview follow up, further insights are not available.
Collaboration software is important
Germany (28%) has the highest percentage of respondents currently using collaboration to track corporate goals. Australia (20%) is second and the rest of the data was not available. This is noteworthy as those using collaboration software have a much greater chance of understanding how their work relates to those goals. In the US, 88% of those using collaboration software understand the relation between their work and strategic goals. Only 48% of those not using collaboration software do so . The difference was most stark in the UK (80%/14%).
If they are not using collaboration goals to track goals, the respondents say that email is the most common tool.
US 48%
Germany 58%
Australia 54%
Uk 58%
Japan 50%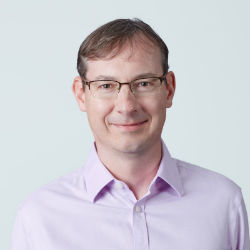 This is an odd statistic. Most companies are probably using Excel within finance. The answer might have related more to how employees were communicated with about strategic goals. The key thing about Asana Goals is that not only will employees see the strategic goals, they will also see their progress and the input that they have, which influences that progress.
Alex Hood, Head of Product, Asana commented: "We know organizations work best when everyone has clarity on their company's mission, objectives, and who's doing what by when. But this clarity can be hard to achieve under normal circumstances and is even more challenging now, as organizations experience many shifting dynamics and business priority resets in 2020.
"Today, we're building on the clarity that work management platforms provide with the introduction of Asana Goals which are OKRs done right. Now companies have a single system to set their objectives and manage all the work needed to hit them. With the ability to see how the business is progressing towards the achievement of its goals in real-time, entire organizations will be better aligned, engaged and connected to their mission."
The Future of Work
Hood and Asana CEO Dustin Moskovitz will also announce their multi-year vision for Asana in a webinar entitled 'The Future of Work' (registration required). The event starts at 10:00 PST/13:00 EST/ 18:00 BST.  Alternative times are also listed for the broadcast on the site
Enterprise Times: What does this mean
Asana is not the first company to announce such a solution in recent months. It is a natural progression from monitoring projects and portfolios to managing strategic initiatives and goals. The Asana solution has been created using a bottom-up approach. There are other solutions out there that took a different path.
KeyedIn introduced an integration with CAST to enhance the strategic portfolio analysis it recently announced. Changepoint released Strategic Portfolio Management a few months ago while Clarizen Eagle was released over a year ago.
What is clear is that there is a need for the linking of strategic goals down to tasks. Asana has created this simple but powerful linkage with Asana Goals.