Hexagon AB is to spend US$2.75 billion on acquiring Infor's global Enterprise Asset Management Business. The terms of the deal also include a deeper commercial relationship between Hexagon and Infor. There is also a new partnership between Hexagon and Koch Equity Development.
The deal comprises cash and shares. It sees Hexagon paying $800 million in cash, and Koch acquiring 132.6 million Hexagon series B shares, equivalent to a 4.9% shareholding. In addition, MSAB, Hezagon's main shareholder, intends to nominate Brett Watson, president of Koch Equity Development, to the Hexagon board soon after the deal closes.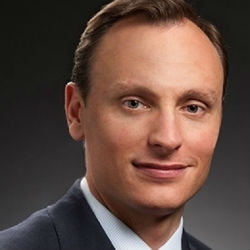 Kevin Samuelson, Infor CEO, commented: "This is a win-win for Infor and Hexagon, as well as our customers and employees. It enables Infor to double-down on providing innovative, industry-specific solutions that help address our customers' biggest business challenges. And it enables us to partner with a company that is in a unique position to drive further digital transformation for Infor EAM customers by integrating Infor EAM's asset management capabilities with Hexagon's digital reality solutions and platforms."
Does it make sense
The deal makes sense on several levels. It is a bold decision by Samuelson, who said that he would refocus the company when he took the position of CEO. Initially, that saw several software solutions sunset, including its Retail division. EAM has long been touted as an addon to ERP, yet it is rarely sold alongside it. A fact confirmed by Ola Rollén, CEO Hexagon, who stated in the analyst call when also referring to the strategic partnership, "We will go to market with them, but it's actually a very small overlap, and it's very seldom you buy EAM bundled with ERP."
For Koch, it has added a substantial share in another technology company whose solutions are also used across the Koch Industries portfolio. While the cash in the deal will not go directly to Infor, an Infor spokesperson commented: "It's not a cash generation action. We have plenty of capital where opportunities exist to invest in growing the business."
Under Infor, the EAM business has thrived by winning net new customers and replacing legacy solutions that Infor bought over the years. Its latest generation of SaaS EAM is recognised as market-leading by analysts such as Gartner and has become a challenger to the dominance of IBM Maximo. Will it now find a better home under Hexagon? Rollén certainly believes so and made a strong case for it.
The case for Infor EAM
Rollén gave a snapshot of the EAM business unit. EAM revenues were $184 million in 2021, effectively meaning that Hexagon is paying a 14x multiple for the company. That high multiple may be because its growth has been 35% on average between 2018 and 2021. Also, its operating margin was 40% last year.
With 70% of revenues coming from North America, this gives Hexagon a significant cross-sell opportunity for its solutions in North America to extend EAM and the EAM solution in its strongholds, such as EMEA and APAC. The business is well balanced, with only 10% of revenues coming from the top ten customers.
Hexagon will also buy most of the sales organisation responsible for these revenues, with 92% accomplished by the direct sales team. The potential is also huge, with the EAM software market growing to an estimated $3.76 billion by 2023.
Rollén argued that Infor fits far better with Hexagons solutions. Hexagon talks about a strategic feedback loop. The feedback loop consists of the automated collection of information, the analysis of that data leading to changes and interaction with the equipment analysed. Rollén stated: "Infor EAM is a vital piece in this never-ending feedback loop of information and action." Rollén also called out that EAM fits across all Hexagons industries, including Industrial Facilities, Manufacturing, Infrastructure, and Buildings.
With Infor EAM open architecture, the integration between the two systems should be relatively quick. Rollér estimates that the synergy opportunity between Hexagon and EAM will rise to US$100 million by 2026. Rollér noted: "Next year, 2022, we're going to start seeing revenue and profit synergies trickling through our P&L statement."
Infor EAM gains
The real winner here might be the Infor EAM business unit itself. Enterprise Times spoke to Kevin Price,  Technical Product Evangelist & Product Strategist at Infor, about the deal. Over the last few years, Infor has been espousing the integration and synergies between its solutions on the Infor platform, including EAM. How connected are they, and can Infor EAM be separated out?
"EAM is an extension solution. We typically use iON for integration, especially with an Infor product, but we also do it with others. Another example is Infor Document Management. Infor Document Management is something that we can integrate to. We can also integrate, and we have many, many times over to other document management solutions, either locally installed, network-attached, or S3 storage with Amazon."
What about the Hook&Loop influence that will now end, won't it?
"I went through the Hook and Loop side. I oversaw that. Hook & Loop is a design and usability organisation that helps guide how applications work in terms of user interface and flow. They provide us with a user interface. As we look to Hexagon, we're going to have to take some migrations from that and start to look at what Hexagon branding looks like what Hexagon usability looks like."
What are the benefits for Infor from the go-to-market partnership?
Price answered: "Infor can focus on ERP specific type of capabilities and more specifically on vertical expertise for business outcomes around there. It allows Infor EAM to be developed and focused more on the Hexagon side, which makes it better. When we start going back into the Infor community or Infor starts to resell, what we do within Hexagon it will make it stronger."
Why did Infor sell EAM?
Price stated: "We firmly believe that the market is changing. We've done that in terms of our own integrated campaign marketing efforts at the evolution of EAM to APM. We think that there's a resurgence of reliability. We definitely think the digital transformation is stronger than before.
"In terms of some of the automation techniques that people want to put into preventive maintenance platform. We definitely think that if we had more focus just on EAM, and just on those capabilities and more investment on just that product line, that it can do a lot more than we could do if it were still within the ranks of Infor. So the timing for it is good.
"With the capabilities of EAM and the capabilities of what Hexagon provide, we will be unique. In my opinion, it will change the way Asset Performance Management looks like. It's a great opportunity and a great time to sell it to an organisation like Hexagon that can take it further and can focus just on that."
Enterprise Times: What does this mean
This is a good deal for Hexagon. Though the price seems a little high, it is buying an outstanding organisation that appears easier to divest for Infor than at first glance. If it can complete the integration to its platform quickly, the multiple is justified. It is a great deal for Infor EAM. The solution has found a more natural home and one that is fairly independent of any ERP solution. This should make it easier to sell into SAP, Oracle and Microsoft ERP strongholds. Especially where Hexagon already has a presence.
For Infor, this will allow it to focus on its target industry verticals. Whilst it may have lost some of the synergistic benefits it had with Infor EAM, it might find a greater partnership with Hexagon. For Koch, it has invested in a company that it already uses elsewhere in the organisation. And while it only owns 4.9% currently, could that share grow in the future?
The competition will watch to see what happens next. Hexagon with EAM is a powerful combination that may overpower much of the legacy solutions out there, such as ABB. However, there will also be niches that companies such as IFS can exploit. The IFS Cloud modular approach enables it to tie ERP to EAM very closely. For some organisations that may be a better fit. It will be interesting to see how the market evolves and where the organisations find their future customers.