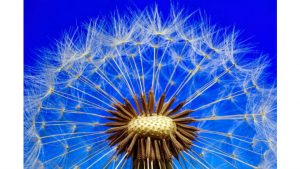 A busy week this week as Precisely made its first acquisition after its recent funding, acquiring Infogix. Demandbase made a double acquisition, further cementing its leadership in B2B Marketing as it acquired InsideView and DemandMatrix.
IRIS Software launched Iris Elements, its next-generation software for Accountancy practices. Pega made several announcements at PegaWorld Inspire, including a new partner program. Sage Intacct was listed on the Amazon Marketplace in the US.
Enterprise Times also published a podcast with Stu Templeton, head of Slack, UK, about how collaboration software has helped transform businesses over the last year.
Pick of the week
At PegaWorld Inspire this week, Pega made a series of announcements around improvements to the Pega Platform. Before the end of the quarter, it will roll out a new UI architecture, enhanced design capabilities and open APIs.
Based on React, the new Pega Cosmos Design System has 75% faster page load time and includes new templates that enable organisations to create a more intuitive and simple interface. The re-usable designs are available in the App Studio for further customisation.
Pega is also making available its Pega Digital Experience (DX) APIs. These dynamic API's accelerates the development of integrations with the ability to adjust updates across multiple channels.
Kerim Akgonul, chief product officer, Pegasystems, commented: "These new features in Pega Platform represent a significant step-change in the evolution of low-code app development. For the first time, organizations can use low code to not only build bullet-proof process automation apps but to also easily complement their own developed apps with elegant user interfaces – all done in the same tool. This helps allow enterprises to spend less time building and more time driving key business outcomes that matter."
Acquisitions and Funding
Bill.com is to acquire Divvy for $2.5 billion in stock and cash. Divvy is a leader in spend management that modernizes finance for business by combining expense management software and smart corporate cards into a single platform.
Francisco Partners and TPG Capital have entered into a definitive agreement with Dell Technologies to acquire Boomi, a leading provider of cloud-based integration platform as a service (iPaaS). The cash transaction is valued at $4 billion and is expected to close by the end of 2021, subject to customary closing conditions.
Procore has acquired the construction artificial intelligence analytics company, INDUS.AI. Procore did not disclose terms.
Syniti, a global leader in enterprise data management, is to merge with Data Migration Resources, Inc. (DMR), a proven provider of high-quality data to the world's leading organizations. The new organisation will operate under the Syniti brand with Bridge Growth Partners, LLC as the majority shareholder.
ThoughtSpot is to acquire Diyotta and its enterprise-class, serverless, and modern data integration platform.
Appointment
ActiveCampaign is to double its Indianapolis headcount as it expands following its $240 million Series C funding round.
Automation Anywhere has appointed James Budge joins as Chief Financial Officer and former Salesforce Cloud CEO Mike Micucci as chief operating officer.
Celonis has appointed Vanessa Candela as its first Chief Legal Officer to lead and scale its global legal strategy and function.
Kissflow has appointed Rahul Bhageeradhan as its Global Director – Digital Architecture to support Low-code / No-code customers.
UKG appointed Brian Reaves as Chief Belonging, Diversity, and Equity Officer
Business
Bill.com announced financial results for the third fiscal quarter ended March 31, 2021. Revenue was $59.7 million, an increase of 45% from the third quarter of fiscal 2020
Ceridian reported Q1 2021 results. Revenue is up 13.4% to $145.3 million. It now expects full-year revenue to exceed $1 billion, with Dayforce recurring revenue increasing 28-29% in Q2.
Cornerstone on Demand revealed results for its first quarter ended March 31, 2021. Revenue was up39.4% year over year to $209.3 million.
Fluence Technologies closed a $10 million funding round led by Banneker partners. It has also appointed Michael Morison as its new CEO. Co-Founder John Power steps down to become COO.
Priority Software has signed a technology partnership with UK based sales-i, a leading developer of sales performance software designed for manufacturers, distributors, and wholesalers.
Sage has launched a new Cloud Marketplace for customers of Sage Business Cloud in South Africa.
SAP.iO Foundry Singapore launched a new program focused on the energy and natural resources industries in Australia and New Zealand (ANZ). Participants include MOVUS, Guardhat, NavVis, Streamwise DI, HACARUS, and Timeshifter.
The Silverbullet 4D outcomes engine added DeepSee to its 'Dimension Marketplace' to bolster brand suitability using AI.
Workiva Inc announced First Quarter 2021 Financial Results. Subscription & Support Revenue increased by 24.2% over Q1 2020. Total Q1 revenue was up 21.55% year over year to $104.2 million
Customer
Ruiten Foodpack has selected Aptean Food & Beverage ERP  to support its Dutch-based food packing company.
Blue Prism revealed how customers such as Deutsche Bank, Zurich insurance, Morton Salt and Deloitte Tomhatsu Consulting LLC have benefitted from tools available on the Blue Prism Digital Exchange marketplace.
BRYTER, the leading no-code service automation platform, announces a partnership with global law firm Reed Smith. It will further enhance the firm's capabilities for delivering some of the most sophisticated legal services across the globe.
Cité internationale universitaire de Paris (CiuP), is accelerating its digital transformation on the Corcentric Platform. A customer of more than seven years, it recently migrated to a cloud deployment.
ELMO Software has been announced as the Official Human Resources & Payroll Partner for the South Sydney Rabbitohs, an Australian rugby league team.
Penn Highlands Healthcare (PHH), a six-hospital integrated health system in North Western Pennsylvania, has selected Infor CloudSuite Healthcare and Infor Cloverleaf Cloud. Nedschroef, a specialist in the manufacture of fasteners, has chosen Infor CloudSuite Automotive to help modernize its business operations to save costs and increase efficiency. Storegga Geotechbologies is to implement Infor SunSystems with the assistance of Infor Partner Progressive TSL.
First Solar, Inc is leveraging Nintex K2 Five to accelerate its application time-to-market between 25-50% over traditional .NET development.
The Premier League has chosen Oracle as its official cloud provider. Oracle data, analytics and machine learning services will provide statistics in real-time to the massive global audience the premier league attracts.
Ridgecrest Regional Hospital selected Qualtrics CustomerXM to enhance and simplify its patient experience program.
Salesforce and Disney Studios Content agreed on a five-year innovation partnership to help support Disney filmmakers and marketers using the Salesforce platform.
EDP Renewables, a world leader in the renewable energy sector, is using UKG Pro Workforce Continuity to establish safe working environments for its employees.
Product
Access Recruitment, a division of The Access Group, launched a new worker mobile app, Access WorkView. The app enables candidates to search and apply for roles on their mobile device. Once engaged, they can also submit timesheets and arrange for on-demand pay via Access EarlyPay.
Anthology has added new features to Anthology Academic Economics. They include scenario planning to enable customers to compare the financial performance of different academic programs and courses. It has also added multi-campus breakdowns and comparative analyses, and more straightforward comparison graphs that analyze Net Tuition Revenue by students per academic program, revenue and expenses by program, and Tuition Discount Rate by program.
The ELMO Predictive People Analytics module now provides employers with insights into employee churn risk. The enhancement comes as a result of its collaboration with the University of Technology Sydney around machine learning.
Ivanti Velocity Web Browser, Velocity Telnet (TE) and Ivanti Speakeasy are now Available on the SAP Store, all integrated with SAP Extended Warehouse Management (SAP EWM). There is also an integration for Ivanti Velocity Web Browser with SAP S/4HANA.
Oracle has enhanced the Oracle Analytics Cloud adding or making improvements to a range of capabilities, including Explainable machine learning, Automated Data preparation, Text Analytics, Affinity Analysis, Graph Analytics, Custom Map Analytics, Natural Language Processing, and a new mobile app.
Planful will deliver its industry-leading FP&A platform as an integrated solution for Microsoft Dynamics 365 and Business Central customers.
Qlik today announced an enhanced mobile analytics experience with Qlik Sense Mobile for SaaS. The new app is native to Android and iOS users. This is one of four new features this quarter, and the others are Collaborative Notes, Hybrid data delivery and self-service reporting.
Priority Software has released V21.0 of its ERP solution. The update includes improvements to financials, supply chain and product localisations.
ThoughtSpot launched ThoughtSpot Everywhere, a low-code embedded analytics platform. It allows developers and product leaders to build interactive data apps and incorporate any service available in the Modern Analytics Cloud, including search and AI-driven analytics, directly into their apps, products, and services.
TIBCO has enhanced its Cloud Integration iPaaS with process automation powered by low-code and new accelerators.
ZumZum released version 1.459, which includes a new interactive Accounts Receivable report using the Lightning user experience.
Research
Logi Analytics published a report entitled, "The Path to Data Leadership: Embracing Business Intelligence and Embedded Analytics." Key findings included:
75% of data leaders feel that the use of business intelligence and analytics is critical to informed decision-making within their organization
98% will increase spending on business intelligence over the next year
70% of data leaders plan to increase spending on embedded analytics throughout 2021
Qualtrics published "2021 Global Consumer Trends". A survey of 17,000 consumers highlights the need for organisations to deliver great online, in-person, and hybrid experiences to attract and retain loyal consumers. Key findings included:
75% of consumers switched to online channels to run errands and stay connected
Multichannel is here to stay. To schedule a medical appointment, 38% of consumers prefer to do so over the phone, 36% through self-service methods, 18% in person, and 8% through online chat
Bruce Temkin, Head of the Qualtrics XM Institute, commented: "Our research shows that consumers are not going back to the way things were. Consumers have adapted to a new, digital-first landscape, and the experiences that they have with brands across digital channels directly impact their purchasing decisions. In order to be successful, organizations need to prepare for the future instead of trying to recreate the past."
A study by Study by 4D, a division of Silverbullet, and Factmata revealed 5% (nearly $1 billion) of programmatic spend still ends up in unsuitable brand environments.
Syniti has published a report entitled: "Bad Data is Killing Your Business Transformation Efforts: A C-Suite Guide to Stop Talking and Start Doing" After a survey of 100 C-Level executive HFS Research created the report to highlight that only 5% of executives trust their data. Other findings included:
23% of respondents use a consistent and policy-aligned data strategy at scale across the entire organization
Nearly half of the respondents agreed that "they are significantly under-utilizing their data resources due to a lack of an effective data management strategy
Xero published three reports this week based on data from the Small Business Index and covered Australia, New Zealand and the UK.