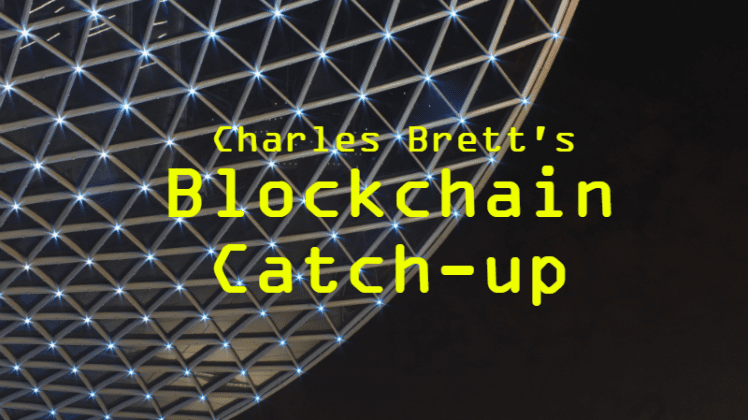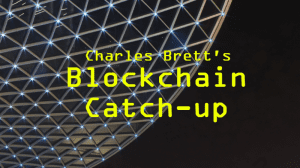 This is Charles Brett's start-of-the-week Enterprise Times 'blockchain catch-up' Week 18. Necessarily it is idiosyncratic and selective.
It is not intended to be comprehensive but does seek to highlight 'Quick Takes' on specific developments as well interesting pieces to read, a listing of some (not all) announcements/press releases and pointers to upcoming events.
Quick Takes – Charles Brett's Blockchain Catch-up Week 18
WallStreetBets launches blockchain-powered application to decentralise indices
By harnessing the transparency and community consensus mechanisms provided by blockchain – and smart contract technology – WallStreetBets hopes Exchange Traded Products (ETPs) can serve as an alternative to the kind of market manipulation perpetuated by opaque and politically connected banks and hedge funds. Such a novel product could happen through the use of a decentralised autonomous organisation (DAO). This would mean control over the associated ETPs rebalancing transfers to community members with voting rights (instead of remain with privileged insiders and/or unaccountable institutions).
Quick Take: if WallStreetBets can do what it desires it would mean any retail investor with Internet access would be able to use an associated application not only to obtain exposure to ETPs but also participate in polling determining the weighting of indices. Could this be a game-changer? Quite possibly, if delivered as envisioned.
WEF: Little market-wide agreement on DLT use in capital markets
According to the World Economic Forum (WEF): "Over the past year, (it) has convened a series of global workshops bringing together financial institutions, technology providers and the public sector to explore these learnings and the path forward for DLT in capital markets.
"Unsurprisingly, many in the industry are excited by this technology's ability to create trust in shared data sources, enable greater automation of processes and facilitate more efficient asset transfer. As we explore in a newly launched report, written in collaboration with BCG, the capital markets are still far from either total disruption or DLT-enabled transformation, but it is clear that this technology is having an impact on the industry."
Quick Take: As the WEF describes it, depending on whom you ask, DLT is viewed as one of a disruptive threat to existing players, as a solution to inefficiencies arising from legacy technologies/operations and /or a solution in search of a problem. While lack of agreement was almost certain, the key lies in "it is clear that this technology is having an impact on the industry". Blockchain is having effects, just not uniformly or in commonly accepted ways.
7 pieces to read – Charles Brett's Blockchain Catch-up Week 18
Selected announcements/press releases/opinions – Charles Brett's Blockchain Catch-up Week 18
Selected upcoming events