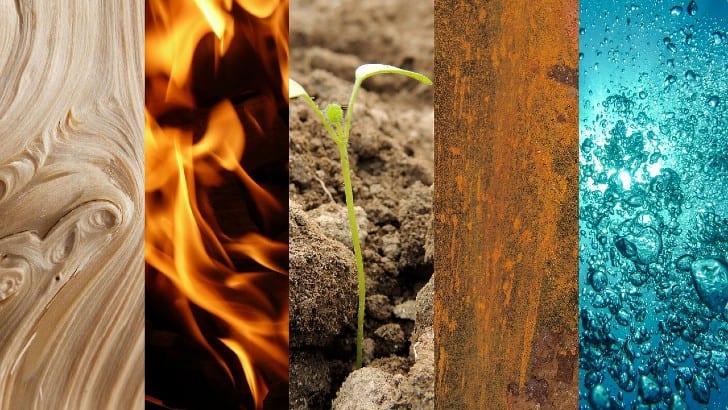 IRIS Software Group (IRIS) has launched IRIS Elements, a new cloud-based accountancy platform. Targeted at Accountants, the new platform was built in collaboration with existing accountancy customers and is a comprehensive solution that will help them run their business better. Elements is the next generation of Accountancy practice solution and will undoubtedly provide the upgrade path for all its legacy Accountancy products.
Jim Scott, Managing Director of Accountancy at IRIS, said: "When IRIS saw the cloud software trend accelerating some time ago, we knew accounting practices could gain real benefits from it. Even before Covid-19, we could see that accountants would want to embrace cloud technology; reduce technical complexity, increase their agility, support flexible working and improve their ability to respond to changing customer demands.
"We realised what accountants needed was not a tactical, piecemeal response to the cloud but a strategic, future-ready and scalable solution. IRIS Elements is the answer to this need."
The IRIS Elements suite of applications initially includes three integrated SaaS elements
IRIS Elements Anti Money Laundering (AML)
IRIS Elements SmartTax
SENTA by IRIS
It will also add two more applications in the coming months,
IRIS Elements Advisory Plus
IRIS Elements Essentials
IRIS Elements AML
IRIS Software is well known for its compliance solutions, and this new cloud-based AML includes the required compliance functionality to onboard clients with confidence in their legitimacy. Integrated into IRIS Practice Management, it helps to automate the entire onboarding process. The modules include:
Suspicious activity reports
Know your customer (KYC) assessments.
Risk assessments
ID checks
Risk profiles
Lucy Vann-Patrick, Director at V Ran, commented: "Elements is such an easy and quick system to use…Using both ID checks and risk assessments, you can make an informed decision on the client's risk. Everything is self-explanatory and user friendly."
IRIS Elements SmartTax
SmartTax aims to address one of the main challenges that Accountants face, delivering accurate and real-time tax calculations within IRIS Personal Tax. The module provides real-time tax calculations based on the latest information enabling Accountants to advise clients better.
The solution also enables the Accountants to run what-if scenarios. For example, the accountant can enter differing amounts for dividends and income to see which is more advantageous for the client. While the Accountants can update the information, it does not appear to save different scenarios for later comparison. Perhaps a later version will introduce AI to propose options for the Accountant.
The advantage of a cloud platform is that IRIS will also update the solution with the latest HMRC guidelines to ensure that the planning elements are up to date without the need to upgrade on-premises software.
Aly Rainey, Director at Crack-A-Tax Ltd, said: "I have used IRIS for many years and have always found it incredibly easy to use which is why I've stayed loyal for so long. It's great to see IRIS now venturing properly into a more cloud-based system, of which IRIS Elements and SmartTax is the showcase.
"SmartTax allows me to see the current tax status of the client I'm working on in real-time, and it's making a really positive difference to the preparation of my client tax returns as I no longer have to keep running the tax computation! I look forward to seeing Elements and SmartTax becoming part of the everyday provision."
SmartTax is quick to switch on within Personal Tax and has a window embedded within the Personal Tax application that users can quickly understand.
Senta by IRIS
Senta is one of IRIS's recent acquisitions. Bought only in January, it has not taken long to start integrating the Senta solution into Elements. Senta provides a cloud-based practice management solution that includes CRM and a workflow engine. There are also integrations to applications such as FreeAgent, Quickbooks, Xero, Companies House and GoProposal. It supports many more through Zapier.
The platform includes a secure document management solution, including a client portal that enables the client to complete electronic signatures on documents. Another component, Advisory Insights analyses client data on bookkeeping software and creates alerts on anomalies. It also provides a dashboard to make it easier to spot trends and other points of interest with clients
Senta is already integrated with IRIS Elements AML enabling accountants to carry out basic ID checks. The integration work with Senta will continue, and IRIS estimates that Senta will be fully integrated into IRIS Elements by the end of August.
IRIS Elements Advisory Plus
Elements Advisory Plus is a financial performance review dashboard. It will create a five-year visualisation of a clients historical financial performance. The solution will contain at least five key aspects of their business, including
Profits and revenue trend analysis
Balance sheet performance over time
Cost analysis for the reporting periods
Profit percentages.
Debtor and creditor days.
IRIS Elements Essentials
This combines several applications into a basic suite for startup accountancy practices. It will include functionality for:
practice management and productivity,
tax preparation & filing
payroll
Available through the IRIS Elements platform, firms can add on applications as they expand and need to introduce more automation and efficiency into their organisation. IRIS did not give a release date for this new solution
Enterprise Times: What does this mean
In 2019, while there was consolidation in accounting firms after several mergers, the number of bookkeeping firms continued to grow. In the last twelve months, IRIS has seen an increasing number of accountants creating new practices. These new firms are likely to be cloud-first, adopting cloud solutions for clients such as Xero, Sage and QuickBooks and are then looking for a cloud-based Accountant practice solution to run their business as well. Will Accountants become paperless? It is certainly a goal they would like to attain, though clients are probably the biggest hindrance with solutions like IRIS Elements available.
Jonathan Priestley, Senior Product Director, said, "IRIS Elements exists to support, inspire and empower all accountants. Our future-ready cloud accountancy platform gives practices the capabilities they need to embrace new ways of working. In-built automation and streamlining creates productivity, efficiency and speed gains for every type of accountant. We are providing accountants with extra time to focus, the capacity to grow, and the capability to deliver better business outcomes."
There is still work to do, but IRIS Elements is heading in the right direction. IRIS will hope that the modular approach will appeal to cross-sell more solutions as it expands the suite.