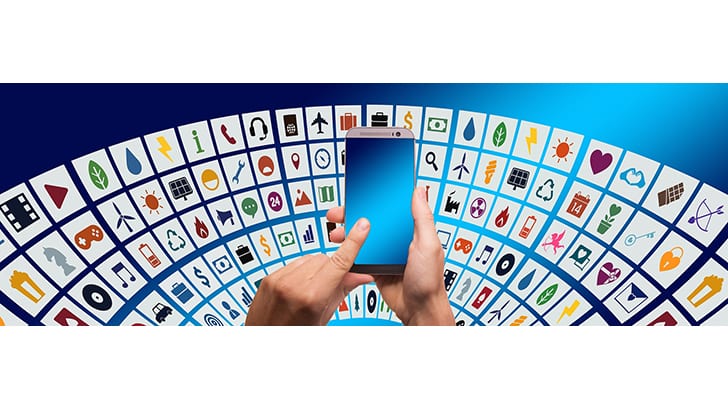 As the country emerges from lockdown, businesses are seeking to get up and running as quickly and as efficiently as possible. We thought now would be a great time to review our favourite tools and apps to help you run your business seamlessly and effectively whilst keeping a close eye on day to day finances. These are just some of the tools available for small businesses.
Cloud accounting software
What is it?
Cloud-based small business accounting software
Why use it?
Cloud-based provides access any time, anywhere and from any device
Provides a clear financial overview with real-time data
Intuitive and incredibly simple to use, even for non-accountants
Automated daily bank feeds and the ability to create & send invoices on the go
Invoice processing software
Auto Entry  and Dext (was Receipt Bank)
What is it?       
Optical Character Recognition (OCR) scanning technology used to streamline processing of invoices, receipts and statements into your accounting solution
Why use it?
Facilitates the operation of a paperless accounts function remotely
Reduces the risk of human error by seamlessly extracting data from documents
Time saved from not having to manually key information into your accounts
Electronic document storage with the underlying transaction for ease of reference
We would recommend that invoice processing software is used in conjunction with an approval workflow tool.
Approval workflow tool
What is it?
A fully automated multi-tier approval process & workflow for financial documents
Why use it?
Automation of existing paper-based process for teams working remotely
Business-critical processes are fully visible and traceable
Minimal manual intervention, increased efficiency and team productivity
Pre-defined approval workflows ensure documents are sent to the correct person(s)
Expense management tools

What is it?       
Tools for employees to submit expenses electronically and on the go
Why use it?
Encourages the implementation of an expense policy to ensure only valid business costs are being claimed by employees
Real-time expenses reports/dashboards and pre-defined approval process/set spending limits enable business owners to stay on top of company spending
Allows tags & tracking so expenses can be assigned to projects/divisions/depts
Categorisation and processing of receipts happen via the app as expenses are incurred
Reporting & forecasting tools
What is it?
Management reporting and financial analysis tools that lets you see how your business is performing in real time
Why use it?
Combines financial data and artificial intelligence to instantly produce an up to date cash flow forecast, therefore, saving significant time modelling & updating in Excel (Fluidly)
Ability to view profitability, cash flow, growth and track KPIs that drive your business (Fathom)
Modelling and forecasting a range of scenarios (such as revenue increase/decrease or hiring a new employee) to see how the changes will impact business
Financial business insights that can be visualised rather than in number/text format
Debtor management tools
What is it?               
Tools to provide fully automated credit control and customer risk insights
Why use it?
Chase overdue invoices, send reminders, prompts & issue thank you notes
Save considerable time each week on credit control by using templates and scheduling that can be fully customised to ensure communications remain personable
Reduce the risk of bad debts and boost cash flow by getting paid on time as well as highlighting potential debt problems that need to be addressed early
Evaluate the risk level of new and existing customers, assess their average payment time and suggested credit limit before deciding to work with them (Satago)
Collaboration tools
Slack and Microsoft Teams
What is it?  
Internal team communication & collaboration tools that replace email
Why use it?
Encourage teams to work together remotely as they would face to face
Online video calling & screen sharing facility as well as meetings & conferencing
Full integration with Office 365 products such as SharePoint & Planner (Teams only)
Workspaces allow you to organise communications by channels for group discussions and allow for private messages to share information & files in one place
Want to know more?
Our Systems Advisory team would be delighted to speak to you about how these tools can benefit your business and how we can assist in getting you up and running with them.
---
Menzies is a top 20 leading firm of accountants, finance and business advisors that operate out of a network of offices across Surrey, Hampshire and London, providing our clients with easy access and local knowledge. Described as the 'best performing firm outside of the top 10' by Accountancy Magazine, Menzies has over 400 employees and an annual turnover of more than £40m.