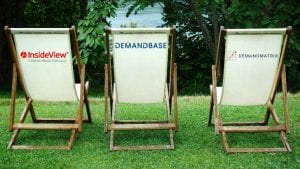 Demandbase has announced the acquisition of two significant companies, InsideView and DemandMatrix. This further cements the Demandbase position as the B2B go-to-market leader. The sales and marketing intelligence platform provided by InsideView and the technographic data and intelligence vendor will further improve the Demandbase One suite.
There are already synergies between the companies with 35 joint mid-market to enterprise customers, according to Demandbase CMO. Jon Miller. These are also sizable acquisitions. 250 employees will join Demandbase to bring it to over 550 in total. Virtually doubling the company's size overnight!
The acquisitions will see the addition of a new Data Cloud (powered by technology from all three vendors) and Sales Intelligence Cloud (powered by InsideView) to the Demandbase One B2B Go-To-Market Suite. It will enable DemandBase to provide a complete solution for the go-to-market in the B2B sector.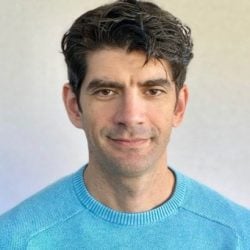 Gabe Rogol, CEO of Demandbase, commented: "We're proud to join forces with these two great companies. Our vision is bold. We are transforming how B2B companies go to market, helping them deliver great experiences at every stage of the account journey. This requires great data — and we now have the premium B2B data and intelligence solutions to help companies identify, understand, and engage their customers and prospects. With this move, Demandbase moves from being 'just' a leader in account-based programs to being the definitive leader in B2B go-to-market."
None of the companies disclosed the terms of the deal, and Enterprise Times posed some questions to Demandbase, which Miller answered.
It's all about data
These acquisitions will enable Demandbase to provide a complete set of quality data to customers. Five components are required for any B2B companies to optimise its go-to-market strategy.
Firmographics: (InsideView): Information on more than 20 million organisations worldwide including financials, employee counts, market segments, industries, location, news, and corporate hierarchy information.
Technographics: (DemandMatrix): technographic data provides insight into a company's current tech stack and spend and future technology needs.
Intent: Intent data uncovers the topics that companies are actively consuming across the web.
Account Identification: Account Identification delivers the ability to identify the account of any visitor on a webpage.
Contacts: (InsideView): Contact data for target account decision-makers, including name, function, job level, title, contact information, location, and social networks.
While these features provide the data required, their quality is often questioned. The acquisition of InsideView will also provide InsideView Data integrity. This product cleans, unifies and visualises CRM data with integrations into both Salesforce and Microsoft CRM solutions. It leverages a database of 19 million companies with 100 million decision-makers to help with this task.
Peter Vanderhaak, Sr. Director, GTM Process and Systems, Box commented: "When shopping around for a Data.com replacement, we not only wanted to replace functionality but improve upon it. InsideView's data methodology gave us the confidence that our Sales and Marketing efforts can be focused on the right prospects at the right time.
"With the launch of Data Integrity, we'll have improved management of corporate hierarchies, making it easier to identify the best targets and whitespace opportunities and the right decision-makers. Additionally, the ability to take action based on technology ownership will change the way we segment and score prospects."
What will happen to InsideView and DemandMatrix?
This is not the end of the InsideView and DemandMatrix organisations. Miller commented: "InsideView and DemandMatrix will operate as independent subsidiaries of Demandbase, and eventually the brands will be merged. In the meantime, you'll see things like 'technographics, powered by DemandMatrix,' and 'firmographics, powered by InsideView.'"
Both CEOs will continue to run their business units. They will also join the Demandbase exec team as General Managers of their business units. Umberto Milletti, CEO of InsideView, commented: "For the last 15 years, we've been focused on empowering our customers to experience rapid revenue growth through the power of data. InsideView's leadership in sales intelligence made it clear to us years ago that stronger ties between sales and marketing lead to more revenue—and data is the key. 
"By joining forces with Demandbase, we're combining our legacy and leadership in sales, and the industry's freshest, most reliable data, with leading marketing technology. Our customers will be able to do more with data across more B2B revenue channels from sales, to advertising, to account-based campaigns. We're taking the convergence of data and workflow to the next level."
Meetul Shah, CEO of DemandMatrix, stated: "B2B data is complex and customers consistently ask us for help with their data stack. We started with further innovating technographic data to give customers valuable insights into their prospects and what other technologies they might buy. By now being part of the Demandbase Data Cloud, we'll be able to provide customers access throughout the B2B data stack to help them realize their revenue goals."
The future
Demandbase stated that these acquisitions now make Demandbase a "one-stop-shop" for B2B Marketers. Therefore, Enterprise Times asked Miller if further acquisitions are likely.
"We're not saying that future acquisitions are off the table. But what we now have under one roof is a complete B2B cloud offering, and that wasn't possible prior to these acquisitions. Also, for clarification, the one-stop-shop is meant for data. We're not saying one-stop-shop for everything B2B related."
When pressed for any acquisition strategy, Miller revealed: "Nothing is off the table. However, we don't have immediate plans."
ET also asked whether Demandbase would make further investment into both acquisitions. Miller replied: "Yes. Without quality data, no one wins. Software is only as good as the data that powers it. This is why we stand firm in the belief that data is the foundation of any winning B2B go-to-market strategy. We didn't acquire these companies to check data off the list. We acquired them to create the strongest data solution for Demandbase customers, and we will continue to drive innovation through data."
Enterprise Times
It is difficult to see how rivals can match the depth of functionality and customer base that Demandbase now has. 6Sense recently raised $125 million in a Series D funding round on a $2.1 billion valuation. The question is whether this pre-empted any move by 6sense by making this double acquisition.
What it has done is cement Demnadbase's position as a leader in the sector. It will be interesting to see if the latest Forrester wave reflects these and the acquisition of Engagio last year. Rogol added: "These new offerings let us work even more flexibly with our customers. Customers can mix and match to focus on the areas most important for them, whether that's data embedded to their existing systems, or advertising, or sales intelligence, or a full account-based transformation. We are moving aggressively to deliver on this mission, and no company will move faster than us to achieve it."