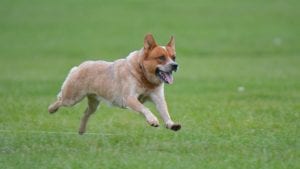 Cattle Dog Digital, a FinancialForce partner, has implemented FinancialForce PSA to improve its operations, a solution it implements for customers. Coincidently Cattle Dog also won the award for APAC partner of the year at the start of 2021, having completed seven implementations.
Cattle Dog was also responsible for 50% of the referred revenue in APAC for FinancialForce.
Cattle Dog has worked with FinancialForce for several years and assisted implementations in customers such as PeopleStreme. The company was scaling its team and looked to implement FinancialForce PSA to bring the benefits it has already helped deliver to customers. According to ZoomInfo, Cattle Dog has over 20 employees and has a couple of open positions as well.
Life before PSA
Founded by Nashir Uddin, CTO and Luke Orell, CEO, in 2015, the company has grown quickly. As a Salesforce and FinancialForce partner, it delivers RevOps-as-a-Service. RevOps (Revenue – Operations) is a full end-to-end digital solution from Marketing Automation with Salesforce Pardot, through sales with Salesforce CRM, to the operational and delivery piece with FinancialForce ERP and FinancialForce PSA.
Headquartered in Sydney the Cattle Dog team is now geographically spread across Australia. It needed to move from a mix of disconnected systems such as Google Sheets, Jira, Trello, and Asana to a solution that could better manage its professional services organisation. These solutions work well in a small organisation, but the lack of consistency and integration between various processes produced inefficiency as the company grew. It is a common issue for growing professional services organisations; there is a point where a single PSA solution delivers a clear return on investment.
Matt Campo, Director of Operations, Cattle Dog Digital, commented: "We are dedicated to providing the best digital transformation services and producing revolutionary results for our clients, and we wanted to apply that focus to our own business. We needed to drive efficiency as we scaled, so getting everything in one system was important. As a FinancialForce partner, we understood the value FinancialForce brings to our clients, so it was the obvious choice for our business too."
Life with Financial PSA
Cattle Dog has already identified clear benefits of implementing the solution. The immediate benefits were the time saved in analysing spreadsheets and businesswide productivity. Both data and insights are now immediately available in real-time to the business leaders. A process that once took five hours of manual analysis every time it was required. The accounting team can spend more time on strategic initiatives rather than analysing the business.
Another huge benefit is the increased accuracy of forecasting. It had a goal of achieving 80% utilisation before PSA was implemented, the business was always looking in the rearview mirror.  Today it can provide a better forecast with visibility of upcoming projects in the pipeline and has improved resource management. This also enables the business greater flexibility to react to changing circumstances.
With a single view of the entire business operation, decisions are not made in isolation; the impact on other projects or initiatives is immediately obvious. This forward-looking view has also enabled Cattle Dog to understand longer-term resourcing requirements better. With Talent hard to find, it can start recruitment earlier and have a greater chance of using internal rather than more expensive external consultants as projects commence.
The FinancialForce PSA has improved operational processes, especially period closing. With some internal processes that took fifteen days now under three, the internal efficiency gains are obvious. This has also had an impact on repeat projects, with clients noting the improvements. 85% of clients are now repeat customers, with the number of repeat projects increasing since the solution was implemented.
Enterprise Times: What does this mean
Implementing FinancialForce PSA too early in its life would almost certainly have been a mistake for Cattle Dog. With a small team in place and only a few projects, such a system would have been overkill. However, as the company grew, it recognised the point where it would profit from the same benefits it delivered to clients. Importantly, as a user, it will now have a better appreciation and understanding for its own current and future customers.
Its approach to pitches becomes simpler. Its sales executives can explain how they and customers benefit from leveraging the solution. With FinancialForce PSA in place, it is also easier to scale up the organisation. As one of the most successful FinancialForce partners in APAC, it will be interesting to see how quickly it grows. Also, what scale of projects it takes on.
Simon Peterson, Managing Director, APAC at FinancialForce "Cattle Dog Digital has been a fantastic partner in bringing our solutions to businesses across APAC and it's great to see the company make FinancialForce PSA part of its own digital transformation.
"By running its business with FinancialForce on the Salesforce platform, Cattle Dog Digital can tap into the strategic insights and operational improvements it needs to keep customers happy and rapidly grow the business."