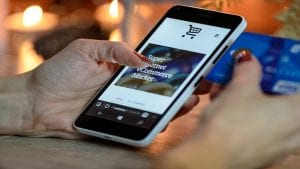 Checkout.com, a cloud-based global payment solutions provider has launched its Payouts Product. It enables merchants to make seamless payments directly to eligible recipients' cards and bank accounts.
The solution will enable merchants to make payouts in real-time to over four billion cards across 174 countries. In addition, it allows payments to local bank accounts in over 40 countries around the world. It also leverages market-leading scheme and interbank FX rate sources, leaving global merchants with minimal exposure to currency fluctuations. The company says Payouts will enable the remittance, digital wallet, travel, insurtech and the gig economy industries to deliver more efficient, faster payments as a competitive differentiator. Checkout.com claims it is the only payment service provider to have built a completely new infrastructure that spans the entire payouts value chain.
Payouts key features
Payouts enable merchants to make seamless payments directly to billions of cards and bank accounts globally with a single integration.
Global real-time payments market projected to expand almost 10 times to $100bn in 2028.
Solution provides multi-country, multi-currency financial transfers for remittance, digital wallet, travel, insurtech, online content and gig economy industries.
Global real time payments market
Market analysis from Grand View Research highlights the scale of the real-time payments opportunity. With the global real-time payments market in 2020 valued at $10.64bn. The market is projected to expand almost ten-fold by 2028 to $99.73bn. Through a single technical API integration with Checkout.com, merchants are able to unlock the benefits of real-time payments. As a result, they will be able to reach billions of cards and bank accounts globally. Checkout.com's early adopter merchants have experienced a 600% increase in transaction volume YoY for their Pay to Card operations.
Guillaume Pousaz, CEO and Founder of Checkout.com said, "Checkout.com is equipping merchants with the technology to transform payouts. From a functional component of business to a strategic growth lever to drive exceptional experiences. It provides an opportunity expand into new markets and boost profitable growth. Agile enterprises are looking for ways to innovate on the payments journey. Legacy payout systems simply can't scale with them. Checkout.com's payouts solutions will give merchants the ability to facilitate the movement of money more freely. This is part of our commitment to removing the financial complexity for merchants. Allowing them to innovate and unlock new growth opportunities."
"Businesses expect better money movement tools in order to remain competitive and thrive in an increasingly digital world," said Ruben Salazar, SVP, Global Head, Visa Direct.
"Collaborating with Checkout.com to bring near real-time, digital payouts to merchants globally is a critical element of our innovation strategy. This will help to remove pain points and barriers businesses face today. Visa Direct is an important component of making payouts as simple, quick and secure as consumer payments are today."
Payouts in Practice
Leading fintech businesses such as MoneyGram, Coinbase, Wise, Curve rely on Checkout.com for a fast, reliable, adaptable and safe platform. Checkout.com provides granular access to the data and pricing behind every transaction. They are now adopting Checkout.com's Payouts solution to seamlessly reach recipients across the globe.
Another customer benefitting from Checkout.com's Payouts capabilities is Wise – formerly TransferWise. The company has over nine million customers moving £4.5 billion across its platform every month. By using Checkout.com's payments technology, Wise is able to continually innovate to bring lower costs and greater ease to customers. Wise recently partnered with Checkout.com to launch its global card payouts feature, leveraging Checkout.com's Payouts expertise. This allows the sender to transfer money instantly to a recipient's payment card nearly anywhere in the world.
Aleksandr Povarov, Product Manager at Wise, said: "Our business is moving money globally. It's extremely complex, especially at scale. And the legacy platforms and technologies powering payments are cumbersome, opaque, and expensive. To create a new underlying network, we needed to find a payment service provider that would allow us to cut through this complexity."
"Checkout.com offered us robust cross-border capabilities and helped to accelerate the pace of our expansion. It integrates with our existing customer experience and unlocks transfers to billions of cards worldwide through a single API. It's a game-changer not to need a different integration for every region."
Enterprise Times: What this means for business?
Checkout.com claims Payout is the only payment service provider to have built a completely new infrastructure. A system that spans the entire payouts value chain. The third-party payments system is such a crucial component of the eCommerce eco-system, it is surprising to hear this claim. In January 2021, Checkout.com announced its Series C which valued the business at $15 billion, making it one of the world's largest fintechs globally and EMEA's most valuable venture-backed business. This funding laid the groundwork for continued strategic investments and product developments, like the Payouts product. It will be interesting to see where Checkout.com directs its future investment from its cash in the attic.