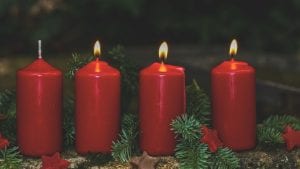 As the seasonal break approaches and lockdowns continue, especially in the northern hemisphere, companies rushed to get the news out. Highlights this week included acquisitions by The Access Group and QAD. There was also a final round of product updates with Mavenlink and BigTime Software announcing improvements, Tableau releasing 2020.4 and Replicon announcing that their Time Tracking is now available on the SAP Marketplace.
Enterprise Times also published an interview with Mark Mader, CEO  of Smartsheet and expect more interviews next week, though this may be the final roundup of the year.
Pick of the week
ADP revealed the last enhancements to ADP Data Cloud. Jack Berkowitz, ADP's senior vice president of product development, commented: "The world of work has experienced seismic changes this year, fueled by the COVID-19 pandemic and the demand for a more diverse and inclusive workforce. The new enhancements to ADP's DataCloud give businesses the people-data they need, when they need it most, enabling them to drive their business forward. For some companies, these insights help uncover metrics they never knew they had; for others, it combines machine learning and predictive analytics to provide actionable solutions to better assist employees."
New features include:
Pay Equity Storyboard: ADP DataCloud will display pay inequalities on gender, race and ethnicity and suggest ways to redress any imbalance.
Organizational Benchmarks – Provide pay benchmarks to identify where pay is under the norm or above the norm so organisations can rebalance pay.
Turnover Storyboard: Another benchmarking solution that looks at employee retention and churn in comparison to other industry organisations.
Enhanced Recruitment Experience: The ADP DataCloud's Profile Relevancy tool, helps to score, assess and match candidates to job openings. This update delivers compensation benchmarks to serve up a more detailed candidate view.
Canada Expansion: Benchmarks are now available for Canadian organisations and organisations can compare across provinces.
Acquisitions
Cegid has acquired Koalaboox. It launched Cegid in Belgium and adds a simple SaaS invoicing software which enables a cash advance with a single click. Terms were not disclosed.
Elmo Software Limited has made its second acquisition in the UK in 2020 buying Webexpenses.
Phenom has acquired Endouble, an Amsterdam-based HR company known for enhancing the candidate experience throughout Europe.
Visma has acquired Khonraad a Dutch social care platform serving municipalities in the Netherlands.
Appointment
Arcoro has appointed John Herr as Chief Executive Officer. Herr was previously CEO of Avetta.
Billtrust has appointed Gwenn Lazar as Senior Vice President, Channel Development. Before Billtrust, Gwenn was the Vice President of Global Alliances for Skillsoft. Billtrust also appointed Juli Spottiswood, the Syncapay Inc CEO, to its board of directors.
BMC has appointed Sakaar Anand as BMC's India Country Leader and India Human Resources Lead. Shashank Bhushan, who previously held the position, is tasked with a new role leading Global Talent Management and Employee Development for BMC in Houston, Texas.
Ceridian appointed Eric Glass as Chief Communications Officer. Glass joins Ceridian from Workday, where he most recently served as Vice President, Customer Advocacy.
Cornerstone has announced two board appointments: Felicia Alvaro, former Chief Financial Officer and Treasurer for Ultimate Software, and Nancy Altobello, former Global Vice Chair of Talent for Ernst & Young.
Jitterbit has named Mihir Shah, Senior Vice President of Corporate Development and Strategy. Shah most recently served as Executive Vice President of Corporate Development and Strategy at Magnitude Software.
KCS has appointed Steve Monroe as Senior Vice President of Sales in North America.
Icertis has appointed Mike Cook as its General Manager for Public Sector as it looks to penetrate that market. It also announced the availability of Icertis Contract Intelligence platform for Federal (ICI for Fed) solution hosted on the Microsoft Azure Government.
Rootstock announced two senior appointments. Ramesh Sunder is appointed Vice President of Products & Technology and Samuel Wood is appointed Vice President of Software Engineering. Both report directly to Rootstock CEO Pat Garrehy.
Business
AccountsIQ has partnered with Tink to provide an Open Banking platform for its product. The banking connectivity will be made available in Q1 2021.
Appian has joined Accenture's INTIENT partner ecosystem as a core partner. It will bring its low-code speed and automation power to help drive innovation in drug discovery and scientific research. Appian also launched an entry on the AWS Marketplace for its professional services.
Ascender has today announced the extension of its partnership with WFS: A Workforce Software Company (WFS Australia). The companies will further strengthen the integration between Ascender Payroll and WSF Workforce Management software.
Asite is now a member of Digital Twin Consortium. Asite will work with the industry Consortium to help accelerate the digital twin market and demonstrate the value of digital twin technology. It also opened a new data centre in the European Union in Amsterdam, Netherlands, in time for Brexit and the potential changes to data sovereignty requirements of customers.
Boomi has extended its relationship with AWS and joined the AWS Public Sector Partner Program.
Ceridian has partnered with RedZone Group Purchasing (RedZone). Ceridian will provide RedZone's members with access to the award-winning Dayforce platform to deliver value to their organizations and workforces.
Computer Guidance Corporation has partnered with voicepayTM, a leader in payment automation software for the enterprise.
Ephesoft has forged a strategic alliance with JIFFY.ai to provide a premier AI-based, cloud-native, low-code HyperApp solution for the mortgage and financial services industries. The companies will integrate JIFFY.ai's HyperApp automation software and the Ephesoft Transact intelligent capture platform.
Mendix gave a business update for 2020, stating that the company passed the US$100 million milestone for total bookings early in its fiscal year. It also ended the fiscal year (ending Sept 30th) posting strong, 75% year-over-year bookings growth.
OneStream Software has partnered with PwC Italy. PwC will offer the OneStream Corporate performance management solution and will become a Strategic Alliance Member of OneStream in Italy.
Oracle announced the opening of its first data centre and cloud region in Chile. The Centers for Disease Control (CDC) is using Oracle's National Electronic Health Records Cloud plus Oracle's Public Health Management Applications Suite to manage the COVID-19 vaccination program throughout the United States.
Priority has partnered with CRiskCo. Participating Priority ERP SMB customers can automatically process financial reports supported by CRiskCo's platform to apply for business loans and credit assessment.
Sage announced that it would contribute almost R500 000 to help small business customers support local charities. Three South African non-profit charity partners will mainly benefit. They include Girl Code, Youth Leadership and Entrepreneurship Development (YLED) and Tomorrow Trust.
In the US and Canada, Sage launched the Sage Partner Cloud Program. It enables partners to deploy and customise Sage 100 and Sag 300 products online within the Microsoft Azure Cloud.
Visma has extended and strengthened its partnership with Saba, now Cornerstone. Visma Talent Solution will now offer Visma Talent solutions, consisting of Visma EasyCruit, Visma Recruit and Comenius alongside Cornerstone solutions in the Nordics.
Zendesk has become a Unity verified solutions partner. Zendesk is the first native customer support SDK that has been verified to ensure compatibility and stability with the Unity gaming platform.
Customer
Ebury is to deploy Fenergo CLM and will join the Fenergo Global Advisory Board. Integrations to Salesforce and its robust CLM capabilities will help enhance customer experience and innovation for Ebury's foreign exchange and international payments services
MRI Software, a global leader of real estate software solutions, selected the Icertis Contract Intelligence (ICI) platform and ICI DiscoverAI application to maximize revenue and improve customer service organization-wide.
Kofax has integrated Kofax SignDoc with the recent Sign with SingPass feature developed by Singapore's Government Technology Agency (GovTech). AIA, the leading insurance company in Singapore, will leverage the new solution that will allow the secure and remote digital document signing and verification.
Atos, a global leader in digital transformation, has reached the milestone of serving 1 million client employees devices with Nexthink's award-winning technology.
Wizz Air is successfully leveraging the visual and easy-to-use process mapping and management capabilities of Nintex Promapp to document and improve more than 1,100 processes across the airline.
San Francisco State University has successfully moved its financial processes to Oracle Fusion Cloud Enterprise Performance Management (EPM) with the help of Performance Architects, an Oracle partner.
After implementing Sage Intacct, CloudCheckr was able to reduce its monthly close from 10 days to five. It eliminated 1-2 days of manual consolidation and deferred revenue recognition work, improved reporting and forecasting, and is on track to accelerate billing time by 50%.
More than 15 international, federal, state and local agencies, including the State of New Hampshire and the City of Chicago, are using the Salesforce Platform and Work.com to manage COVID-19 Vaccine programs. Also, Salesforce will collaborate with Gavi, the Vaccine Alliance, part of the COVAS alliance to help distribute two billion COVID-19 vaccines to 190 countries by the end of 2021.
Boehringer Ingelheim, a leading global pharmaceutical research company, has migrated its existing ERP system "GBS" to SAP S/4HANA.  It went live in late October at more than 80 companies with 21 production sites in 41 countries. The full transformation project will complete in 2025.
Product
Cezanne has unveiled its latest update. Features include the ability for the organisation to personalise the Cezanne HR UI. Organisations can change text, images, embed videos or add background photos to dashboards.
Demandbase has announced more integrations for its recently launched ABM solution, DemandBase One. New integrations include LinkedIn Marketing Solutions, HubSpot, Outreach, PFL, SalesLoft, Sendoso and Reachdesk.
Icertis Contract Intelligence (ICI) platform is available on the SAP marketplace and is now capable of integrating to the SAP Sales Cloud.
Ivanti Wavelink, the supply chain business unit of Ivanti, announced the latest release of Ivanti Wavelink Velocity. The application now supports iOS-powered mobile devices and also supports SAP S/4 HANA and ECC.
Kryon announced Full-Cycle Automation Suite version 20.12. It will be generally available in February 2021.
SAP unveiled the SAP SuccessFactors Time Tracking solution. It will become available in Q1 2021.
Verenia has quietly launched a new 3D product modelling solution Verenia 3D. The solution includes CAD Automation, Visual Planning, a product configurator and support for AR/VR. Victorio Pellicano, Founder and CEO of Verenia commented: "This product was developed strictly from the gap we saw in the manufacturing industry. With very complex orders on a daily basis, sales reps can not only easily overcome the challenges of accurate configurations but separate themselves from competitors by providing their prospects with a full visualization in mere seconds of what they're ordering."
Zumzum Financials latest release includes a new Lightning Record Page for the Bank Receipt object. It is now possible to sort transactions by data and type on the bank reconciliation screen and users can mass post Sales invoices.
Research
According to research by Cleo, 34% of logistics firms lose $250k annually due to poor integration, 9% lose more than a million. The findings are an early look of a report that will be published In Q1 2021. The survey highlighted the three major disruptions for logistics firms during 2020:
51% cited the cultural shift of employees working from home
45% said manufacturing slowdowns
33% named restrictions in international trade
To solve this, 51% have increased technology budgets. 34% cite manual integration processes a bottleneck. Cleo Integration Cloud for Logistics aims to assist.
Research by Oracle found that 60% of respondents plan to stay at home during the holidays, and 42% are considering ordering their holiday meals from a local restaurant. Nearly half (48%) of respondents also said they are likely to buy gift cards from a local independent restaurant.
SDWorx found that 39% of UK companies would prefer to upskill existing staff rather than hire new people. It is a more common practice in the UK and Ireland and the rest of Europe, where new staff are more often employed. Which is better?
The Workforce Institute at UKG has published a report entitled "Trust in the Modern Workplace". Based on a survey of 4,000 employees and leaders in 11 countries, it explored the current state of trust. UKG believes that trust should be a given, nor earned. The reverse is seen in most countries: India (90%), the U.S. (68%), the U.K. (67%), Australia and New Zealand (64%), Canada (64%), and France (64%). Only in Mexico do 63% of employees and business leaders start on day one with trust. The pandemic has been a time to build trust, though, with 52% of respondents saying trust is higher. In India, that figure rises to 67%. Why? Trust drives employee engagement and productivity. An inciteful and interesting report that was almost pick of the week.
Xero unveiled a trio of research information. From its data in New Zealand, it found that small businesses completed a six consecutive month of growth with 3.2% growth year over year. The outlook looks positive in a country keeping the lid on the COVID-19 outbreak. In Australia, Xero estimates that small business jobs rose 1.5% in November and are at pre-COVID levels for the first time. Small business revenue also rose 1.7% year-on-year in November, the sixth consecutive month.
Xero also published a report entitled: "2020: A Wake-Up Call for Employee Mental Health." It found that COVID has been the biggest factor in mental health issues in 2020. Based on more than 1,000 US adults, the survey found a gap in views between employer and employee. 69% said employers should be extremely/very concerned about mental health, and only 46% saying employers are extremely/very concerned. In response, Xero has teamed with Shift Collab. It will offer a series of mental wellbeing sessions for its employees, accounting and bookkeeping partners, and small business clients starting in January 2021.
A Zoho Privacy Survey found that 62% of businesses aren't telling customers about third-party Ad Trackers collecting their data. Only 55% of business leaders believe that their company has a well defined, documented policy to customer data privacy that is strictly applied. The survey of 1,416 people across North America shows a parlous state of privacy information.