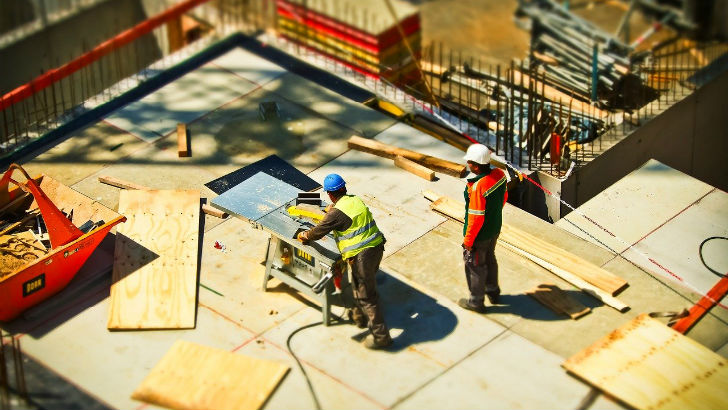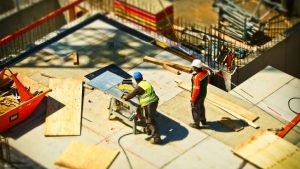 The Access Group has shifted its attention to the construction software market with the acquisition of EasyBuild. This follows several acquisitions for its Access People Division over recent months including Abintegro earlier this month. Based in Borehamwood, EasyBuild was founded in 2004, though product development started in 1999. EasyBuild develops and sells an end-to-end construction financial and project accounting solution. It targets building contractors, housebuilders and maintenance companies. EasyBuild has won the construction ERP software of the year for the last four years running from 2017 -2020.
The acquisition builds The Access Group construction portfolio significantly, adding to the acquisition of ConQuest in 2018.  Along with the company, The Access Group has also found a place for EasyBuild's CEO, Carol Massay. Massey has over 30 years of experience in the construction sector. She has helped grow EasyBuild as CEO over the last five years. It appears from her LinkedIn profile that she will now head up the construction division at The Access Group. Her title on LinkedIn is Head of Construction, The Access Group.
Massay commented, "Joining Access gives EasyBuild a new level of expertise in the provision of integrated software solutions, an acceleration of our product development and gives our customers the opportunity to explore a wider range of business solutions from one provider.
"My journey in construction started over 30 years ago, and for the last 18 years, I've focused on construction technology. It has been my personal ambition to help transform the sector and deliver the message to embrace technology to promote a more efficient way of working. My journey continues now as part of The Access Group, and I'm really excited to be joining Brendan and the team as part of the Access ERP business."
Is The Access Group going international?
While UK based, EasyBuild also has several international customers. These include a leading contractor in UAE, La 'ala Al-Kuwait and OJ Construction in Namibia. Will it look to expand internationally with this solution? Also, what strategy will Massay take to integrate with and leverage the other solutions within the Access Group portfolio? There are, for example, several synergies with applications within the Access People division.
EasyBuild already has some significant customers who are also advocates. Roger Turnbull, Director at Oakmont Construction, commented: "No task too small, no challenge too big. The EasyBuild team has been a valid success factor in the transition process after the demise of Carillion. Within a very short period of time, we changed the incumbent ERP system to EasyBuild. Without any interference in the daily business. A smooth and very professional implementation into our business. I highly recommend EasyBuild and I think the team can be a valuable asset for each construction company no matter if it's rail or civil works."
Brendan Flattery, Managing Director, Access ERP infers that it will use Easybuild to help push into Europe though neither company appears to have a presence there yet. Flattery commented: "The Access ERP business already has a strong footprint in the construction sector serving over 1,000 Access customers. Since the acquisition of ConQuest in 2018, we've been looking for other complementary solutions to expand our offering, primarily in the UK, but with an eye towards Europe. With their range of ERP solutions, specifically designed for the complex project management needs of this sector, EasyBuild was an obvious choice. We are really excited to be welcoming Carol and the whole EasyBuild team into the Access Group."
Enterprise Times: What does this mean
With EasyBuild customers in the Middle East and possibly contacts there, could The Access Group look to expand there? If it does choose to expand to Europe, will Massay look to acquire a company to help drive that expansion? According to EuroConstruct, the market is expected to fall by 7.8% in 2020 and not recover until 2023. However, the Italian, French and Spanish markets look the most buoyant. Also, as governments look to boost their economies, will they look to invest in major construction projects? It might help the construction market to recover faster.
The Access People did not disclose terms of the deal which concluded on the 10th December according to filings. The company has not yet filed its returns for the year ending January 2020. Its last annual filing showed revenues of just over £1 million to January 2019. However, it made a loss of over £400,000 during that period and owed creditors over £2 million.
Looking at the returns for the previous year there was significant growth in Fiscal 2019. Revenue for the year ending January 2018 was only £625,639, a growth of nearly 60%. The question is with the collapse of the construction market in 2020 and potentially growing losses did The Access Group pick up a bargain? In doing so, it has gained a significant customer base and award-winning software. Can it now turn this into a wider financial success?