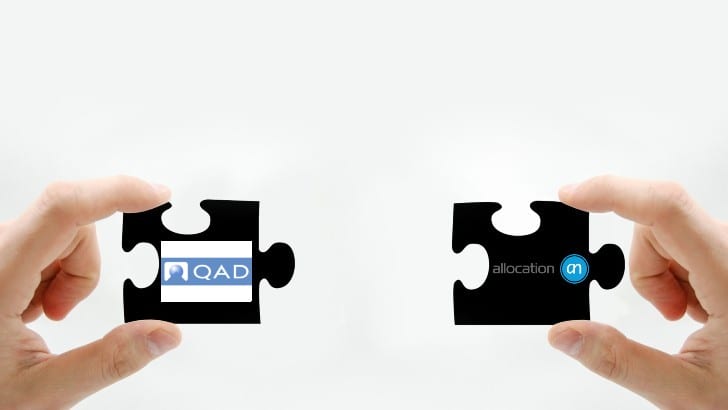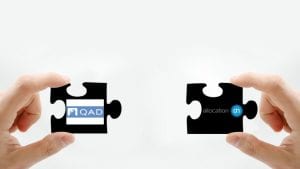 QAD has announced the acquisition of Allocation Network GmbH (Allocation), the terms were not disclosed. Allocation has around 50 employees and over 65 customers including MW, Siemens, Stadtwerke München, MAGNA, Volkswagen and VOITH. It provides four solutions targeted at improving strategic sourcing and supplier management. They are Supplier Management, Sourcing, Auctions and Collaboration combined under the ASTRAS brand and available as either on-premise or SaaS-based solutions. The deal is not substantial enough to impact QADs revenue forecasts substantially and should close by the end of 2020.
Once complete QAD will integrate the solution into its Supplier Management applications, significantly strengthening its applications feature set. It has not given a timescale for this work to complete. However, once the acquisition closes, Allocation Network will operate as a division of QAD.
QAD CEO Anton Chilton commented: "We are excited and delighted to welcome Allocation Network to QAD. We see tremendous value in their focus on direct sourcing and procurement, highly experienced team and leadership, strong presence in manufacturing vertical segments, and geographic location. Our company cultures are well-matched, focusing on the success of our customers and the welfare of our employees."
"This strategic acquisition enhances our ability to enable the vision of the Adaptive Manufacturing Enterprise, extending our capability in supplier management and supporting additional cloud growth. Additionally, Allocation Network's strong presence in Germany provides us with an ideal position to continue to address and support that country's large automotive market."
Allocate
ASTRAS brings several features that will replace and extend the functionality of the QAD supplier management solution. The release highlights the following features:
Supplier Management: Supplier Qualification, Supplier Classification, Contract Management, Supplier Evaluation, Supplier Development, and Sourcing Strategies.
Sourcing: Requisitions, Templates (RFI/RFQ), Bidder Lists, Submissions, List of Offers, Negotiation, and Awarding.
Collaboration: Workflow collaboration for Industrialization, Audits, Supplier Questionnaires, and CSR.
Auctions: Transfer from Sourcing, Template Design, Ticker Auction, and English Auction.
Bernhard Soltmann, Managing Director, Allocation Network, commented: "The Allocation Network team is enthusiastic about joining QAD. Allocation Network customers and employees will benefit from QAD's global presence, 24/7 support and portfolio of manufacturing ERP and supply chain solutions. This acquisition will provide customers the agility and innovation needed to rapidly respond to a complex supplier environment while delivering operational and financial efficiencies."
Enterprise Times: What does this mean
For QAD, this acquisition will not only strengthen its supplier management solutions; it will also strengthen its presence in the German automotive market. QAD will hope to extend that footprint with its other solutions such as its adaptive Manufacturing  ERP. It also gains a strong team in Germany, which, if it can retain, will already have deep knowledge and relationships into QAD target markets in that country. The deal will allow Allocate to retain some autonomy but also grant it access to a much larger ecosystem across the world, enabling it to expand far faster than it might have otherwise done.
Overall this seems an excellent acquisition by QAD. It will need to retain the key staff at Allocate. It will also need to complete the integration of the ASTRAS solution to its platform successfully in a timely way.