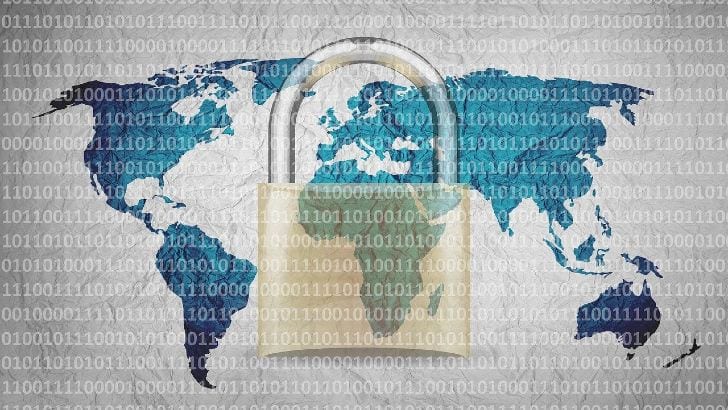 Pulseway has released its final product update for 2020 and delivered a review of the year.  It also unveiled findings from a new report, the 2020 MSP Pain Point Survey. Despite the pandemic, it appears as though this has been a great year for the company.  It hit 35% growth in terms of customers adding more than 2,000 partners to take its total to more than 10,000. Its mobile-first approach seems to be the right approach with more than 27,000 users already using it.
Updates this year included
The latest update is the release of a web dashboard for Pulseway.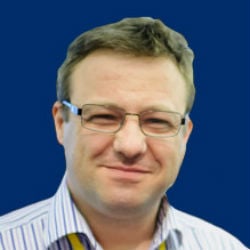 Marius Mihalec, Founder and CEO of Pulseway commented: "2020 and its challenges impacted everyone, and the IT industry was no exception. I am proud of how Pulseway and its products provided the flexibility and functionality our customers needed to navigate an unpredictable business landscape. Our mobile app really came into its own as IT professionals had to rapidly adjust to supporting customers remotely.
"In addition, the Pulseway team continued our tradition of strong product innovation with the rapid extension of patching support for third party titles and the addition of new functionality such as network monitoring. I am particularly pleased to be able to finish the year with the rollout of the much-anticipated Web Dashboards that provide an enhanced overview of the monitored systems to make our users even more efficient and effective."
Web dashboard
The new web dashboard enables MSP to create their configurable view of their customers IT Infrastructure. Leveraging clicks rather than code administrators can leverage the widget-based solution to create dashboards both for their own and customers use. Enterprise Times asked Mihalec some questions about the new feature.
Are the Web dashboards mobile-enabled?
"They are only web app enabled in the V1. "
Can Pulseway MSPs add third party widgets?
"Not in V1, this is something that is planned for V2. The Web Dashboards will see much more improvements in 2021, as we try to make them as customizable as possible."
What visibility and access will customers of MSPs have using the dashboards?
"Customers can only see certain widgets. Some, like the audit log, for example, will not be shown. Customers are also not able to perform any actions or drill down, so yes they do get a view-only version."
Are there any Licensing implications for Web Dashboard when shared with customers?
"There are no licensing implications for Web Dashboards when shared with customers. "
2020 MSP Pain Point Survey
The full results of this survey will make interesting reading. Pulseway highlights some expected and a couple of surprising points. There is the expected growth in demand for security services by customers, and it remains the biggest technical concern for MSPs. It may be in part due to the changing landscape for both MSPs and customers and the increase of home-working looks set to stay even beyond the rollout of the vaccine.
The report looks at how prevalent home working is and found that 33% have no one working in the office at all. More than half (56%) of MSPs are not planning a full return to the office with 32% indicating that their teams will never return.
In terms of concerns while security at 50% was the biggest technology concern, growing the business was higher at 55%. A growing phenomenon was the health concern, at 24% it isn't clear if this was the physical health of employees or their mental health—something for Pulseway to perhaps nuance in a future survey. It may make some companies planning never to return to the office to reconsider. Humans are social creatures, and the enforced isolation risks poor team performance and individual health issues. There are solutions, as advocated by Jeff Mills from WordPress VIP, a company that has always worked remotely.
On mental health
Mental health should be an issue for MSPs with some other warning signs in the statistics:
67% said their job was stressful
64% said it had got more stressful in the past nine months
74% said they were expected to work outside of normal hours and 53% said workload had increased
52% said their Team's stress levels had increased.82% reported that customers were contacting support outside normal hours, either a little or a lot.
33% said work/life balance had deteriorated, and 70% said life had become harder in the past nine months.
The report also looks at customer engagement or the reduction of meaningful during lockdowns. Pulseway also notes an odd discrepancy with 55% reporting increased demand for security services; however, only 38% had introduced new services as a result.
The Pulseway analysis is: "The discrepancy between the customer demand for new services and those that have actually been introduced is quite surprising. This could be attributed to a perceived lack of skills, time and/or technology. This was understandable during a time of uncertainty, but 2021 should be used by MSPs to reflect on what has been learned and to make changes to enable them to meet, what will inevitably be changed customer requirements."
Enterprise Times:  What does this mean
Pulseway has had a good year in what has been uncertain times. It is made clearer in its new Pain Point survey that has some interesting findings. It will be worth reading once published. Pulseway is building a sophisticated tool that provides an alternative mobile-first offering to its larger rivals, including SolarWinds, ConnectWise and Kaseya. The latter is also a majority shareholder of Pulseway.
While Mihalec is successfully driving both the development of the product and the customer growth numbers, it seems unlikely that Kaseya will either acknowledge its ownership or even ingest the company into its own solutions. Could Pulseway outshine Kaseya?