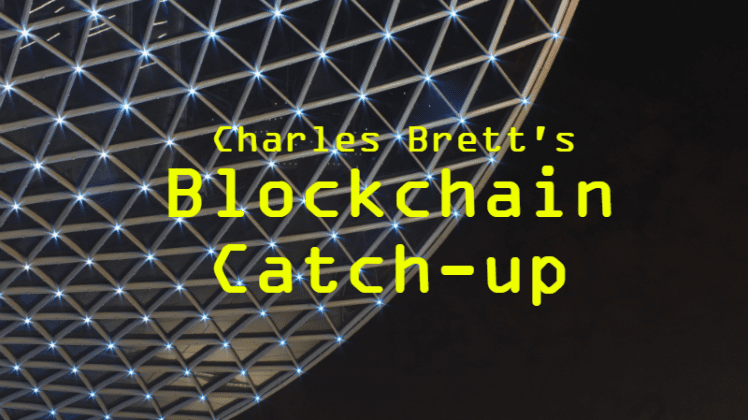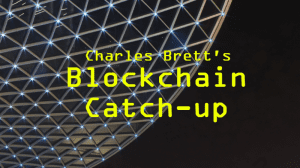 This is a Charles Brett's start-of-the-week Enterprise Times 'blockchain catch-up' for Week 49. Necessarily it is idiosyncratic and selective.
It is not intended to be comprehensive but does seek to highlight 'Quick Takes' on specific developments as well interesting pieces to read, a listing of some (not all) announcements/press releases and pointers to upcoming events.
Quick Takes – Charles Brett's Blockchain Catch-up Week 49
Germany paves way for electronic securities to reap blockchain fruits
According to Reuters, Chancellor Angela Merkel's cabinet on Wednesday passed new legislation to introduce all-electronic securities as part of its wider blockchain strategy, the finance ministry said. The law eases rules that until now had forced issuers and holders of securities to document transactions with a paper certificate. "The paper certificate may be dear to some for nostalgic reasons, but the future belongs to its electronic version," Finance Minister Olaf Scholz said, adding that electronic securities cut costs and administrative burdens.
Quick Take: In effect, replacing conventional paper certificates becomes possible. Instead of on paper, an entry occurs in a central securities depository or a register (potentially held by a private-sector bank or similar investment institution). That means an entry in a crypto securities register based on blockchain technology becomes possible – which is a marked change from the past.
Blockchain to trace carbon emissions for mining, metals companies: proof of concept released
The World Economic Forum's Mining and Metals Blockchain Initiative has released a proof of concept. The proof of concept was developed in collaboration with industry experts to test the technical feasibility of the idea. The objective is to trace emissions across the value chain and uses distributed ledger technology. This initiative is a collaboration between seven global companies (Anglo American, Antofagasta Minerals, Eurasian Resources Group, Glencore, Klöckner & Co, Minsur and Tata Steel) and the World Economic Forum. It hopes to accelerate an industry solution for supply chain visibility and ESG requirements
Quick Take: as Nadia Hewett, Blockchain Project Lead, World Economic Forum put it: "The distributed nature of blockchain technology enables cross-enterprise collaboration and makes it the ultimate networked technology. This opens exciting new possibilities that organizations otherwise would not have the capability to deliver on their own."
Blockchain: 2021 predictions from IBM
Setting the scene: COVID-19's effects on the global economy will remain even with vaccines available. Worldwide IT spending is expected to decrease by 2.7% next year. But the pandemic has accelerated the needs for resilient supply chains, digital health credentials and distributed ecosystems: all represent areas of focus for enterprise blockchain in 2021 with the following predictions coming from Gari Singh, Chief Technology Officer, IBM Blockchain:
Quick Take: apart from the last, there is nothing particularly surprising here (given the source is IBM Blockchain). Enterprise Times has previously discussed Food Trust (for example) and its implications. The emphasis on tokenisation is, however, a surprise – at least to Enterprise Times. Business reliance on all too easily ephemeral tokens seems implausible for 2021: much will have to improve before there is widespread acceptance.
7 pieces to read – Charles Brett's Blockchain Catch-up Week 49
Selected announcements/press releases – Charles Brett's Blockchain Catch-up Week 49
Selected upcoming events