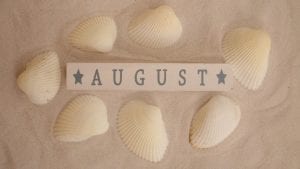 Despite the onset of the traditional holiday period, there was not the expected slow down of news. Salesforce announced a new feedback solution, apparently targeting Qualtrics. Sage Intacct was launched in South Africa, and Rootstock revealed its new low-code ERP solution. Zoho also revealed its latest solution to help companies during these challenging times, Zoho BackToWork is initially free.
Pick of the Week
MuleSoft has strengthened the Tableau visualization in the Work.com Command Center with the addition of several new data sources. These include data from the New York Times, USAFacts, COVID Tracking Project, and the EU Centre for Disease Prevention and Control. It is also expecting to add data from the John Hopkins University dataset, and important predictive models from the University of Texas, Los Alamos, and MIT. Companies can also leverage the new APIs within their MuleSoft Anypoint exchange.
Acquisitions
BlackLine announced that Marc Huffman will succeed Therese Tucker as CEO on January 1st 2021. Tucker, BlackLine's founder, will become the executive chair. Huffman joined BlackLine in 2018 as COO and was previously president of worldwide sales and distribution at NetSuite.
Ms Tucker commented: "I've been so pleased with the leadership Marc has demonstrated over the past two and a half years, most recently driving our response to the COVID-19 pandemic – mitigating disruption to the business and our customers. Because of Marc's leadership, skill set, cultural alignment and stellar performance, BlackLine is in a better position to grow and scale than ever before.
"I am incredibly proud of what we have achieved at BlackLine and believe Marc is the kind of leader I can trust to take our customer-centric values, vision and growth to the next level.  I am also thrilled that in addition to providing strategic oversight as executive chair, I will now have more time to focus on the areas I love most – product innovation and customer success."
Visma has acquired Dutch-based accountancy software firm Yuki. Yuki sells its accounting solution in the Netherlands, Belgium and Spain. Terms were not disclosed and with the acquisition, Visma adds another 200 employees.
Appointments
Joe Korngiebel has joined Ceridian as Executive Vice-President, Chief Product and Technology Officer. Korngiebel was previously CTO of Workday. This is a stunning hire by Ceridian.
Former CEO and Vice Chairman of Deloitte Consulting, Jim Moffatt has joined the Board of Advisors of Icertis.
Prophix announced President and Chief Operations Officer Alok Ajmera was appointed Chief Executive Officer to lead the company through its next phase of growth. Ajmera takes on the role from Paul Barber, founder of Prophix in a planned succession.
Business
ION is joining the AccountsIQ partner network. The Newcastle based technology consultancy joins as an implementation partner for AccountIQ Financial Management solution.
Alteryx announced its Q2 2020 results. It achieved revenues of $96.2 million, up 17% Year-Over-Year. Annual recurring revenue is over $430.0 million, up over 40% Year-Over-Year. Impressively, it expects Q3 revenues to grow between 7-11% again year over year.
Bill.com and Intuit have extended their partnership. The enhanced partnership will add advanced bill payment and workflow automation capabilities for QuickBooks Online Advanced customers as part of Intuit's application ecosystem, in addition to continued support for the Simple Bill Pay service in QuickBooks Online.
Ceridian published its Q2 2020 results. Revenues increased by 12.6% year over year to $151.5 million. Revenues were up across the board, including recurring services and cloud revenues. The outlook remains solid with the company expecting revenues to grow.
Freshworks announced its H1 2020 performance.  The company doubled ARR in the first half of the year, well above the $200 million ARR it achieved. It has strengthened its leadership team, acquired AnswerIQ and completed the acquisition of Flint. It also announced a strategic partnership with Tata Consulting Services (TCS).
NICE published Q2 results with an impressive 30% growth in cloud revenue to $184 million. Total revenue grew 3% year over year to $393 million. Barak Eilam, CEO of NICE, said: "We are pleased to report another quarter of strong and accelerated cloud growth as cloud revenues grew 30% year-over-year, combined with a continued substantial increase in profitability. The strong cloud performance demonstrates how well we are positioned, as enterprises of all sizes become intensely focused on extreme agility in a constantly changing environment."
Rimini Street published Q2 2020 results. Revenue grew by 12.2% to $78.4 million year over year, and active clients increased by 13.9% to 2,159. Revenue retention stood at 92%. It also revealed key announcements over the last quarter including wins at Kakao, Proton, The Iyo Bank, Kamigumi Co., Ltd., Supreme Electronics and Productos Chata.
Rimini  Street has also reduced its guaranteed response times by a third. Instead of a fifteen-minute response, an expert engineer will now respond in ten minutes for a P1 call. Priority 2 calls will now be responded to in 15 minutes rather than 30 minutes.
ServiceNow has created a new integration with Uber for business. As part of the ServiceNow Workplace Safety Management app, employees are now able to book Uber rides instead of using public transport. Booking and payment are touchless and through the application.
Skilllsoft revealed that online learning has increased since March 2020. Since it launched its digital badge system it has awarded more than 4.5 million badges. Apratim Purakayastha, CTO, Skillsoft commented: "Skillsoft's digital badges have inspired, motivated, and engaged millions of learners at a time when people around the world have begun to truly embrace the value of continued growth and development. As today's professionals navigate a skills economy, digital badges enable learners to build a portable, verifiable digital portfolio spotlighting their earned skills and authenticated credentials."
SolarWinds published Q2 results with total revenue growing 7.5% growth to $246 million. The company also announced that it is considering the spin-off of its MSP business.
Upland Software revealed its Q2 2020 results with revenues increasing 35% year over year to $71.3 million. Subscription and support revenue was $67.7 million, an increase of 39% year over year. Jack McDonald, Upland's chairman and chief executive officer, commented: "Q2 was an outstanding quarter, with significant growth and outperformance on revenue and Adjusted EBITDA. We saw a meaningful bump in usage of the Upland Cloud in the second quarter, with particular strength in CXM across verticals ranging from election-year political campaigns and public advocacy to media and retail. As our raised guidance reflects, we see signs of this strength continuing in the second half of the year, while maintaining a conservative stance in our outlook."
Workiva published Q2 2020 results, subscription and Support Revenue of $70.7 Million, up 16.9% year over year. Q2 Total Revenue of $83.9 Million, up 14.1% year over year. Marty Vanderploeg, Chief Executive Officer, commented: "Despite challenges from the COVID-19 pandemic, we are pleased with our second quarter 2020 financial results, which exceeded guidance for revenue and operating results." Other metrics were impressive with customers increasing to  3,512 and revenue retention without add-ons at 94.5% and full revenue retention 107.9%. It expects further growth in Q3 with total revenue expected to be in the range of $84.3 million to $84.8 million.
Customer
BlackLine celebrated several additional customers in Q2 2020. They include Barrette Outdoor Living, Cabot Microelectronics, California Institute of Technology, Del Taco, Golden State Foods, Infoblox and Vistra Energy Corp in North America  In EMEA new customers included Cash Logistik Security, DPG Media, HHS Hire Group, Sibanye Stillwater and Vanderlande Industries. In AsiaPac, Emerald Grain, Sojitz Asia and Veolia China were among those that signed on to use BlackLine.
Porsche AG has expanded its relationship with Icertis. It is to roll out Icertis Contract Management (ICM) platform as its enterprise-wide contract management software. It will implement the solution across an additional 18 business units.
IZB Residence CAMPUS AT HOME, a Munich based hotel will implement Infor Hospitality Management Solution (HMS) and Infor Sales & Catering (S&C) in a cloud-hosted solution. Stefan Bezold, Infor executive sales director for DACH & CEE, commented: "We are pleased that the IZB Residence CAMPUS AT HOME has chosen us. We addressed their challenges to help them create better processes and empower their teams to do their best work to serve a superior guest experience. That's always our mandate: Make our customer's goals and challenges central to everything we do."
West Yorkshire Police has implemented iTrent, the MHR payroll solution in only four months. The rollout completed during lockdown sees the software supporting the payroll of 10,500 employees. In the next phase of the project, it will roll out MHR's automated pensions solution.
Brussels University Nursing Centre Brugmann leveraged Qlik to help manage the coronavirus situation. The analytics solution was developed by Agilos, a Qlik partner. It displays the number of available staff, the number of patients versus available beds, all the way through to the availability of personal protective equipment (PPE) and the available skills of doctors and their locations.
Tender Greens, a fast-growing North American restaurant chain with restaurants across California and in Boston, MA is using Sage Intacct. Over the last four years (before COVID-19) the company had reduced its accounting overhead and nearly doubled in size. Sage has published a case study about their story.
SAP revealed that more than 400 companies in H1 2020 went live on SAP SuccessFactors. They include Erste Group Bank AG, Etihad Airways PJSC and, BRK Ambiental S.A. The company also won several new deals in the first half of the year including: Bechtle AG, Cantu Pneus, Commission de la construction du Québec (CCQ), Duratex S.A., , Grupo Zaragoza, Jiangsu Hengshun Group Co. Ltd., Hyundai Motor Europe GmbH, Mageline Biotechnology Co. Ltd. , Migros Group, Ottobock SE & Co KGaA and Qatar International Islamic Bank (QIIB).
Product
Domo and SixFifty, the tech subsidiary of the law firm Wilson Sonsini Goodrich & Rosati (Wilson Sonsini), have combined to offer a comprehensive return-to-work solution for business leaders navigating COVID-19 safety protocols and policies across the globe. The solution supplements the Domo return to work solution with legal tools.
Oracle announced updates to Oracle CX Marketing. They include new:
account-based marketing (ABM) capabilities
Zoom, Webex, and Microsoft team integrations
content management capabilities
personalisation capabilities
loyalty and engagement capabilities
customer data platform enhancements
simPRO released version 20.3.3. it features improved integration with QuickBooks and several usability improvements.
SnapLogic has achieved the Amazon Redshift Ready designation for the SnapLogic Intelligent Integration Platform.
SoftOne is now officially certified as an E-Invoicing service provider in Greece, one of the first companies to achieve that status. SoftOne's E-invoicing solution will integrate with the SoftOne ERP solution and MyData platform.
Research
IRIS Software Group revealed findings from a survey of more than 1,000 customers about business sentiment as lockdown eases in the UK. The findings identified the business challenges during the lockdown. Many businesses are looking to return swiftly to pre-pandemic levels by the end of 2020, though only if they have embraced the cloud and digital solutions. Elona Mortimer-Zhika, CEO of IRIS Software Group, says, "Despite predictions of the worst recession on record, UK businesses are demonstrating clear resilience in adapting successfully to meet the COVID-19 challenge head-on."
Sage has revealed its fourth CFO 3.0 report, entitled "CFO 3.0 – digital transformation beyond financial management'." It takes a look at the state of digital transformation in South Africa. Its release is timed to coincide with the launch of Sage Intacct in South Africa. Previous reports covered the US, Australia and the UK.
Skedulo research found that 76% of technology decision-makers agree deskless workers have been overlooked by traditional software providers. The report, entitled "Solving the Software Gap for the Growing Community of Deskless Workers" delivers findings on the effectiveness of software used by remote workers.
Snaplogic published research showing that 83% of organisations are not fully satisfied with the performance and output of their data management and data warehousing initiatives. The study conducted by Vanson Bourne found that the average organisation has 115 distinct applications and data source. 88% of IT decision-makers cited difficulties in loading data into data warehouses.
Workfront has released a study conducted by Forrester Research on the Total Economic Benefit of Workfront. The study found that companies using implementing Workfront achieved a 285% ROI over three years.