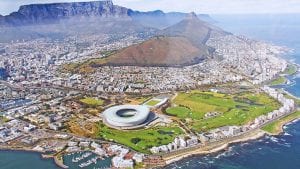 Sage continues to roll out its award-winning financial Management solution Sage Intacct to more countries. Having launched the Software in Australia in 2019 and the UK earlier this year it is now available in South Africa. The company has also issued information about its progress in the other countries it is available in, now a total of five.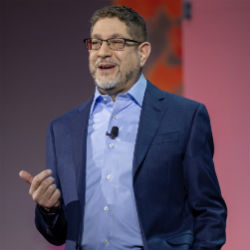 Marc Linden, EVP and GM, Medium Segment Native Cloud Solutions for Sage commented: "We are strongly committed to the continued global expansion of this product. As we adjust to the next normal, organisations of all kinds must be prepared to make choices about how they recover or even reinvent themselves. Navigating difficult times is a pivotal point in most finance leaders' career and having a cloud-based system like Sage Intacct puts the right digital tools at their fingertips to drive greater agility and better current and forward-looking visibility for improved decision making."
The international expansion is accelerating faster than originally expected because of the architecture that the company has in place for Sage Business Cloud. Service Fabric is a combination of services that can integrate across all of Sage Applications. It will allow the company to build localisations once for each of its cloud-based, and some of its legacy, products. Service Fabric consists of three main services:
Banking Service (Bank feeds)
Payments Service (Payments Out)
Compliance Service (Regulatory reports & Government submissions)
South Africa launches
Is Sage Intacct available now, and what about launch customers?  Not quite yet apparently. These were questions Enterprise Times posed to Bensch, he replied: "General availability of the product with the legislative localisations for South Africa is 22 August 2020. We have customer deals ready for implementation, and the process of scoping and project plans are already in place for these customers. We did not want to onboard customers before the ZA legislative features were readily available as standard functionality, this to ensure a smooth and positive customer experience. "
Sage will initially host Sage Intacct in an Irish data centre. Enterprise Times asked Pieter Bensch, EVP Africa and Middle East when it intended to host in South Africa.
Bensch replied: "At this point, we will leverage the use of the Ireland AWS datacentre. Until we see a significant ramp-up in demand and if the feasibility allows for this, we will look at in the future. It will also depend on when the AWS datacentre is launched in South Africa."
AWS launched the Cape Town region in April this year, so should Sage Intacct gain significant traction Sage may need to rethink its stance.
Not a rushed rollout
This is not a soft launch, Sage has already brought on board a larger number of partners.  More in fact than it did with the UK launch earlier in the year. Sage Intacct will sell and implement through value-added resellers in South Africa. At the point of launch 12 certified VARs are available to support customers with sales and implementation.
The inference is that Sage will not sell direct. Enterprise Times asked Bensch whether Sage Intacct will provide an upgrade path for Legacy Sage solutions in South Africa, and which ones?
Bensch replied: "Sage will continue to support existing legacy products with the option for customers to migrate to our cloud solutions as their business readiness allows for this. "
Importantly for those customers that want to migrate to the cloud, the urgency of which has increased during the pandemic Sage are prepared to help. Bensch continued: "Sage has developed an ETL tool locally, which allows for data extraction; this allows for partners to help with customer data migrations. Together with this, we also have two technology partners that offer a data extraction and data cleansing service before the data is imported into Sage Intacct."
Application partners spearheading launch in South Africa
It has also launched with several application partners in South Africa, this list was taken from the Sage Intacct Marketplace.
One surprising omission is IDU  which announced a partnership with Sage Intacct last year but since then has dropped off the Sage Intacct marketplace. The Service Fabric will also enable bank feeds in South Africa which include ABSA, Standard Bank, Nedbank and FNB
Sage Intacct continues growth across the world
The strongest market for Sage Intacct is the US, and it has continued its growth there. Recent customer announcements include
Tender Greens which reduced accounting overhead by 20% while doubling in size
Hunter Health which reduced annual overheads by $100,000
In Canada, Sage Intacct is sold and implemented through value-added resellers, with certified Canadian business partners. Customers include Traction on Demand, Skoah Scales and AIM Environmental.
In Australia Sage Intacct now has 26 live customers, a vibrant channel ecosystem with at least 13 business partners. Customers include the ASX listed company 360 Capital Group. Glenn Butterworth, CFO, 360 Capital Group commented: "Since implementing Sage Intacct, our ability to monitor and report asset-level performance across our funds has improved significantly due to the enhanced use of the dimension functionality. This was one of the key business requirements that attracted to us to the product, so it's great to see Sage Intacct is delivering."
With a launch less than a year ago, Sage is has added channel partners and has its first live customers in the UK. Debbie Allery, Correlation Risk Partners (CRP) noted: "You can't underestimate the importance of having a truly automated and data-sophisticated software solution. We now have a more efficient finance team and a clearer view of the entire business with one system in operation. This means greater sharing capabilities due to working in real-time, a more accurate understanding of the company, and fewer errors; all of which result in time efficiencies."
Enterprise Times: What does this mean?
While Sage is accelerating the roll-out of Sage Intacct to English speaking nations, it is still some distance from offering additional languages. English is the business language most commonly used in South Africa but it is not the only one. Afrikaans, isiZulu and isiXhosa are more widely spoken amongst the population. Enterprise Times asked Bensch whether it would make available alternate languages? Bensch answered: "Sage Intacct is only available in English currently. There are plans for multi-lingual functionality on the roadmap, but similar to our other products; this is less of priority for English is the primary business language in South Africa. "
He acknowledges that other languages are on the roadmap, but no date was set. In Canada, more than 20% of the population speak French natively. It is another country that would like to see multiple language capabilities. Once Sage can deliver this capability, it should then be able to start rolling out the solution to other countries as well.
This is an important step for Sage. With so many VARs signed up it should start to gain traction in the market quickly, faster than Australia certainly. It is an opportune time to launch in the country. There are now more than 500,000 confirmed cased of COVID in South Africa despite the stringent lockdown that was imposed. Businesses will need to turn to cloud software as traditional legacy solutions are harder to support. There are some challenges while internet connectivity has improved in recent years, there are calls for improvement as the pressure increases on the network. Will the latency back to Ireland cause a challenge compared to a more local hosting?