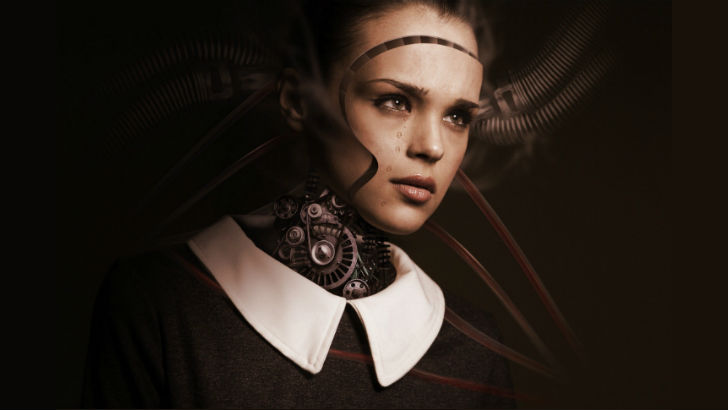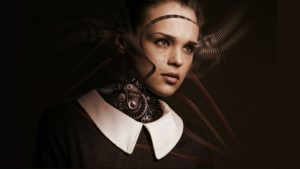 Sage has published the findings from a survey of CFO's and Financial Controllers in the US. Entitled "CFO 3.0 – Digital Transformation Beyond Financial Management", the report is available here (registration required).
This is the third in a series of CFO 3.0 reports. The first two were developed from surveys in Australia and the UK.  Some questions are similar between the three and the findings bear a level of consistency. As one might expect the role of the CFO in the US is slightly ahead on the digital change timeline than elsewhere. In the US 98% of CFOs feel that their role has changed over the last 5 years. In the UK that was 95% and in Australia 93%.
This report is divided into three chapters. Each looks at a different stage of the digital CFO. Driving Digitalization looks at what prompts CFOs onto their digital journey. The Evolution of Finance looks at how technology is helping to move the office of CFO to the second stage. The Path to Visionary looks at how Machine Learning and Artificial Intelligence will change the role of CFO and the office of finance again.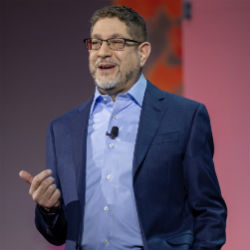 Marc Linden, Sage EVP and GM of Medium Segment Native Cloud Solutions: "The modern CFO is evolving from being a backwards-looking number collector to a trailblazing strategic leader who uses data and emerging technologies, like artificial intelligence and predictive analytics, to create a vision for the future of their business.
"The digitalization of business is fundamentally changing the way finance leaders work and embracing technological evolution will separate the leaders from the laggards in this new era. However, a lack of cultural readiness in the office of finance may slow adoption of new technology and hinder achieving optimal results with any digital transformation."
Taking the first steps
Companies need to transition their finance function from the days of accounts clerks filing paper based invoices and receipts. 76% of respondents believe the CFO is driving this digital transformation. To achieve this, the survey highlights several factors:
Increased demand to provide overall business counsel -46%
The availability of real time date – 44%
Compliance requirements and government regulations – 41%
Overall digitalization of industry – 39%
There are still Challenges
There are still challenges. Top of mind still for CFO is security and privacy (72%). This is surprising as evidence points to cloud systems being generally more secure. The challenge may be is that they are more accessible than on-premises solutions. Having that accessibility delivers significant benefits that cannot be ignored.
Perhaps the question about security in cloud needs refining to embrace the accessibility aspect. Insider breach is one of the biggest risks for cloud security. Cloud solutions can provide better preventative measures for this than most on-premises solutions. Gartner predicts that, through 2025, at least 99% of cloud security failures will be attributable to user error. Other concerns include distrust that the promised benefits will be delivered (67%), compliance (67%) and cost (66%).
Despite these reservations there are also drivers for change within the office of finance. Perhaps ironically the survey found that "roughly 4 in 10 (42%) cite the overwhelming amount of manual or duplicative data entry as a major challenge when they try to embrace more innovative FM approaches." Yet it is those same FM innovations that will reduce that manual work saving time and cost. Also, 89% agree that the amount of time spent on financial administration has a negative impact on team productivity.
One such company to overcome the hesitations is Costa Farms. Costa Farms selected  Sage Business Cloud Enterprise Management  in 2018. It was due to go live in December 2019 for the first phase of its deployment. Having just deployed a modern ERP solution its CFO, Marie-Helene Simard-Brown commented: "CFOs have access to the most important data in the business and the insights pulled from this data are critical to driving the company forward. Data such as inventory management, compliance changes and financial forecasting must be set up and gathered properly in order to glean the right insights and operational efficiencies. This creates a real opportunity for CFOs to be innovation 'change agents' in the digitalization journey of the business."
However, the survey also highlights a non-technical barrier that cannot be ignored by organisations. "More than 8 in 10 (82%) are also concerned their organization's culture is not ready for a greater use of automation". This is highlighted even more by the fears and excitement of CFOs with Artificial Intelligence and Machine Learning just around the corner
The fear and excitement about AI
There is a lot of excitement about the potential of Artificial Intelligence. 91% believe that its introduction is a positive move. The survey highlights strategic financial planning, risk prevention, automated period reporting as three of the key benefits. 93% are also comfortable with automation taking away some of the repetitive accounting tasks.
However, change also means that the role of the CFO will change, skill sets will need to evolve. This brings a degree of fear with 46% worried about job security. Change management and cultural change is therefore key to the success of digital transformation. Nancy Harris, Managing Director, Sage North America commented: "Company culture plays a vital role in the effective integration of any technology. As CFOs are driving digital transformation forward, they must not overlook the critical role they play in ensuring teams have the skills necessary to optimize these solutions and allaying any misperceptions and fears about AI and automation across the wider organization."
Enterprise Times: What does this mean.
Organisations need to learn to embrace change or will be superseded by more efficient and agile organisations. The survey highlights that the role of the CFO is continually changing and companies need to embrace that. The report highlights some interesting findings. It sheds light on the current thinking of CFO's, which still appears to be cautious.  For some companies moving to CFO 2.0 is a big step. The most successful ones are already planning and taking strides towards CFO 3.0. However this is change is more a cultural change management challenge than a technical one.